Peter Nason - Page 5

An actor, director, and theatre teacher, Peter Nason fell in love with the theatre at the tender age of six when he saw Mickey Rooney in "George M!" at the Shady Grove in Washington, D.C. He has appeared in dozens of productions around the country, helmed several films and directed over thirty plays. His love of the theatre, and his passion for the craft of acting and directing, has led him to reach hundreds of Florida teenagers to help make the stage their home. He has currently started a new theatre program at a Title 1 school where he hopes the students there will find the same joy of performing that he found.

A graduate of the University of Alabama and the Scuola Lorenzo de Medici in Florence, Italy, Peter is an award-winning playwright and has written for various periodicals and newspapers, including "The Tampa Tribune," where he was a book reviewer and community columnist. One of his literary heroines, the late great Pauline Kael, summed up his philosophy of reviewing: "In the arts, the critic is the only independent source of information. The rest is advertising." Peter resides in Wesley Chapel, Florida with his beloved Boston Terrier, Ike.

MOST POPULAR ARTICLES
LAST 365 DAYS
BWW Exclusive: The 101 Greatest SHOW TUNES from 1920-2020
Posted: Mar. 19, 2020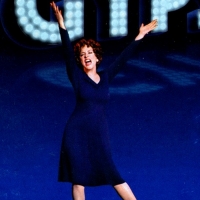 BWW Exclusive: THE 101 GREATEST MUSICAL THEATRE CHARACTERS (1940-2020) - from Annie to Elphaba, from Henry Higgins to Alexander Hamilton
Posted: Apr. 30, 2020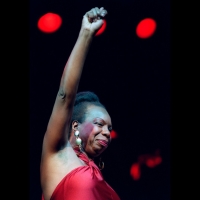 BWW Exclusive: THE 101 GREATEST PROTEST SONGS OF ALL TIME - with Bob Dylan, Aretha Franklin, John Lennon, Kendrick Lamar & More
Posted: Jun. 18, 2020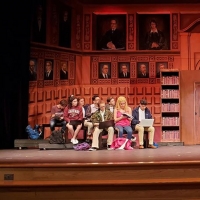 BWW Review: Stage Manager and Tech Crew Are the Stars of the LOLHS Production of LEGALLY BLONDE: THE MUSICAL
Posted: Jan. 19, 2020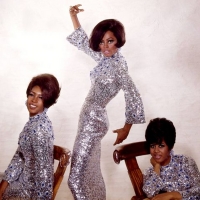 BWW Exclusive: THE 101 GREATEST MOTOWN SONGS OF ALL TIME - with Stevie Wonder, Diana Ross, Marvin Gaye, the Jackson 5 & More
Posted: Jun. 11, 2020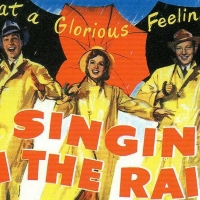 BWW Exclusive: The 101 Greatest MOVIE MUSICALS of All Time
Posted: Mar. 30, 2020


BWW Exclusive: THE 101 GREATEST MOVIE SCENES of All Time - from CITIZEN KANE to PINK FLAMINGOS, from THE SOUND OF MUSIC to PARASITE
Posted: May. 26, 2020


BWW Review: THE FANTASTICKS Enchants at freeFall Theatre

September 30, 2018

It's a beautiful show, gorgeously mounted, with a couple of questionable moves that do not detract from its overall loveliness.
---
BWW Review: Laura Benanti's Astonishing One Night Only Cabaret at the Sarasota Opera House

September 22, 2018

It was like an entertaining musical mash-up tour of the Tony Award Winner's charmed life, and I didn't want it to end.
---
BWW Preview: Sarasota Opera House, in association with Carolan Trbovich's Cabaret by the Bay, Presents Laura Benanti on Friday, September 21 at 7:30 PM

September 21, 2018

Carolan Trbovich wouldn't mind if you summed up her life in a single word: Wicked. Oh sure, some would think it might mean that she was being labeled as crafty or iniquitous. But that's not the case. For her, the word 'wicked' means 'life saver.' Literally. Because of the popular Stephen Schwartz show, Ms. Trbovich is continuing to make her mark in the arts, doing what she does best.
---
BWW Preview: 14 Questions for LAURA BENANTI...The Tony Award Winner Will Be Performing a One Night Only Cabaret at the Sarasota Opera House on Friday, September 21st

September 18, 2018

Laura Benanti discusses her favorite shows (including 'The Muppets Christmas Carol') and what to expect from her upcoming Sarasota performance: 'A fun, relaxed evening of stories and song that appeal to all ages.'
---
BWW Review: A Winning 25TH ANNUAL PUTNAM COUNTY SPELLING BEE at the Carrollwood Players

September 9, 2018

It's so much fun, you might want to see it twice!
---
BWW Review: PJMA Theater Productions Launches Its First Show with BARE: A POP OPERA

September 8, 2018

Although I admire any new theatre company that wants to do edgy, provocative work, this was not my favorite show.
---
BWW Review: An Eclectic Blend of 18 Original Works at the TBTF 2018 Short Play Competition

September 4, 2018

It's a mixed bag overall, but the good were really good, with definite standouts (especially IN FARCE and FATHERLESS CHILD).
---
BWW Review: Marie-Claude Tremblay is Outstanding in Lindsey Ferrentino's UGLY LIES THE BONE, Presented by Innovocative Theatre & Stageworks

August 13, 2018

It's a powerful show about PTSD with a central performance that is one of the strongest of the year.
---
BWW Review: Joshua Harmon's Riveting, Brutally Funny BAD JEWS at American Stage

July 30, 2018

This is one hell of a show, one of the best of the year, so you better get your tickets now.
---
BWW Review: God, That's Good! - Marcia P. Hoffman School for the Arts Presents Stephen Sondheim's Dark Masterpiece SWEENEY TODD at Ruth Eckerd Hall

July 27, 2018

It may not be everyone's taste, but that doesn't stop it from being the greatest musical yet written.
---
BWW Review: Mad Theatre of Tampa Presents a Blissful IT SHOULDA BEEN YOU at the Shimberg

July 23, 2018

IT SHOULDA BEEN YOU, the joyous wedding day musical presented by Mad Theatre of Tampa, doesn't have a bad thought in its head. At times we wonder if it has any thought in its head, but rest assured, any thoughts it does have are good. The show contains some of the most mindless fun I've had at any musical of late; it's a guaranteed good time. Imagine the tickle of champagne bubbles in your nose, and that's the feeling you get while watching it. Giddy, goofy elation.
---
BWW Review: Lab Theater Project Presents Owen Robertson's Original SO LONG LIFE at the Silver Meteor Gallery

July 9, 2018

Solid cast and direction breathes life into a play that tries too hard.
---
BWW Review: Omigod, You Guys! - LEGALLY BLONDE: THE MUSICAL at the CFA Summer Camp Is Too Much Fun

July 7, 2018

Nearly 30 students from seven different middle and high schools, plus two dogs, are having the time of their lives putting on this feel-good show.
---
BWW Review: St. Petersburg Opera Presents Meredith Willson's THE MUSIC MAN at the Palladium

July 3, 2018

Fantastic barbershop quartet as well as the dance ensemble stand out in this production of the iconic musical.
---
BWW Review: St. Petersburg College Theater Department Offers a Spellbinding URINETOWN: THE MUSICAL

July 1, 2018

Everything goes right in this amazing production of one of the quirkiest shows of all time.
---
BWW Review: History Has a Nice Beat and You Can Dance to It in Jim Russell's POP GOES AMERICA at the Carrollwood Players Black Box Theatre

June 30, 2018

Imagine 'Hamilton' as a juke box musical. It's a mess at times, but it's an entertaining mess with an abundance of heart and talent.
---
BWW Review: THE MUSICAL OF MUSICALS (THE MUSICAL!) Hilariously Skewers Sondheim, Lloyd Webber, Herman, Rodgers & Hammerstein, and Kander & Ebb at freeFall Theatre

June 28, 2018

It's a musical theatre lover's dream show!
---
BWW Review: CPPAC's Summer Theatre Camp's Bouncy Production of Disney's HIGH SCHOOL MUSICAL

June 19, 2018

It's an energetic good time featuring some of our area's finest young talent.
---
BWW Review: Noel Coward's BLITHE SPIRIT at Stageworks Is To Die For

June 11, 2018

A great cast, along with Coward's brilliant dialogue, make for a ghostly good time!
---
BWW Review: Arthur Miller's A VIEW FROM THE BRIDGE at Tampa Rep - One of the Year's Best Shows

June 9, 2018

Ned Averill-Snell leads an outstanding cast in a show where everything comes together.
---
« prev 1 2 3 4 5 6 7 8 … 13 next »