Peter Nason - Page 6

An actor, director, and theatre teacher, Peter Nason fell in love with the theatre at the tender age of six when he saw Mickey Rooney in "George M!" at the Shady Grove in Washington, D.C. He has appeared in dozens of productions around the country, helmed several films and directed over thirty plays. His love of the theatre, and his passion for the craft of acting and directing, has led him to reach hundreds of Florida teenagers to help make the stage their home. He has currently started a new theatre program at a Title 1 school where he hopes the students there will find the same joy of performing that he found.

A graduate of the University of Alabama and the Scuola Lorenzo de Medici in Florence, Italy, Peter is an award-winning playwright and has written for various periodicals and newspapers, including "The Tampa Tribune," where he was a book reviewer and community columnist. One of his literary heroines, the late great Pauline Kael, summed up his philosophy of reviewing: "In the arts, the critic is the only independent source of information. The rest is advertising." Peter resides in Wesley Chapel, Florida with his beloved Boston Terrier, Ike.

MOST POPULAR ARTICLES
LAST 30 DAYS
BWW Review: Jobsite Theater and the Straz Presents Robert Askins' HAND TO GOD - Puppet Sex, Demonic Possession & One Hell of a Cast
Posted: Feb. 27, 2021


LAST 365 DAYS
The 101 Greatest Showtunes from 1920-2020
Posted: Mar. 19, 2020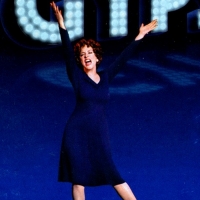 BWW Exclusive: The 101 Greatest Musical Theatre Characters (1940-2020)
Posted: Apr. 30, 2020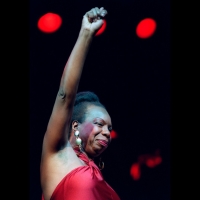 BWW Exclusive: THE 101 GREATEST PROTEST SONGS OF ALL TIME - with Bob Dylan, Aretha Franklin, John Lennon, Kendrick Lamar & More
Posted: Jun. 18, 2020


BWW Exclusive: The 101 GREATEST PLAYS of the Past 100 Years (1920-2020)
Posted: Apr. 7, 2020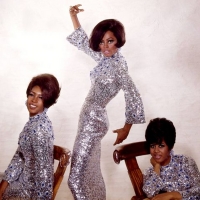 BWW Exclusive: THE 101 GREATEST MOTOWN SONGS OF ALL TIME - with Stevie Wonder, Diana Ross, Marvin Gaye, the Jackson 5 & More
Posted: Jun. 11, 2020


BWW Exclusive: THE 101 GREATEST MOVIE SCENES of All Time - from CITIZEN KANE to PINK FLAMINGOS, from THE SOUND OF MUSIC to PARASITE
Posted: May. 26, 2020


BWW Exclusive: In Honor of Gay Pride - THE 101 GREATEST LGBTQ SONGS/ANTHEMS OF ALL TIME - from Judy Garland to Lady Gaga, from Gloria Gaynor to Frank Ocean
Posted: Jun. 24, 2020


BWW Review: Noel Coward's BLITHE SPIRIT at Stageworks Is To Die For

June 11, 2018

A great cast, along with Coward's brilliant dialogue, make for a ghostly good time!
---
BWW Review: Arthur Miller's A VIEW FROM THE BRIDGE at Tampa Rep - One of the Year's Best Shows

June 9, 2018

Ned Averill-Snell leads an outstanding cast in a show where everything comes together.
---
BWW Review: The Broadway Star of the Future Awards Showcase at the Straz Center, Hosted by Justin Sargent

June 5, 2018

Blake High School, PCCA at Gibbs High School and Palm Harbor University High School emerge as the big winners.
---
BWW Review: Andrea Lepcio's STRAIT OF GIBRALTAR at American Stage - Is It a Love Story or a Thriller?

June 4, 2018

It's quite entertaining with a stellar cast, but does it work overall?
---
BWW Review: So Many Kids Having the Times of Their Lives On the Stage, and Actually Flying, in Arts in Motion's PETER PAN

May 20, 2018

It's as cute as a puppy using a Teddy Bear as a pillow.
---
BWW Review: Matthew McGee Showcases His Immense Talent in American Stage in the Park's Winning THE PRODUCERS

April 26, 2018

It's been a long time since I've had this much fun at any show.
---
BWW Review: Palm Harbor University High School Shows Off with a Wonderful DROWSY CHAPERONE

April 24, 2018

Alex Groth, Riley Walker and Chris Loving are three names to watch in this marvelous production.
---
BWW Review: Bailey Walman Is Off the Charts Sensational in Gaither High School Theatre's Production of MAN OF LA MANCHA

April 8, 2018

The future sure is bright with these talented young performers!
---
BWW Review: Lisa Loomer's Powerful ROE Tackles the Abortion Issue from All Sides at the Asolo Theatre

March 23, 2018

A strong play, well-directed by Lavina Jadhwani, that features a bravura turn by Terri Weagant as Norma McCorvey, a.k.a. 'Jane Roe.'
---
BWW Review: American Stage's Production of Jordan Harrison's Absorbing, Heartbreaking MARJORIE PRIME

March 20, 2018

An entertaining, mind-bending, overwhelming, sad and exquisite look at the future with performances that are out of this world.
---
BWW Review: Jobsite Theater Presents Taylor Mac's Provocative, Disturbing and Hilarious HIR at the Shimberg

March 18, 2018

The cast is phenomenal, especially Ned Averill-Snell in a performance that brings to mind the odd combination of Daniel Day-Lewis, Harpo Marx and Lon Chaney, Jr. It's a timely show that must be seen to be believed.
---
BWW Review: Don't Miss Eugene Ionesco's Hilarious, Horrifying RHINOCEROS at the Asolo Repertory Theatre

March 7, 2018

With its stellar cast and direction, you are unlikely to find a better production of RHINOCEROS anywhere!
---
BWW Review: Lorraine Hansberry's Powerful A RAISIN IN THE SUN at American Stage - An Ageless Classic Done Right

February 13, 2018

Director L. Peter Callender guides a stellar cast. You won't see a better RAISIN IN THE SUN anywhere.
---
BWW Review: Innovocative Theatre Comes of Age with Jane Martin's Riveting KEELY & DU

January 15, 2018

K.D. O'Hair and Dawn Truax give performances of a lifetime as the title characters of this highly controversial play.
---
BWW Review: Will Eno's Quirky GNIT is Hit and Miss at Tampa Rep, but the Supporting Cast Saves the Day

January 14, 2018

Supporting cast and Eno's hilarious quips stand out in this odd ode to Ibsen's 'Peer Gynt.'
---
BWW Review: 17 for 2017: The Best Shows & Performances of the Year in the Tampa-St. Petersburg Area

December 26, 2017

A look back at the very best local productions that 2017 had to offer.
---
BWW Review: freeFall Theatre Presents THE LITTLE PRINCE

December 18, 2017

It has much to offer, but is it too slow and talky for younger audiences?
---
BWW Review: Hat Trick Theatre's Scary and Entertaining NIGHT OF THE LIVING DEAD at the Murray Theatre

October 29, 2017

It's a bloody good time!
---
BWW Review: mad Theatre of Tampa's Production of DISASTER: THE MUSICAL at the Shimberg is a Blast!

October 8, 2017

What do you get when you merge 'The Poseidon Adventure' and schmaltzy pop songs from the 1970's? One hell of a good time!
---
BWW Review: The Tampa Bay Area Premiere of Marco Ramirez's THE ROYALE is a Knockout at American Stage

September 24, 2017

It's the best local production of 2017 so far!
---
« prev 1 … 3 4 5 6 7 8 9 … 13 next »