Peter Nason - Page 8

An actor, director, and theatre teacher, Peter Nason fell in love with the theatre at the tender age of six when he saw Mickey Rooney in "George M!" at the Shady Grove in Washington, D.C. He has appeared in dozens of productions around the country, helmed several films and directed over thirty plays. His love of the theatre, and his passion for the craft of acting and directing, has led him to reach hundreds of Florida teenagers to help make the stage their home. He has currently started a new theatre program at a Title 1 school where he hopes the students there will find the same joy of performing that he found.

A graduate of the University of Alabama and the Scuola Lorenzo de Medici in Florence, Italy, Peter is an award-winning playwright and has written for various periodicals and newspapers, including "The Tampa Tribune," where he was a book reviewer and community columnist. One of his literary heroines, the late great Pauline Kael, summed up his philosophy of reviewing: "In the arts, the critic is the only independent source of information. The rest is advertising." Peter resides in Wesley Chapel, Florida with his beloved Boston Terrier, Ike.

MOST POPULAR ARTICLES
LAST 30 DAYS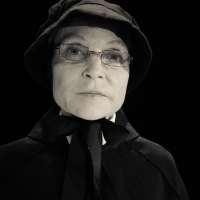 BWW Review: Jobsite Theater's Production of John Patrick Shanley's DOUBT: A PARABLE at the Jaeb Is Worth the Wait
Posted: Jan. 16, 2021


BWW Review: Vivid Theatre's Outdoor Production of Joshua Harmon's BAD JEWS at the JCC on the Cohn Campus
Posted: Jan. 24, 2021


LAST 365 DAYS
The 101 Greatest Showtunes from 1920-2020
Posted: Mar. 19, 2020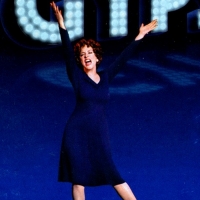 BWW Exclusive: The 101 Greatest Musical Theatre Characters (1940-2020)
Posted: Apr. 30, 2020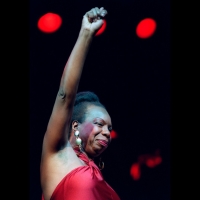 BWW Exclusive: THE 101 GREATEST PROTEST SONGS OF ALL TIME - with Bob Dylan, Aretha Franklin, John Lennon, Kendrick Lamar & More
Posted: Jun. 18, 2020


BWW Exclusive: The 101 GREATEST PLAYS of the Past 100 Years (1920-2020)
Posted: Apr. 7, 2020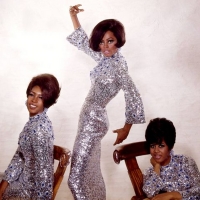 BWW Exclusive: THE 101 GREATEST MOTOWN SONGS OF ALL TIME - with Stevie Wonder, Diana Ross, Marvin Gaye, the Jackson 5 & More
Posted: Jun. 11, 2020


BWW Exclusive: THE 101 GREATEST MOVIE SCENES of All Time - from CITIZEN KANE to PINK FLAMINGOS, from THE SOUND OF MUSIC to PARASITE
Posted: May. 26, 2020


BWW Exclusive: In Honor of Gay Pride - THE 101 GREATEST LGBTQ SONGS/ANTHEMS OF ALL TIME - from Judy Garland to Lady Gaga, from Gloria Gaynor to Frank Ocean
Posted: Jun. 24, 2020


BWW Review: THE RED VELVET CAKE WAR at the Carrollwood Players

February 23, 2017

Escape to Sweetgum, Texas for a couple of hours of country-bumpkin fun!
---
BWW Review: Bravura Performances and Direction of Annie Baker's THE ALIENS at Stageworks

February 20, 2017

Chris Jackson, Derrick Phillips, and Franco Colon are at their brilliant best in this quirky, mesmerizing play, directed with so much heart by David Jenkins.
---
BWW Review: A Standing Ovation for GUYS AND DOLLS at River Ridge High School

February 13, 2017

Beautifully directed and full of life, this high school production of the iconic musical left audiences humming as they exited the theatre.
---
BWW Review: JOE TURNER'S COME AND GONE Brilliantly Ends August Wilson's 'Century Cycle' at American Stage

January 30, 2017

This powerful production is one drop-everything-and-don't-miss-it show.
---
BWW Review: LIE, CHEAT AND GENUFLECT by Billy Van Zandt and Jane Milmore at the Carrollwood Players

January 19, 2017

It's like 'Some Like It Hot' meets 'Nuns on the Run!'
---
BWW Review: Jason Robert Brown's 13: THE MUSICAL Soars at the Manatee Performing Arts Center

January 16, 2017

With its lively teenage cast, it's funny, bawdy, and edgy, with a meaning that connects not just with teens, but with adults who remember the days of pimples and virginity pledges.
---
BWW Review: 16 for 2016 - The Best Shows and Performances of the Year in the Tampa-St. Petersburg Area

December 27, 2016

We surely needed theatre as a tonic for the horrors that defined 2016; here are the best of the best shows in the Bay Area.
---
BWW Review: Stageworks Theatre Presents THE GREAT GATSBY

December 6, 2016

It's a hit and miss production, but Lauren Buglioli and several cast members stand out.
---
BWW Review: Eight O'Clock Theatre Presents HOW TO SUCCEED IN BUSINESS WITHOUT REALLY TRYING

November 10, 2016

A very good production of one of the greatest musicals of all time.
---
BWW Review: Robert Caisley's Updated, Trumped-Up Take on Moliere's TARTUFFE at American Stage

November 7, 2016

It's funny, biting and scary, but will it be as humorous after Election Day?
---
BWW Review: Jobsite Theater's LIZZIE: A KILLER ROCK MUSICAL at the Jaeb - It's To Die For!

October 31, 2016

The leading ladies sing their hearts out in this incredibly dark, hard rockin' musical treat.
---
BWW Review: Stageworks Theatre Presents Charles Busch's PSYCHO BEACH PARTY

October 17, 2016

Zachary Hines, Matthew McGee & Ricky Cona are the Holy Trinity of Camp in this fun-fun-fun production.
---
BWW Review: Stephen Sondheim's ASSASSINS at freeFall Theatre is Darkly Funny & Terrifyingly Timely

October 10, 2016

One of the darkest musicals ever gets an A+ treatment at freeFall, thanks to an outstanding cast and director.
---
BWW Review: THE BURNT PART BOYS at RAISE Repertory Theatre/Acting Studio in Lutz

October 4, 2016

Victoria Watson directs a cast filled with some of the best young talent in the area!
---
BWW Review: Former US Army Captain Laura Westley's WAR VIRGIN: MY JOURNEY OF REPRESSION, TEMPTATION AND LIBERATION

September 20, 2016

It's 'Spring Awakening' meets 'The Hurt Locker,' with 'South Park'-like humor thrown in for good measure.
---
BWW Review: Miraculous Rebecca Dines in David Lindsay-Abaire's Powerful GOOD PEOPLE at American Stage

September 12, 2016

Director Stephanie Gularte leads a brilliant ensemble in an astounding season opener.
---
BWW Review: freeFall Theatre's THE PIRATES OF PENZANCE Is Out of This World Fun

August 15, 2016

Gilbert and Sullivan meets 80's synth-pop and 'Star Wars' in this brilliant adaptation by Eric Davis and Michael Raabe.
---
BWW Review: Carly Mensch's NOW CIRCA THEN at the Silver Meteor Gallery

August 12, 2016

The talents of Nick Hoop and Marlene Peralta are showcased in this comedy-drama.
---
BWW Review: Multi-Talented Mary Olive Gauthier in CSA's Production of NEXT TO NORMAL

August 8, 2016

Can a group of talented teenagers make this adult musical work?
---
BWW Review: Set & Costumes the Stars of NTP's Production of Disney's BEAUTY AND THE BEAST

August 1, 2016

A well-done production that is a feast for the eyes.
---
« prev 1 … 5 6 7 8 9 10 11 … 13 next »