Peter Nason - Page 7

An actor, director, and theatre teacher, Peter Nason fell in love with the theatre at the tender age of six when he saw Mickey Rooney in "George M!" at the Shady Grove in Washington, D.C. He has appeared in dozens of productions around the country, helmed several films and directed over thirty plays. His love of the theatre, and his passion for the craft of acting and directing, has led him to reach hundreds of Florida teenagers to help make the stage their home. He has currently started a new theatre program at a Title 1 school where he hopes the students there will find the same joy of performing that he found.

A graduate of the University of Alabama and the Scuola Lorenzo de Medici in Florence, Italy, Peter is an award-winning playwright and has written for various periodicals and newspapers, including "The Tampa Tribune," where he was a book reviewer and community columnist. One of his literary heroines, the late great Pauline Kael, summed up his philosophy of reviewing: "In the arts, the critic is the only independent source of information. The rest is advertising." Peter resides in Wesley Chapel, Florida with his beloved Boston Terrier, Ike.

MOST POPULAR ARTICLES
LAST 30 DAYS
BWW Review: Jobsite Theater and the Straz Presents Robert Askins' HAND TO GOD - Puppet Sex, Demonic Possession & One Hell of a Cast
Posted: Feb. 27, 2021


LAST 365 DAYS
The 101 Greatest Showtunes from 1920-2020
Posted: Mar. 19, 2020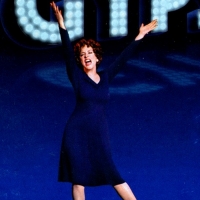 BWW Exclusive: The 101 Greatest Musical Theatre Characters (1940-2020)
Posted: Apr. 30, 2020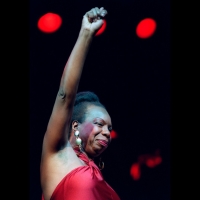 BWW Exclusive: THE 101 GREATEST PROTEST SONGS OF ALL TIME - with Bob Dylan, Aretha Franklin, John Lennon, Kendrick Lamar & More
Posted: Jun. 18, 2020


BWW Exclusive: The 101 GREATEST PLAYS of the Past 100 Years (1920-2020)
Posted: Apr. 7, 2020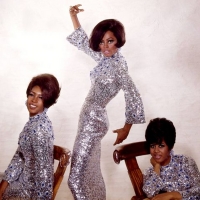 BWW Exclusive: THE 101 GREATEST MOTOWN SONGS OF ALL TIME - with Stevie Wonder, Diana Ross, Marvin Gaye, the Jackson 5 & More
Posted: Jun. 11, 2020


BWW Exclusive: THE 101 GREATEST MOVIE SCENES of All Time - from CITIZEN KANE to PINK FLAMINGOS, from THE SOUND OF MUSIC to PARASITE
Posted: May. 26, 2020


BWW Exclusive: In Honor of Gay Pride - THE 101 GREATEST LGBTQ SONGS/ANTHEMS OF ALL TIME - from Judy Garland to Lady Gaga, from Gloria Gaynor to Frank Ocean
Posted: Jun. 24, 2020


BWW Review: Go All the Way with THE FULL MONTY at the Carrollwood Players

September 21, 2017

It's a fast-paced show, full of life, that is so enjoyable that we forgive any messiness or performance moments that are not up to snuff.
---
BWW Review: Annie Baker's Brilliant Pulitzer Prize Winning THE FLICK at Jobsite Theater is a Movie Lover's Dream Play

September 16, 2017

It's the most fun I've had at the theater since...well, since the last Annie Baker play I've seen.
---
BWW Review: Highs and Lows at the Short Play Competition at the Tampa Bay Theatre Festival

September 8, 2017

Deb Kelley's '11:11,' Lisa VillaMil's 'Hearsay' and Kevin Michael Wesson's 'No Hole, No Soul' stand out as the best of the competition.
---
BWW Review: Florida Theatrical Association Presents Scott Logsdon's and Steve Marzullo's JOYCE JACKSON'S GUIDE TO DATING at the Abbey Theatre

August 12, 2017

With tweaking and some rewrites, it has the makings of a cult classic.
---
BWW Review: Lots of Energy and Heart in New Tampa Players' Production of THE WIZ

July 30, 2017

Tron Montgomery as Scarecrow, Thomas Williams as Tin Man and Michael Jo'Mae as Lion help turn this into a stunningly entertaining show.
---
BWW Review: One Hell of a Good Time at freeFall Theatre's Production of David Adjmi's MARIE ANTOINETTE

July 28, 2017

I've never had so much fun on the road to a beheading.
---
BWW Review: Innovocative Theatre, A New Theatre Company, Debuts with David Auburn's PROOF

July 23, 2017

A satisfying play with strong performances and a great script.
---
BWW Review: The Bay Area Premiere of Laura Eason's Meaningful, Timely SEX WITH STRANGERS at American Stage

July 17, 2017

With fine acting by Carey Urban and Ben Williamson, it captures life in the 2010's like few other plays.
---
BWW Review: The St. Petersburg Opera Company Presents Stephen Sondheim's INTO THE WOODS at the Palladium

July 5, 2017

Some performances and strong (perhaps too strong) orchestration aren't enough to save this odd production of a classic musical.
---
BWW Review: Minka Wiltz Sizzles in the World Premiere of Natalie Symons' NAMING TRUE at Urbanite Theatre

June 30, 2017

Following the success of 'The Buffalo Kings' and 'Lark Eden,' Symons once again is in top form with NAMING TRUE.
---
BWW Review: MAD Theatre of Tampa Presents Stephen Sondheim's Iconic COMPANY at the Shimberg

June 18, 2017

Ricky Marenda as Bobby leads a strong cast in a show that, nearly fifty years after it first opened, still resonates.
---
BWW Review: Sharr White's Thought-Provoking THE OTHER PLACE at Tampa Rep

June 15, 2017

A smart, sharply executed production of an exceptionally written play.
---
BWW Review: The Tarpon Arts One Act Plays Festival at the Tarpon Springs Performing Arts Center

June 11, 2017

You'll find some hits, some misses, but all with something to offer.
---
BWW Review: A Chilling Benjamin T. Ismail Haunts Ayad Akhtar's THE INVISIBLE HAND at American Stage

June 7, 2017

It's 'Zero Dark Thirty' meets 'The Big Short.'
---
BWW Review: Ned Averill-Snell Stands Out in Jobsite Theater's Fine Production of Israel Horovitz's GLOUCESTER BLUE

May 22, 2017

Averill-Snell's performance is dizzying in its brilliant unpredictability. The show is, too.
---
BWW Review: A Fun Stageworks Journey to AVENUE Q

May 11, 2017

Funny and serious, cynical and heartwarming at the same time, it's extremely enjoyable but offers nothing new or revelatory.
---
BWW Review: Lots of Heart and Laughs at American Stage in the Park's HAIRSPRAY

May 2, 2017

Allyson Pace brilliantly inhabits the role of Tracy Turnblad in this sure-footed, fun, energetic production of the iconic musical.
---
BWW Review: Brian Beach & Cody Carlson Rock the New Tampa Players' Production of JESUS CHRIST SUPERSTAR

April 3, 2017

The incredible, lively performances, especially among the show's leads, should not be missed.
---
BWW Review: Michael Silvestri is the Definition of Fabulous in Jerry Herman's LA CAGE AUX FOLLES at the Carrollwood Players

March 27, 2017

Join the party and be prepared to be entertained and moved, especially by Silvestri's brilliant turn as Albin/Zaza.
---
BWW Review: Jobsite Theater Presents Martin McDonagh's Quirky, Darkly Funny A SKULL IN CONNEMARA at the Shimberg

March 20, 2017

Pitch-perfect, pitch-black humor and fine performances bring this literal skull-bashing production to life.
---
« prev 1 … 4 5 6 7 8 9 10 … 13 next »