Peter Nason - Page 3

An actor, director, and theatre teacher, Peter Nason fell in love with the theatre at the tender age of six when he saw Mickey Rooney in "George M!" at the Shady Grove in Washington, D.C. He has appeared in dozens of productions around the country, helmed several films and directed over thirty plays. His love of the theatre, and his passion for the craft of acting and directing, has led him to reach hundreds of Florida teenagers to help make the stage their home. He has currently started a new theatre program at a Title 1 school where he hopes the students there will find the same joy of performing that he found.

A graduate of the University of Alabama and the Scuola Lorenzo de Medici in Florence, Italy, Peter is an award-winning playwright and has written for various periodicals and newspapers, including "The Tampa Tribune," where he was a book reviewer and community columnist. One of his literary heroines, the late great Pauline Kael, summed up his philosophy of reviewing: "In the arts, the critic is the only independent source of information. The rest is advertising." Peter resides in Wesley Chapel, Florida with his beloved Boston Terrier, Ike.

MOST POPULAR ARTICLES
LAST 30 DAYS
BWW Review: I Fall to Pieces Over the Wonderful Heather Krueger and Diana Rogers in ALWAYS...PATSY CLINE at the Straz Center's Jaeb Theater
Posted: Nov. 8, 2020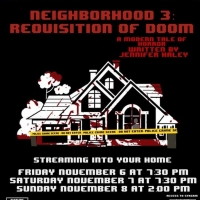 BWW Review: The Royal Knight Stage Company of River Ridge High School Presents the Cool and Disturbing NEIGHBORHOOD 3: REQUISITION OF DOOM
Posted: Nov. 7, 2020


LAST 365 DAYS
BWW Exclusive: The 101 Greatest SHOW TUNES from 1920-2020
Posted: Mar. 19, 2020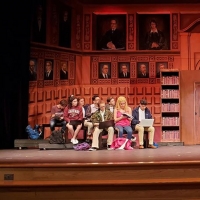 BWW Review: Stage Manager and Tech Crew Are the Stars of the LOLHS Production of LEGALLY BLONDE: THE MUSICAL
Posted: Jan. 19, 2020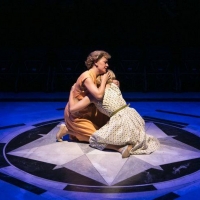 BWW Review: The Best of the Decade - Reviewer Peter Nason Picks the Top 25 Local Shows & Performances of the Past 10 Years
Posted: Dec. 21, 2019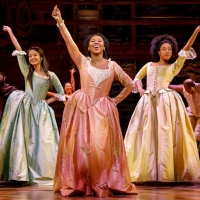 BWW Review: 19 for 2019: The Best Local Shows and Performances of the Year
Posted: Dec. 14, 2019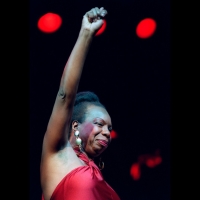 BWW Exclusive: THE 101 GREATEST PROTEST SONGS OF ALL TIME - with Bob Dylan, Aretha Franklin, John Lennon, Kendrick Lamar & More
Posted: Jun. 18, 2020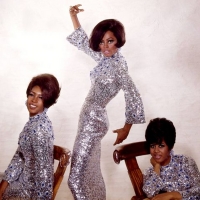 BWW Exclusive: THE 101 GREATEST MOTOWN SONGS OF ALL TIME - with Stevie Wonder, Diana Ross, Marvin Gaye, the Jackson 5 & More
Posted: Jun. 11, 2020


BWW Exclusive: In Honor of Gay Pride - THE 101 GREATEST LGBTQ SONGS/ANTHEMS OF ALL TIME - from Judy Garland to Lady Gaga, from Gloria Gaynor to Frank Ocean
Posted: Jun. 24, 2020


BWW Review: Kudos to the Wilde Theatre Company and Their Production of Frank Wildhorn's JEKYLL & HYDE: THE MUSICAL

July 17, 2019

A new professional theatre company is officially born in the Tampa Bay Area!
---
BWW Review: Eight O'Clock Theatre Puts on the Ritz with Mel Brooks' YOUNG FRANKENSTEIN

July 12, 2019

It's a marvelous production of a so-so musical.
---
BWW Review: Kylie Arseneau Was Born to Play Millie in THOROUGHLY MODERN MILLIE at the River Ridge Center for the Arts

July 1, 2019

This is one fast and furiously entertaining show!
---
BWW Review: Stunning Caleb Quezon and Tallulah Nouss Lead an Outstanding Young Cast in Corbett Preparatory School's Production of Jonathan Larson's RENT

June 30, 2019

'No Day But Today!'
---
BWW Review: Stephen Schwartz's PIPPIN Comes to Life in St. Petersburg College Theater Department's Crazily Creative, Exuberant Production

June 30, 2019

Students from ten high schools and six colleges have come together to create an extraordinary, stunning summertime show.
---
BWW Review: TOTA Music & Theatre Conservatory's Magical Production of Roald Dahl's MATILDA: THE MUSICAL

June 28, 2019

An astounding nine-year-old Berlin Head leads a cast of amazingly talented kids.
---
BWW Review: A Big Bright Beautiful SHREK: THE MUSICAL at the Show Palace Dinner Theatre

June 17, 2019

A perfect remedy for the summertime blahs.
---
BWW Review: Mad Theatre of Tampa's Production of MAN OF LA MANCHA at the Shimberg Playhouse

June 15, 2019

Yes, it features perhaps the greatest song in musical theatre history, but does Don Quixote's quest here lack zest?
---
BWW Review: Eugene O'Neill's Penetrating, Heartbreaking LONG DAY'S JOURNEY INTO NIGHT at American Stage - Is It The Greatest American Play Ever Written?

June 9, 2019

Janis Stevens gives the performance of the year in a show that you won't be able to shake for a long time.
---
BWW Review: The Asolo's Inventive, Slapstick Production of Jules Verne's AROUND THE WORLD IN 80 DAYS - Perfect for the Kid Inside Every Adult

June 8, 2019

It's crazily creative, winding up like Disney's 'It's a Small World' ride on methamphetamine.
---
BWW Review: Talent Overflows in the Broadway Star of the Future Showcase at the Straz Center's Ferguson Hall, Hosted by Eric Petersen

June 4, 2019

Congratulations to Palm Harbor University High School's Chris Loving and Shorecrest's Senna Prasatthong-osath for their Best Actor and Best Actress win!
---
BWW Review: Tampa Repertory Theatre's Production of Aaron Posner's STUPID F**KING BIRD

June 2, 2019

This re-imagining of Chekhov's 'The Seagull' is super-smart and boasts a dynamite cast.
---
BWW Review: Chris Crawford Gives One of the Year's Top Performances in Jonathan Tolins' BUYER AND CELLAR at freeFall Theatre

May 19, 2019

In this one-man tour de force, Crawford plays a variety of roles brilliantly, including that of Barbra Streisand.
---
BWW Review: Stephen Sondheim's Horrifying & Hilarious SWEENEY TODD: THE DEMON BARBER OF FLEET STREET at the Asolo - The Finest Musical Yet Written

May 14, 2019

You won't find a better production of this masterpiece, now celebrating its 40th anniversary.
---
BWW Review: An Incredible Emily Belvo Appears in Jobsite Theater's Production of Lucy Kirkwood's HEDDA - Based on Henrik Ibsen's HEDDA GABLER

May 12, 2019

It showcases the strength of silence and slowness with an ending that won't be forgotten.
---
BWW Review: Eight O'Clock Theatre's Marvelous AVENUE Q Thankfully Still Has the Power to Offend

May 11, 2019

It's like 'Sesame Street' meets 'Rent,' with more than a dash of 'Book of Mormon' humor thrown in for good measure.
---
BWW Review: Aeon Life Theater Presents SHE LOVES ME at the Italian Club in Ybor City

May 5, 2019

Is SHE LOVES ME the perfect musical?
---
BWW Review: Watch Jonathan Sherman's WOMEN AND WALLACE at the HCC Studio Theatre - Part of the Tampa Fringe Festival

May 4, 2019

Nick Hoop and especially Kylie Heymer are worth the price of admission!
---
BWW Review: Alonso High School Theatre Department's Magical, Extraordinary Production of Stephen Schwartz's PIPPIN

May 1, 2019

Makenna Kirsch as the Leading Player and Jacob Atkins as Pippin lead an outstanding production.
---
BWW Review: Taylor Tarver Is Off The Charts Fantastic in Steinbrenner High School Theatre Department's Wonderful Production of Kander & Ebb's CHICAGO

April 28, 2019

It's a razzling, dazzling experience!
---
« prev 1 2 3 4 5 6 … 13 next »