Peter Nason - Page 4

An actor, director, and theatre teacher, Peter Nason fell in love with the theatre at the tender age of six when he saw Mickey Rooney in "George M!" at the Shady Grove in Washington, D.C. He has appeared in dozens of productions around the country, helmed several films and directed over thirty plays. His love of the theatre, and his passion for the craft of acting and directing, has led him to reach hundreds of Florida teenagers to help make the stage their home. He has currently started a new theatre program at a Title 1 school where he hopes the students there will find the same joy of performing that he found.

A graduate of the University of Alabama and the Scuola Lorenzo de Medici in Florence, Italy, Peter is an award-winning playwright and has written for various periodicals and newspapers, including "The Tampa Tribune," where he was a book reviewer and community columnist. One of his literary heroines, the late great Pauline Kael, summed up his philosophy of reviewing: "In the arts, the critic is the only independent source of information. The rest is advertising." Peter resides in Wesley Chapel, Florida with his beloved Boston Terrier, Ike.

MOST POPULAR ARTICLES
LAST 30 DAYS
BWW Review: I Fall to Pieces Over the Wonderful Heather Krueger and Diana Rogers in ALWAYS...PATSY CLINE at the Straz Center's Jaeb Theater
Posted: Nov. 8, 2020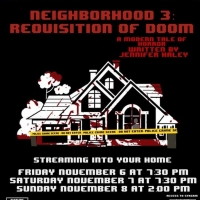 BWW Review: The Royal Knight Stage Company of River Ridge High School Presents the Cool and Disturbing NEIGHBORHOOD 3: REQUISITION OF DOOM
Posted: Nov. 7, 2020


LAST 365 DAYS
BWW Exclusive: The 101 Greatest SHOW TUNES from 1920-2020
Posted: Mar. 19, 2020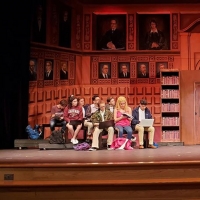 BWW Review: Stage Manager and Tech Crew Are the Stars of the LOLHS Production of LEGALLY BLONDE: THE MUSICAL
Posted: Jan. 19, 2020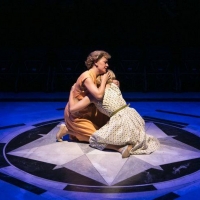 BWW Review: The Best of the Decade - Reviewer Peter Nason Picks the Top 25 Local Shows & Performances of the Past 10 Years
Posted: Dec. 21, 2019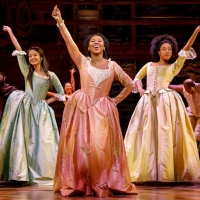 BWW Review: 19 for 2019: The Best Local Shows and Performances of the Year
Posted: Dec. 14, 2019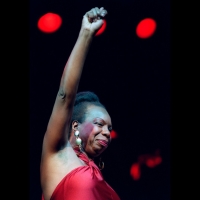 BWW Exclusive: THE 101 GREATEST PROTEST SONGS OF ALL TIME - with Bob Dylan, Aretha Franklin, John Lennon, Kendrick Lamar & More
Posted: Jun. 18, 2020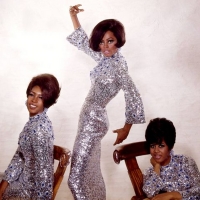 BWW Exclusive: THE 101 GREATEST MOTOWN SONGS OF ALL TIME - with Stevie Wonder, Diana Ross, Marvin Gaye, the Jackson 5 & More
Posted: Jun. 11, 2020


BWW Exclusive: In Honor of Gay Pride - THE 101 GREATEST LGBTQ SONGS/ANTHEMS OF ALL TIME - from Judy Garland to Lady Gaga, from Gloria Gaynor to Frank Ocean
Posted: Jun. 24, 2020


BWW Review: Thomas Rowell Steals the Show in A GENTLEMAN'S GUIDE TO LOVE AND MURDER at the Pinellas County Center for the Arts at Gibbs High School

April 27, 2019

It's technically so strong that sometimes you forget it's a high school musical that you're watching!
---
BWW Review: Party Like It's 1999 with American Stage in the Park's Joyous MAMMA MIA

April 14, 2019

Peppered with infectious Abba songs, it's like bubblegum for the soul.
---
BWW Review: River Ridge's Royal Knight Stage Company's Production of Disney's BEAUTY AND THE BEAST Is an Audience Favorite

April 13, 2019

Director David O'Hara has mounted one gorgeous-looking musical.
---
BWW Review: Berkeley Preparatory School Wows Audiences with Their Production of Kander & Ebb's CHICAGO

March 16, 2019

Beautifully choreographed by Seth Travaglino and directed by Chris Marshall, this is one of the finest high school shows you'll see.
---
BWW Review: Emily Belvo & Jonelle Meyer Are Perfect in Hat Trick Theatre's Imperfect Production of Neil Simon's THE ODD COUPLE FEMALE VERSION

February 17, 2019

With Belvo and Meyer leading the way, this is as funny an ODD COUPLE as you will likely see.
---
BWW Review: Mad Theatre of Tampa's Edgy, Darkly Funny HEATHERS: THE MUSICAL at the Shimberg

February 16, 2019

It's sold out for its entire 13-show run; does it live up to the hype?
---
BWW Review: The Future Looks Bright with This Year's KIDSPEAK at the Carrollwood Players Black Box

February 13, 2019

A mime verbally announces his love. Two girls fall head over heels with the same boy during auditions for Romeo and Juliet. A senior has a last homework assignment...and it's a doozy. Dancers try to uncover a mystery of what has happened to their dance shoes and fluffy slime. A young man is incarcerated in a Burundi prison.
---
BWW Review: Topher Payne's PERFECT ARRANGEMENT is freeFall Theatre's Finest Show in Years

February 11, 2019

It starts off like a very funny 1950's sit-com with a gay twist and ends as a devastating plea for respect and self-acceptance.
---
BWW Review: The Tampa Bay Area Premiere of Dominique Morisseau's PIPELINE at American Stage - As Powerful as Theatre Gets

February 10, 2019

If you are a teacher or a parent, it will leave you battered, shattered, withered, at times elated and almost always looking at things in a new way.
---
BWW Review: Rodgers & Hammerstein's CINDERELLA Enchants at the Show Palace Dinner Theater

January 27, 2019

It's tons of fun and enchanting, despite some weaknesses with the show's new book.
---
BWW Review: Giles Davies is the Finest Iago You'll Ever See in Jobsite Theater's Taut, Exciting Production of William Shakespeare's OTHELLO at the Shimberg

January 16, 2019

It's one theatrical ride that you need to experience!
---
BWW Review: Nick Hoop & Ryan Fisher Lead an Outstanding Ensemble in Innovocative Theatre's Shattering COLUMBINUS

January 13, 2019

Although it comes across as 'The Breakfast Club' meets 'Natural Born Killers,' it's powerful as hell.
---
BWW Review: Michael Frayn's Thought-Provoking COPENHAGEN at Tampa Rep Starts the Year Off Right

January 6, 2019

Three heavy-hitting actors (Ned Averill-Snell, Ami Sallee and especially Christopher Marshall) bring Frayn's ideas and rich language to life.
---
BWW Review: 18 for 2018: The Best Local Shows & Performances of the Year

December 26, 2018

BWW reviewer, Peter Nason, celebrates 2018 with his choices for the best in local theatre (Tampa, St. Pete and Sarasota) that the past year had to offer.
---
BWW Review: Forget Scrooge and George Bailey; MISS BENNET: CHRISTMAS AT PEMBERLEY at American Stage is the Holiday Play We Need

December 24, 2018

This fun holiday sequel to 'Pride and Prejudice' is escapist fare, mere fluff, but that's what's so right about it.
---
BWW Review: Charles Dickens' Classic A CHRISTMAS CAROL at the Carrollwood Players

December 16, 2018

Despite its flaws, it will immediately put you in the Christmas spirit!
---
BWW Review: 76 Reasons to See THE MUSIC MAN at the Asolo Repertory Theatre

November 23, 2018

It will tap its way into your heart.
---
BWW Review: Mad Theatre of Tampa's Production of 9 TO 5: THE MUSICAL Is Quite Timely in the #MeToo Era

November 5, 2018

The show offers lots of nice voices and some incredible moments, but it's overall very inconsistent.
---
BWW Review: L. Peter Callender is Stunning in Stephen Adly Guirgis' Pulitzer Prize Winning BETWEEN RIVERSIDE & CRAZY at American Stage

October 14, 2018

The Tampa Bay Area Premiere of a show that is heartbreaking and funny, and that features one of the finest performances local audiences have seen in quite a long time.
---
BWW Review: THE FANTASTICKS Enchants at freeFall Theatre

September 30, 2018

It's a beautiful show, gorgeously mounted, with a couple of questionable moves that do not detract from its overall loveliness.
---
« prev 1 2 3 4 5 6 7 … 13 next »