Peter Nason - Page 2

An actor, director, and theatre teacher, Peter Nason fell in love with the theatre at the tender age of six when he saw Mickey Rooney in "George M!" at the Shady Grove in Washington, D.C. He has appeared in dozens of productions around the country, helmed several films and directed over thirty plays. His love of the theatre, and his passion for the craft of acting and directing, has led him to reach hundreds of Florida teenagers to help make the stage their home. He has currently started a new theatre program at a Title 1 school where he hopes the students there will find the same joy of performing that he found.

A graduate of the University of Alabama and the Scuola Lorenzo de Medici in Florence, Italy, Peter is an award-winning playwright and has written for various periodicals and newspapers, including "The Tampa Tribune," where he was a book reviewer and community columnist. One of his literary heroines, the late great Pauline Kael, summed up his philosophy of reviewing: "In the arts, the critic is the only independent source of information. The rest is advertising." Peter resides in Wesley Chapel, Florida with his beloved Boston Terrier, Ike.

MOST POPULAR ARTICLES
LAST 30 DAYS
BWW Review: Giles Davies Brings Local Theater Back to Life in Jobsite's FRANKENSTEIN: THE MODERN PROMETHEUS at the Jaeb
Posted: Oct. 31, 2020


BWW Review: I Fall to Pieces Over the Wonderful Heather Krueger and Diana Rogers in ALWAYS...PATSY CLINE at the Straz Center's Jaeb Theater
Posted: Nov. 8, 2020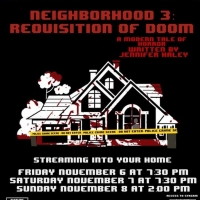 BWW Review: The Royal Knight Stage Company of River Ridge High School Presents the Cool and Disturbing NEIGHBORHOOD 3: REQUISITION OF DOOM
Posted: Nov. 7, 2020


LAST 365 DAYS
BWW Exclusive: The 101 Greatest SHOW TUNES from 1920-2020
Posted: Mar. 19, 2020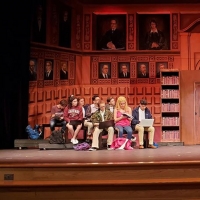 BWW Review: Stage Manager and Tech Crew Are the Stars of the LOLHS Production of LEGALLY BLONDE: THE MUSICAL
Posted: Jan. 19, 2020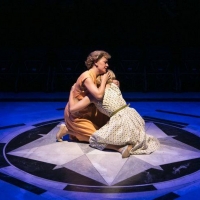 BWW Review: The Best of the Decade - Reviewer Peter Nason Picks the Top 25 Local Shows & Performances of the Past 10 Years
Posted: Dec. 21, 2019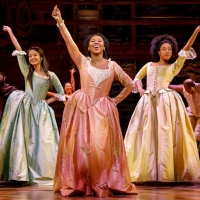 BWW Review: 19 for 2019: The Best Local Shows and Performances of the Year
Posted: Dec. 14, 2019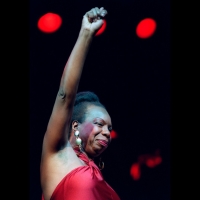 BWW Exclusive: THE 101 GREATEST PROTEST SONGS OF ALL TIME - with Bob Dylan, Aretha Franklin, John Lennon, Kendrick Lamar & More
Posted: Jun. 18, 2020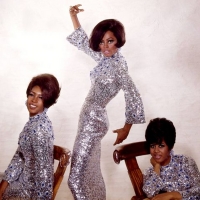 BWW Exclusive: THE 101 GREATEST MOTOWN SONGS OF ALL TIME - with Stevie Wonder, Diana Ross, Marvin Gaye, the Jackson 5 & More
Posted: Jun. 11, 2020


BWW Exclusive: In Honor of Gay Pride - THE 101 GREATEST LGBTQ SONGS/ANTHEMS OF ALL TIME - from Judy Garland to Lady Gaga, from Gloria Gaynor to Frank Ocean
Posted: Jun. 24, 2020


BWW Review: Celebrating Fats Waller with Eight O'Clock Theatre's AIN'T MISBEHAVIN' at the Central Park Performing Arts Center

January 5, 2020

With Latoya McCormick and Tron Montgomery leading the way in this Fats Waller revue, 'it's so nice, it should be illegal.'
---
BWW Preview: Eleven Local Shows That We Can't Wait to See in 2020

December 29, 2019

freeFall Theatre, American Stage, Jobsite, Stageworks and a slew of community theatre companies all promise exciting shows this year.
---
BWW Review: The Best of the Decade - Reviewer Peter Nason Picks the Top 25 Local Shows & Performances of the Past 10 Years

December 21, 2019

25 Shows & Performances in the Tampa Bay Area That Rocked Our World from 2010 to 2019!
---
BWW Review: 19 for 2019: The Best Local Shows and Performances of the Year

December 14, 2019

BWW Reviewer Peter Nason chooses the best of the best that he saw onstage in the Tampa Bay area in 2019.
---
BWW Review: The Carrollwood Players Tackle Bert V. Royal's DOG SEES GOD: CONFESSIONS OF A TEENAGE BLOCKHEAD

November 25, 2019

A fine production of the 'unauthorized continuation' of the 'Peanuts' comic strip that seemed a bit too forced.
---
BWW Review: A Euphoric, Breathtaking Production of Rodgers & Hammerstein's THE SOUND OF MUSIC at the Asolo Rep in Sarasota

November 17, 2019

It's worth the trip to experience this stunner!
---
BWW Review: River Ridge's Royal Knight Stage Company's Deeply Moving Production of THE AMISH PROJECT (ENSEMBLE VERSION) by Jessica Dickey

October 19, 2019

Kylie Arseneau and Cody Farkas are extraordinary in this powerful piece of theatre.
---
BWW Review: St. Petersburg College Theater Department Presents THE LARAMIE PROJECT - A Powerful Play on the 21st Anniversary of Matthew Shepard's Savage Killing

October 13, 2019

A true ensemble piece, beautifully directed by Scott Cooper.
---
BWW Review: Betty-Jane Parks Gives One of the Year's Best Performances in Stageworks' Intense Production of WAIT UNTIL DARK

October 9, 2019

It's a real nail-biter!
---
BWW Review: American Stage's Regional Premiere of Qui Nguyen's Quirky, Brilliantly Original VIETGONE

October 7, 2019

'With VIETGONE, I wanted to address the huge lack of sexually powerful, driven, and complex Asian-American male and female characters on our stages. I wanted to see a sexy Asian male and a sexy Asian female be sexy for something other than being 'exotic.' And I wanted to make something that a young 'yello' kid could see and feel proud of themselves after see it.' --playwright Qui Nguyen
---
BWW Review: Four Great Performances in Tampa Rep's Production of Donald Margulies' Pulitzer Prize-Winning DINNER WITH FRIENDS

September 17, 2019

Emilia Sargent, Ned Averill-Snell, Ami Sallee, and Alan Mahoney, Jr. are in top form.
---
BWW Review: Young, Talented Cast Shines in the Very Dark CARRIE: THE MUSICAL at Richey Suncoast Theatre

September 9, 2019

Stephen King's gory tale of teenage revenge is one of the most notorious shows in musical theatre history, but it's certainly done right at RST.
---
BWW Review: Vivid Theatre Productions Starts Things off on the Right Foot with Yasmina Reza's Brilliant GOD OF CARNAGE

September 7, 2019

Their first production is a damn good one!
---
BWW Review: Larry Shue's THE NERD at Stage West Community Playhouse

September 7, 2019

W. Paul Wade and Devin Devi stand out in a show that needs so much more energy.
---
BWW Review: The Highs and Lows of the 2019 Short Play Competition at the Tampa Bay Theatre Festival

September 3, 2019

Out of 18 entries, Jim Moss' THE COW SAYS, Brick Brickel's FOR THE LOVE OF MARY, and Deb Bostock-Kelley's ONCE UPON UHHH...stand out.
---
BWW Review: Children Lead Innovocative Theatre's THE HUNDRED DRESSES at Stageworks - A Play That Tackles Bullying and the Dangers of Inaction

August 4, 2019

Although set in 1938, it's still so sadly relevant today.
---
BWW Review: Swim on out to The New Tampa Players' THE LITTLE MERMAID at the University Area CDC

July 27, 2019

Patty Smithey is marvelous as Ariel, but the show belongs to the amazing Janelle Richardson as Ursula.
---
BWW Review: freeFall Theatre's Inventive Treatment of Stephen Schwartz's PIPPIN - They've Got Magic To Do

July 22, 2019

It has a little bit of everything...except an ensemble.
---
BWW Review: An Intimate, Devastating FUN HOME at American Stage

July 21, 2019

Don't miss this stellar production, beautifully directed with incredible performances, that left me speechless.
---
BWW Review: The Marcia P. Hoffman School of the Arts Summer Camp Presents Stephen Sondheim's Hilarious A FUNNY THING HAPPENED ON THE WAY TO THE FORUM at Ruth Eckerd Hall

July 19, 2019

When it comes to Tony Award snubbing, there are several artistic high crimes and misdemeanors. For instance, Fiorello! winning Best Musical over Gypsy, or the good Music Man besting the better West Side Story. Or how about this awful upset: Two Gentlemen of Verona (the since-forgotten musical) beating both Grease and Follies for the top honor. Perhaps worst of all is this: Even though A FUNNY THING HAPPENED ON THE WAY TO THE FORUM was Stephen Sondheim's first and most successful Broadway show as a composer and lyricist, and even though it would win six of its eight nominated Tony Awards in 1962-1963 (including Best Musical), Mr. Sondheim himself was not even nominated for his lyrics and score. A show that features some of the most beloved comic songs from the early 1960's--'Comedy Tonight,' 'Lovely,' and 'Everybody Ought to Have a Maid'--wasn't even nominated for these iconic numbers. (For the record, Oliver! won that year for Best Score.) Broadway's greatest composer would have to wait almost a decade to receive his first Tony Award.
---