Joanna Barouch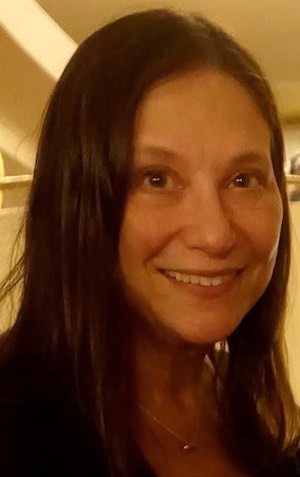 A New Jersey native and East Brunswick resident, Joanna holds a Bachelor of Music degree from the Crane School of Music, SUNY College at Potsdam, and a Master of Music degree from Ithaca College. She is a retired vocal, general, and instrumental music teacher, having taught grades K-12 in New York, Massachusetts, and New Jersey. Along with her work on the East Brunswick Arts Commission, Joanna is an energetic member of the New York Philharmonic Volunteer Council. Joanna has taught in the Osher Life Long Learning Institute at Rutgers University. She is an Evaluator of high school musicals for the Paper Mill Playhouse's Rising Star Award educational program and has adjudicated over 80 shows since 2000. In the past, she was a founding member of the Teacher Liaison Committee of the Boston Symphony Orchestra, and was Education Coordinator of the Binghamton Symphony. An active musician, Joanna has performed as a chamber musician, solo pianist, and accompanist throughout the New York metropolitan area and upstate New York, Europe, and Israel. Joanna has served as the Musical Director for the Montclair Operetta Club, All Children's Theater in Livingston, and Stormy Night Productions at Playhouse 22, as well as many high school and professional musical productions. She is currently working as a freelance pianist , adult music educator, and synagogue/church accompanist. Joanna is a proud member of the Music Critics Association of North America.
MOST POPULAR ARTICLES
LAST 30 DAYS
LAST 365 DAYS
Review: CARMEN (in English Translation) Rose Hall, Jazz At Lincoln Center

November 5, 2022

If you were under the impression that the term 'Opéra Comique' meant a 'comic opera', you might be literally correct, but truthfully the joke would be on you. What does it really mean? Opéra Comique is a genre of French opera first developed in the eighteenth century.
---
Previews: PARK AVENUE CHAMBER SYMPHONY AND MAHLER'S FIFTH recorded at DiMenna Center

October 25, 2022

There are those out in the ether who, upon hearing the name Gustav Mahler (1860-1911) on the radio will immediately switch the station. Mahler is boring. Mahler is long-winded. Mahler tunes wander all over the place. While these things can subjectively be true, given half a chance Mahler's music is none of those things.
---
Review: PARK AVENUE CHAMBER SYMPHONY OPENING NIGHT at DIMenna Center

October 9, 2022

Chris Martin, principal trumpet of the New York Philharmonic, and Kate Fruchterman of NYCO dazzled the audience.
---
Review: 'CLASSICAL JOURNEY' at DiMenna Center

October 10, 2022

While wearing a shirt inside out could earn some curious stares, attending a classical music concert with the words "Inside Out" in the title could earn some out and out confusion.  How can music, or an orchestra producing such music, be "inside out"?
---
BWW Review: PARK AVENUE CHAMBER SYMPHONY's Mahler's Fifth at DiMenna Center

May 23, 2022

When some people hear the word 'community' before the word(s) chorus, theater, band, or orchestra, they really hear 'amateur.' Although amateur means to do something for the love of it, the word also seems to have a negative connotation when it comes to quality. After all, if there's no money involved, how can it be good? Doesn't money equal quality? So goes that reasoning. However, not all community performing arts groups are created equal. Some groups accept all comers. Some accept members strictly by audition, some by recommendation. But no matter how they are chosen, every single person no matter their ability level has in common with the rest; a love of the art they share.
---
BWW Review: ORATORIO SOCIETY OF NEW YORK SPRING CONCERT at Carnegie Hall

May 15, 2022

Bible stories are not always the easiest to listen to, and sometimes have the net effect of putting the listener to sleep. When Felix Mendelssohn (1809-1847) was inspired to write about the life of the prophet Elijah, however, he took the story to the next level
---
BWW Review: A JOYFUL NOISE at Carnegie Hall

December 11, 2021

Under the direction of their superb artistic director and conductor, Tony Award winner Ted Sperling, MasterVoices' 100+ members presented "A Joyful Noise" as their 80th Season opener. T
---
BWW Review: AMERICAN CLASSICAL ORCHESTRA with RACHELL ELLEN WONG at Damrosch Park At Lincoln Center

September 29, 2021

A wonderful way to start the season, 'Reunion' is a great name for this concert!
---
BWW Interview: Up Close and Personal with Maestro José Serebrier

June 7, 2021

He is unique. One of a kind. And a musician of the highest caliber who just happens to live on New York City's Upper West Side.
---
BWW Review: TIPPET RISE SPRING FESTIVAL at Streaming From Tippet Rise Art Center

April 15, 2021

Commencing Friday, April 16 running through Sunday, April 18, Tippet Rise on Tour will premiere ten short films featuring eclectic musical performances, readings of poetry, and live discussions with some of the musicians.
---
BWW Review: LOTS OF STRINGS MUSIC FESTIVAL WITH MEMBERS OF ORPHEUS CHAMBER ORCHESTRA at The Rooftop Parking Area At Morris Museum

October 25, 2020

Under the benign gaze of Saturn, Jupiter, and a bright half -moon, a small ensemble of instrumentalists from the Orpheus Chamber Orchestra performed their final concert of three under the stars at the Morris Museum in Morristown NJ on Saturday, October 24.
---
BWW Review: ORPHEUS AT LOTS OF STRINGS at Morris Museum, Morristown NJ

October 12, 2020

2020 has not exactly been a stellar year for…very much at all. One casualty has been live classical music. While some people have barely noticed its absence, there are still many, many people who have, and much to their relief the long dry spell seems to be abating...
---
BWW Previews: RISING STAR MUSICAL THEATER HONORS FOR NJ HIGH SCHOOLS 2020! June 1 on Facebook at 7pm!

May 31, 2020

You rehearse, you run your lines, you run everyone around you ragged, you get fitted for a costume and then a?oeout of the hat it's that big first nighta??a??except it's not.
---
BWW Review: ASPECT CHAMBER MUSIC SERIES PRESENTS A MAGICAL EVENING at Bohemian National Hall

March 15, 2020

With the world in growing turmoil, what we need is Music, Tales and Magic, which is just what the ASPECT Chamber Music presented on March 11, 2020.
---
BWW Review: 'FRENCH IMPRESSIONS' WITH THE CALIDORE STRING QUARTET and the ASPECT CHAMBER MUSIC SERIES at Bohemian National Hall

February 28, 2020

The ASPECT Chamber Music Series presents concerts in an unusual format, one which transforms (according to their literature) "the traditional recital into an intimate, engaging and thought-provoking blend of performance, speech and image." 
---
BWW Review: BUDAPEST FESTIVAL ORCHESTRA IN A MAHLER GROOVE at David Geffen Hall At Lincoln Center

February 27, 2020

Mahler's audiences have ridden tsunamis of emotions and the musicians who play his music experience tsunamis of notes. This concert did not disappoint.
---
BWW Review: TŌN WITH TAN DUN! at Jazz At Lincoln Center

December 17, 2019

The Orchestra Now (TŌN) gave a stunning performance of works by Stravinsky, Debussy, Bartok, and Tan Dun on Sunday, December 15th 2019.
---
BWW Review: GUSTAVO DUDAMEL AND THE LOS ANGELES PHILHARMONIC PLAY BRUCKNER at Geffen Hall At Lincoln Center

November 27, 2019

No one knows what is going on underneath the modest exterior. Such was the case of Austrian-born Anton Bruckner (1824-1896). A man whose personal credo seems to have been 'say little but do much,' Bruckner managed to overcome a difficult early life with a huge amount of perseverance, not to mention musical talent. He became an expert organist and choral director, channeling his rich interior life, a life of passionate devotion to God (if not people), into his remarkable choral compositions and eleven symphonies. Like a number of other nineteenth century composers whose Muse did not come to them until middle age, Bruckner's compositional phase did not begin until he was nearly forty years old, and he did not find great appreciation outside musical circles until some twenty years later. He was fortunate to have experienced this approbation during his lifetime, however delayed.
---
BWW Review: SCHUBERT AT THE ITALIAN ACADEMY at Columbia University

October 28, 2019

An delightful evening of great music and learning was presented at the Italian Academy at Columbia University.
---
BWW Review: ORCHESTRA OF ST. LUKE'S at Carnegie Hall with Beatrice Rana, piano

October 21, 2019

A Baroque composer, albeit the most important of his time (or of all time, as many are of the opinion) on the same program as a Romantic composer, one of the plethora of musical innovators of the 19th century? How could such music possibly be of interest?
---