Joanna Barouch - Page 2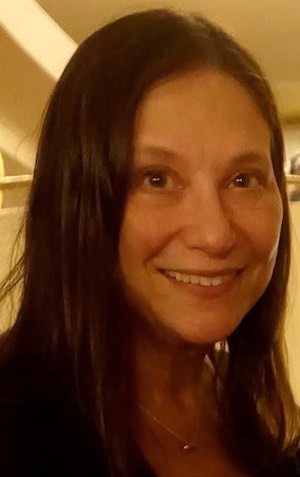 A New Jersey native and East Brunswick resident, Joanna holds a Bachelor of Music degree from the Crane School of Music, SUNY College at Potsdam, and a Master of Music degree from Ithaca College. She is a retired vocal, general, and instrumental music teacher, having taught grades K-12 in New York, Massachusetts, and New Jersey. Along with her work on the East Brunswick Arts Commission, Joanna is an energetic member of the New York Philharmonic Volunteer Council. Joanna has taught in the Osher Life Long Learning Institute at Rutgers University. She is an Evaluator of high school musicals for the Paper Mill Playhouse's Rising Star Award educational program and has adjudicated over 80 shows since 2000. In the past, she was a founding member of the Teacher Liaison Committee of the Boston Symphony Orchestra, and was Education Coordinator of the Binghamton Symphony. An active musician, Joanna has performed as a chamber musician, solo pianist, and accompanist throughout the New York metropolitan area and upstate New York, Europe, and Israel. Joanna has served as the Musical Director for the Montclair Operetta Club, All Children's Theater in Livingston, and Stormy Night Productions at Playhouse 22, as well as many high school and professional musical productions. She is currently working as a freelance pianist , adult music educator, and synagogue/church accompanist. Joanna is a proud member of the Music Critics Association of North America.
MOST POPULAR ARTICLES
LAST 365 DAYS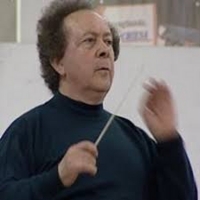 BWW Interview: Up Close and Personal with Maestro Jos? Serebrier
Posted: Jun. 7, 2021


BWW Review: AMERICAN CLASSICAL ORCHESTRA with RACHELL ELLEN WONG at Damrosch Park At Lincoln Center
Posted: Sep. 29, 2021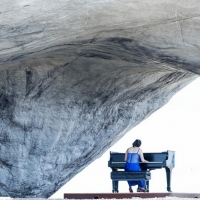 BWW Review: TIPPET RISE SPRING FESTIVAL at Streaming From Tippet Rise Art Center
Posted: Apr. 15, 2021


BWW Review: IOLANTA/BLUEBEARD'S CASTLE at The Metropolitan Opera

January 28, 2019

​​​​ Opera stories thrive on the tension of good versus evil, of light versus darkness, and although the outcomes are not always happy, there's always an interesting tale to be told.
---
BWW Review: ORPHEUS AND ISSERLIS; PERFECT TOGETHER at 92nd Street Y

December 12, 2018

On Sunday, December 9, cellist Steven Isserlis brought his ebullient style to the 92nd Street Y in a concert with members of the string section of Orpheus Chamber Orchestra.
---
BWW Review: BEETHOVEN INTIMATE LETTERS at Italian Academy At Columbia University

November 4, 2018

ASPECT Foundation for Music and Arts has other ideas about concert presentation. Using a combination of well-chosen visuals, fascinating descriptions of composers' lives and musical motivations, together with stunningly played music, the standard concert format is nowhere in evidence. The audience is engaged. It learns. It's a brilliant concept.
---
BWW Review: NEW YORK PHILHARMONIC PLAYS RUSSIAN CLASSICS at David Geffen Hall At Lincoln Center

October 30, 2018

On Friday October 26, 2018 the mostly sold-out crowd of avid listeners heard the music of a slate of 19th and early 20th century Russian composers, conducted by the Russian-born conductor Tugan Sokhiev in his New York Philharmonic debut series.
---
BWW Review: EMERSON STRING QUARTET AND SHAI WOSNER at Alice Tully Hall At Lincoln Center

October 26, 2018

The Emerson String Quartet's concert on Sunday, October 21, 2018 was a rich and satisfying chamber music feast.
---
BWW Review: ORPHEUS CHAMBER ORCHESTRA WITH NOBU TSUJII at Carnegie Hall

September 24, 2018

Anyone who has ever taken piano lessons, whether as a child or as an adult, will vouch for the fact that it is not an easy instrument to learn. Reading music simultaneously on two separate lines, instantly coordinating what the eye sees with what the hands play can take years to perfect. Now, imagine what this experience must be like for a person who has been blind since birth, for him or her to sit down at the piano, and play a concerto by Chopin. Nobuyuki Tsujii (or Nobu, as he prefers to be known), is that person. His performance with the Orpheus Chamber Orchestra on September 20, 2018 at Carnegie Hall was nothing short of extraordinary.
---
BWW Review: HERSHEY FELDER AS IRVING BERLIN at 59E59

September 7, 2018

A beautiful room decorated to the nines for Christmas, candles all aglow, with a Steinway concert grand at center stage is your first glimpse into the life of America's most prolific and famous songwriter.
---
BWW Review: THE EMERSON QUARTET BECOMES A QUINTET FOR A NIGHT at Alice Tully Hall At Lincoln Center

August 3, 2018

As has become the norm with the Mostly Mozart Festival in recent years, the Monday, July 30th Emerson String Quartet concert at Alice Tully Hall included some unusual programming choices. Aided and abetted by guest violist Ms. Nokuthula Ngwenyama, the quartet became a quintet and presented a fascinating program of less familiar works by some very familiar composers to the sold-out house.
---
BWW Review: REGINA at Opera Theater Of St. Louis

June 4, 2018

For certain xenophobic East Coast opera lovers, the words 'St.Louis' and 'Opera' could seem like an oxymoron. However, this would be an invalid assumption.
---
BWW Review: THE EMERSON STRING QUARTET WITH EVGENY KISSIN at Carnegie Hall

April 30, 2018

On Friday, April 27th 2018, the Emerson String Quartet collaborated with celebrated Russian pianist Evgeny Kissin. The concert, presented at Carnegie Hall, featured Mr.Kissin in each work on the program.
---
BWW Review: B MINOR MASS BY JOHANN SEBASTIAN BACH at Church Of The Holy Trinity

April 20, 2018

A work rarely heard in its entirety, the complete Mass in B Minor by J.S. Bach was performed at the Church of the Holy Trinity, the 'Bach' church on the Upper West Side.
---
BWW Review: 'AMADEUS' LIVE WITH THE NEW YORK PHILHARMONIC at David Geffen Hall At Lincoln Center

April 15, 2018

'Amadeus' Live score performed by the musicians of the New York Philharmonic
---
BWW Review: ORPHEUS CHAMBER ORCHESTRA at Carnegie Hall

March 26, 2018

Orpheus Chamber Orchestra and violinist Lisa Batiasvhili presented a concert of Schubert and Prokofiev riches on March 24,2018.
---
BWW Review: THE AMERICAN BRASS QUINTET at Paul Recital Hall At The Juilliard School

February 19, 2018

In most music schools, faculty recitals are a standard part of student life. Attendance, while not mandatory, is expected because it is assumed the student will learn something from the performance. Sometimes it isn't exactly what the professor may have intended...A faculty recital at The Juilliard School is a different matter entirely.
---
BWW Review: ORPHEUS CHAMBER ORCHESTRA at Carnegie Hall

February 6, 2018

An Orpheus concert can always be counted on to be a rich, exciting experience for the audience. The February 3rd 2018 concert was certainly no exception.
---
BWW Review: JONAS KAUFMANN at Carnegie Hall

January 22, 2018

Wondering if Jonas Kaufmann is going to go out onstage on any given night is something of a parlor game for many opera fans... The most recent worries about whether or not he would make it to his January 20th recital at Carnegie Hall were put to rest when he strode through the doors with his pianist, Helmut Deutsch...
---