Debbie Gilpin - Page 3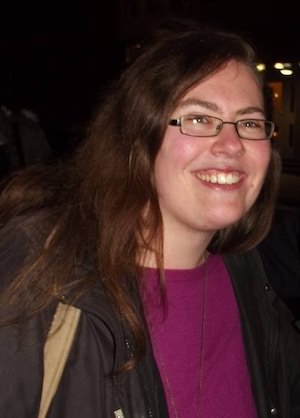 MOST POPULAR ARTICLES
LAST 30 DAYS
LAST 365 DAYS
BWW Review: UBU – A SINGALONG SATIRE, Shoreditch Town Hall

December 7, 2019

Welcome to Lovelyville. President Nick Dallas has just been re-elected, and all seems right with the world - until the disruptive force of Mr and Mrs Ubu make their appearance, that is. Completely at odds with the tone of the town from the moment they open their mouths, they are unable to sit back and try to make things work in their current situation. Cue an outrageous assassination attempt and a grab for power in which the crowd is powerless to intervene. Ambitious, cowardly, strange-looking leaders with poor public-speaking skills - haven't we seen this somewhere before..?
---
BWW Review: FAIRVIEW, Young Vic

December 6, 2019

This is no ordinary play. Though it begins in a fairly conventional manner, setting up for a hearty family drama, there are little things to pick up on which tell you that something's not quite right a?' it's unsettling and you can't quite put your finger on it, but you know that the play has something up its sleeve. Playwright Jackie Sibblies Drury says in the programme, a?oeOh, to not spoil Fairview I can basically tell you nothing!a?? a?' that makes it a challenge to review, but having now witnessed it I have to endorse her statement. You must step into the unknown with this one.
---
BWW Review: AMELIE, The Other Palace

December 4, 2019

a?oeTimes are hard for dreamersa?? but that won't stop Amélie Poulain. Falsely diagnosed with a heart condition as a child, she was home-schooled by her mother and kept at a distance by her germophobe father, forcing her to retreat into her imagination for amusement and company. Fast forward to August 1997 and she's working in a café in Paris, keeping herself to herself until she finds a box of childhood trinkets and becomes determined to reunite them with their owner. This sets her off on a mission to meddle in other people's lives a?' and maybe even change her own if she'll ever talk to Nino, who's fascinated by the identity of the mysterious photo booth man.
---
BWW Review: THE MUSIC OF THE NIGHT, Royal Albert Hall

November 7, 2019

Following on from their celebration of all things Queen in October, the Royal Philharmonic Orchestra last night returned to the Royal Albert Hall for a night of modern musical magic. Conducted by Richard Balcombe, the orchestra performed an incredible range of songs from modern-day shows - ranging from screen-to-stage adaptations and jukebox hits, to completely original musicals. Stage star Bonnie Langford (currently in the West End production of 9 to 5) was there to oversee the evening's events, and was joined by soloists Alex Gaumond, Celinde Schoenmaker, Louise Dearman and Ben Forster, as well as the ArtsEd Ensemble.
---
BWW Review: HARRY POTTER AND THE GOBLET OF FIRE IN CONCERT, Royal Albert Hall

November 4, 2019

a?oeWhile we may come from different places and speak in different tongues, our hearts beat as one.a?? With this, the fourth instalment of the Harry Potter franchise, events start to take a darker turn; Death Eaters are going about their business more openly, and someone seems to be working behind-the-scenes to bring chaos and disorder to Hogwarts. CineConcerts this weekend continued the Harry Potter Film Concert Series at the Royal Albert Hall, screening The Goblet of Fire accompanied by the Royal Philharmonic Concert Orchestra.
---
BWW Review: [BLANK], Donmar Warehouse

October 18, 2019

Alice Birch's [BLANK] comprises 100 scenes, any number of which can be selected and performed in any order a?" it's all in the hands of the creative team. For Maria Aberg's production at the Donmar Warehouse, an all-female company has been cast and 22 of the scenes have been pulled together. The common thread between all of the scenes is the experience of women in the criminal justice system, whether they work for it, are in prison themselves, or are victims of crime.
---
BWW Review: CLASSIC ALBUM SUNDAYS - BADLY DRAWN BOY, Royal Albert Hall

October 17, 2019

As part of the ongoing Festival of Film, the Royal Albert Hall last night played host to Classic Album Sundays. Presenter Colleen 'Cosmo' Murphy hosted Damon Gough (a.k.a. Badly Drawn Boy), as he picked out some of his favourite pieces of film music and talked about how he approached his own soundtrack projects, including the classic About A Boy.
---
BWW Review: SYMPHONIC QUEEN, Royal Albert Hall

October 16, 2019

Just over 49 years ago, a little-known student band named Queen gave their very first public performance under that name at Imperial College Union, settling on their final line-up a few months later and bracing themselves for world domination. Following on from the phenomenal success of the biopic Bohemian Rhapsody, the Royal Philharmonic Orchestra returned for another round of Symphonic Queen, celebrating some of the band's biggest hits with a classical twist.
---
BWW Review: THE MAN IN THE WHITE SUIT, Wyndham's Theatre

October 8, 2019

A 1950s Ealing comedy probably wouldn't be your first port of call when trying to think of a timely film to adapt for the stage, whilst also giving people an opportunity for a much-needed laugh. However, The Man in the White Suit has managed it in one perfect package. Sean Foley has adapted and directed this stage production, which has now opened on the West End following a short run at Theatre Royal Bath.
---
BWW Review: SKYFALL IN CONCERT, Royal Albert Hall

October 6, 2019

a?oeOrphans always make the best recruits.a?? Daniel Craig's third foray as the infamous spy sees Bond grappling with his past in order to secure his future, going head-to-head with a former agent (played by Javier Bardem) whose sole motivation is avenging what he saw as betrayal by M (Judi Dench). Skyfall continues the films in concert series at the Royal Albert Hall, and is the second Bond film to be presented in this manner here.
---
BWW Review: LETTERS LIVE, Royal Albert Hall

October 4, 2019

Almost six years since its first outing at the Tabernacle, Letters Live last night put on its biggest show yet: in the grandiose and historic setting of the Royal Albert Hall. As well as celebrating the joy and emotion of the written word, with the help of a stunning array of talent, the shows also seek to support charitable causes - this time it was the turn of the National Literacy Trust. Over the course of three hours, the audience was treated to a wide-ranging selection of correspondence, including everything from noisy neighbours and Albert Hall shenanigans, to a prolifically flatulent dog.
---
BWW Review: MACBETH, Chichester Festival Theatre

September 28, 2019

The time is now for The Scottish Play; over the past couple of years there has been a glut of Macbeths, no doubt inspired by the extraordinary ongoing political events. This time it's Chichester's turn, with director Paul Miller reuniting with John Simm for a second Shakespeare (the pair teamed up for Hamlet in 2010), and Dervla Kirwan taking on the role of Lady Macbeth in this, the final production of the summer season.
---
BWW Review: STAR WARS: THE EMPIRE STRIKES BACK IN CONCERT, Royal Albert Hall

September 22, 2019

As the nights draw in, taking us closer to December and the final instalment of the Skywalker story arc, it's time once again for the Empire and the Rebel Alliance to come face-to-face at the Royal Albert Hall for another of the Film in Concert series. Following on from A New Hope back in November 2018, The Empire Strikes Back now takes centre stage. The screening is accompanied by the Philharmonia Orchestra, conducted by composer John Williams' long-time collaborator Dirk Brossé.
---
BWW Review: BARTHOLOMEW FAIR, Sam Wanamaker Playhouse

August 30, 2019

'Drink to the cause, and pure vapours.' We've reached the end of August, which for us means the summer bank holiday and Notting Hill Carnival - but go back a few centuries and the only thing on Londoners' minds would be Bartholomew Fair. An annual event that sprung up in Smithfield around St Bartholomew's Day, it saw all manner of people from every part of society come together in one place for roast hog, a variety of stalls, and all the fun of the fair. It's this melting pot upon which Ben Jonson focused when writing his city play of the same name, and that Blanche McIntyre has brought to the Sam Wanamaker Playhouse for a limited run this summer.
---
BWW Review: PROM 43: BEETHOVEN'S NINTH SYMPHONY, Royal Albert Hall

August 20, 2019

You may not have realised it at the time, but at some point or other in your life there's a strong chance you will have heard some of Beethoven's Ninth Symphony in D minor. Whether it was thanks to Alex's love of a bit of a?oeLudwig vana?? in A Clockwork Orange or through the affiliation of a?oeOde to Joya?? to the European Union, it has cropped up a lot in the almost three hundred years it has existed. It was no surprise, then, that the Royal Albert Hall was packed to the rafters for its performance at this year's Proms; it has been part of the programme nearly every year, this time at the hands of the BBC Symphony Orchestra a?' and the voices of the BBC Symphony Chorus.
---
BWW Review: THE WORST WITCH, Vaudeville Theatre

July 29, 2019

Move over, Hogwarts a?' Miss Cackle's Academy for Witches is in town! Fresh from a UK tour, Emma Reeves' adaptation of Jill Murphy's The Worst Witch comes slipping and sliding into the West End for a summer residency at the Vaudeville Theatre. This musical stage version of the much-loved books is directed by Theresa Heskins and features an all-female cast.
---
BWW Review: PROM 11: THE SOUND OF A SUMMER, Royal Albert Hall

July 27, 2019

1969. The year of the moon. But that was far from all; Woodstock, the Stonewall riots, Monty Python's Flying Circus and the Battle of the Bogside were but a snapshot of life in the last year of the sixties - The Beatles' career came to an acrimonious end just as David Bowie's started its ascent to stratospheric heights. Prom 11 commemorated the changes in culture, science and society that occurred 50 years ago, with the BBC Concert Orchestra at the heart of the action.
---
BWW Review: PROM 6: THE RITE OF SPRING, Royal Albert Hall

July 23, 2019

a?oeParisians hiss new balleta?? read The New York Times upon the première of Igor Stravinsky's The Rite of Spring (with choreography from the renowned Vaslav Nijinsky) back in 1913; it supposedly sparked riots as the audience reacted badly to this daring piece of music, though it's thought that the strange new dance moves were the real focus of their wrath. Fast forward to the 21st century, and the piece is firmly established as a classic of its era a?" the Orchestra of the Royal Academy of Music and The Juilliard School performing it as part of this year's BBC Proms season.
---
BWW Review: THE WHO: MOVING ON!, Wembley Stadium

July 8, 2019

Remarkably, it's been 40 years since legendary rock band The Who performed at Wembley Stadium, back then sharing the stage with the likes of The Stranglers and ACDC. This weekend's return - featuring a line-up of four support acts - felt like something of a homecoming festival for the band, made all the more grandiose an occasion with the addition of an orchestra for the headliners' set. With the very recent loss of Pete Townshend's guitar technician Alan Rogan, it was also a chance to honour his long-term involvement with the band and to celebrate life.
---
BWW Review: FIDDLER ON THE ROOF, Playhouse Theatre

June 27, 2019

After wowing audiences at the Menier Chocolate Factory, Trevor Nunn's production of Fiddler on the Roof is going from strength to strength in its stint at the West End's Playhouse Theatre; not only has it extended its run until November, but it has now welcomed two new stars to Anatevka. Maria Friedman and Anita Dobson replace Judy Kuhn and Louise Gold as Yente and Golda, respectively, joining a cast led by Andy Nyman as Tevye.
---