Debbie Gilpin - Page 3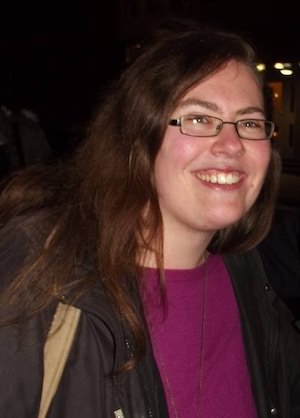 MOST POPULAR ARTICLES
LAST 365 DAYS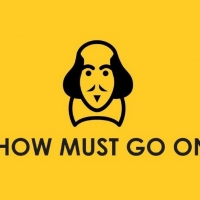 Robert Myles reflects on The Show Must Go Online
Posted: Nov. 15, 2020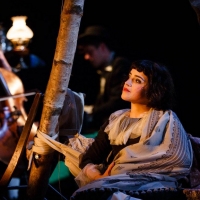 Interview: Audrey Brisson talks THE FLYING LOVERS OF VITEBSK
Posted: Nov. 26, 2020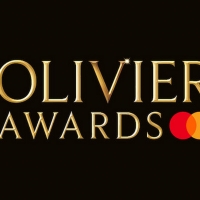 Get All The Latest Updates With Our 2020 Olivier Awards Live Blog!
Posted: Oct. 25, 2020


BWW Review: AFTER EDWARD, Sam Wanamaker Playhouse

March 28, 2019

During the latter part of this winter season, Shakespeare's Globe has been concentrating on Voices in the Dark: Pride, Then and Now, with a production of Marlowe's infamous Edward II running alongside a range of different events. The latest is a piece of new writing from Tom Stuart, which is a response to the Marlowe play; Stuart takes on the role of Edward in both productions.
---
BWW Review: THE LIFE I LEAD, Park Theatre

March 20, 2019

Best known to many as Mr Banks in Mary Poppins, actor David Tomlinson actually had a quite extensive career on stage and screen - as well as more than his fair share of personal dramas. James Kettle's new play sees Tomlinson taking a trip down memory lane, recounting the challenges and successes of 40 years in acting; The Life I Lead stars comedian and actor Miles Jupp, and has just begun a short run at the Park Theatre as part of a nationwide tour.
---
Regional Theatre and Vicky Vox Take Centre Stage at the WhatsOnStage Awards

March 5, 2019

We've had the film, TV and music awards, so now it's the theatre's turn to hand out some prizes. Once again, the Prince of Wales Theatre threw open its doors to some of the most popular productions from the past 12 months, as the WhatsOnStage Awards took place on Sunday evening - the only awards ceremony that hands over all of its voting duties to the public.
---
BWW Review: ONLY FOOLS AND HORSES - THE MUSICAL, Theatre Royal Haymarket

February 20, 2019

When it was announced that Trotters Independent Traders' three-wheeled 'yellow peril' was heading direct to London's West End in the form of a new musical, a few eyebrows were raised. Only Fools and Horses - The Musical was the brainchild of TV series creator John Sullivan, though it has been realised by his son Jim and comedian Paul Whitehouse. Taking a song written by John Sullivan and singer Chas Hodges, along with some notes and ideas, Whitehouse and Jim Sullivan have created a 'greatest hits' of sorts; over 40 hours of TV material has been filtered and spliced together to create this new two-hour stage show.
---
BWW Review: HOME, I'M DARLING, Duke Of York's Theatre

February 5, 2019

Beginning life at Theatr Clwyd last summer, Laura Wade's latest play Home, I'm Darling quickly transferred to the National's Dorfman Theatre and has now begun a limited engagement in the West End - following this run it will tour to Bath and Salford, before returning home to Theatr Clwyd at the end of April. Katherine Parkinson reprises the role of Judy in this Tamara Harvey-directed production.
---
BWW Review: LEAVE TO REMAIN, Lyric Hammersmith

January 25, 2019

It's the end of an era at the Lyric Hammersmith, as it is Sean Holmes' final season as artistic director - but it has begun in terrific style with the premiere of a new play with music, written by Matt Jones and Bloc Party singer-songwriter Kele Okereke. It is directed by Southpaw Dance Company's artistic director Robby Graham, and stars Tyrone Huntley and Billy Cullum as Obi and Alex, a gay couple contemplating marriage whilst battling secrets from their pasts.
---
BWW Interview: Hiba Tawaji Talks NOTRE DAME DE PARIS

January 22, 2019

On the eve of the return of Notre Dame de Paris to London - this time in its original French - I'm looking back to my time behind the scenes during its last few days in Paris. There I spoke to Hiba Tawaji (Esmeralda), who talked about the more challenging aspects of performing, as well as her passion for championing female emancipation.
---
Behind The Scenes at NOTRE DAME DE PARIS

January 9, 2019

In 2018, Richard Cocciante and Luc Plamondon's Notre Dame de Paris celebrated its 20th anniversary. The show (billed as 'Un Spectacle musical'), based on the novel by Victor Hugo, began life at the Palais des Congres de Paris and has since toured extensively - including several different translations - as well as frequently going 'home' on various occasions for limited runs. It was last seen in London in 2000, and it returns in a couple of weeks for a short stay at the Coliseum; this time the show will be performed in the original French, with English surtitles, rather than using the previous English translation.
---
BWW Review: THE MERRY WIVES OF WINDSOR, Barbican

December 12, 2018

East meets west, as the RSC's latest production of Shakespeare's comedy gets a TOWIE makeover. Following a popular summer run at the Royal Shakespeare Company's Stratford-upon-Avon base, it transfers to the Barbican for a limited engagement over the winter. David Troughton stars as the infamous knight Falstaff, who is at the peak of his lecherous and womanising ways during the course of this play - until he meets his matches in Mistresses Ford and Page.
---
BWW Review: DIALEKTIKON, Park Theatre

December 11, 2018

Ex Nihilo Theatre Group bring the world premiere of Jacky Ivimy's Dialektikon to Park Theatre to close out the year in Park90, playing alongside Peter Pan in Park200. Directed by Adebayo Bolaji, this 100-minute play is an alternative option to the usual festive fare that's on offer at this time of year.
---
BWW Review: TRUE WEST, Vaudeville Theatre

December 4, 2018

When Sam Shepard's play True West made its New York debut back in 1980 it was something of a flop - since then, however, it has been recognised as an insightful piece of theatre, with the likes of John Malkovich, Gary Sinise, Philip Seymour Hoffman and John C Reilly taking on the roles of Lee and Austin at one point or another in their careers. It's taken until now for the play to have its UK premiere; Matthew Dunster's production at the Vaudeville Theatre is as much a way to celebrate Shepard's career (who died last year) as it is to make a point about our ongoing need to label people as certain things.
---
BWW Review: STRIKING 12, Union Theatre

December 4, 2018

The festive season isn't everyone's favourite annual event, and this year in particular is not working out for Brendan: his fiancee has left him, he's failing at work, and his friends can't take the hint that he's not a New Year's Eve kind of person. All he wants to do is sit in his flat with a beer and be in bed by 11pm. But will an encounter with a slightly odd girl selling lightbulbs, and finally finding out how The Little Match Girl ends, end his year on a more positive note? This is the basis for Brendan Milburn, Valerie Vigoda and Rachel Sheinkin's musical Striking 12, which makes its UK debut at the Union Theatre this Christmas.
---
BWW Review: STAR WARS: A NEW HOPE IN CONCERT, Royal Albert Hall

November 18, 2018

A long time ago in a galaxy far, far away… Star Wars celebrated its 40th anniversary last year, and the first instalment in the multi-trilogy film series has now made its way to the Royal Albert Hall as part of its ongoing 'film in concert' series. It also follows hot on the heels of a concert in the same venue dedicated to the work of composer John Williams, bringing the London Symphony Orchestra back (under the conductorship of Ludwig Wicki) to perform this iconic music once again.
---
BWW Review: A CELEBRATION OF JOHN WILLIAMS IN CONCERT at Royal Albert Hall

October 28, 2018

This year sees the 40th anniversary of John Williams' first concert with the London Symphony Orchestra, which was performed at the Royal Albert Hall in February 1978. Friday's concert would have heralded Williams' return to perform in London for the first time in over 20 years, though this was sadly prevented by illness. One of Williams' long-time colleagues Dirk Brosse instead took up the conductor's baton, and the event became a big celebration of and expression of love for a composer whose career has spanned six decades, finding a place in millions of people's hearts thanks to his legendary film and television scores.
---
BWW Review: GUYS AND DOLLS, Royal Albert Hall

October 20, 2018

For three performances only, renowned director/choreographer Stephen Mear has brought his own semi-staged version of the classic musical Guys and Dolls to the Royal Albert Hall. The Royal Philharmonic Concert orchestra bring Frank Loesser's much-loved score to life, along with a cast that includes Adrian Lester (Sky Masterson), Lara Pulver (Sarah Brown), Meow Meow (Miss Adelaide), Jason Manford (Nathan Detroit), Clive Rowe (Nicely Nicely Johnson), Joe Stilgoe (Benny Southstreet), and Sharon D Clarke (General Cartwright). Whilst they're not presenting the entire show, all of the musical numbers are intact and any gaps in the story are covered by narrator Stephen Mangan.
---
BWW Review: TWELFTH NIGHT, Young Vic

October 9, 2018

The Notting Hill Carnival comes to Illyria, bathing its mournful sadness in music and colour; this concept couldn't be more apt, given the tragedies the West London community has gone through in recent times, though coming out as resilient as ever. In 2016, Kwame Kwei-Armah, Oskar Eustis and Shaina Taub reimagined Shakespeare's popular comedy as a shortened musical version, forming part of the Public Theater's Public Works Programme (it also had another run this summer, during Shakespeare in the Park) - and now opening Kwei-Armah's tenure as Artistic Director of the Young Vic.
---
BWW Review: COCK, Minerva Theatre

October 4, 2018

First performed at the Royal Court in 2009, Mike Bartlett's play Cock has been revived as part of the Chichester Festival season at the Minerva Theatre, following on from Michael Frayn's Copenhagen. Despite being written almost a decade ago, the themes of this play are arguably more relevant now than they ever have been, so this revival could not have been timed much better.
---
BWW Review: HOGARTH'S PROGRESS, Rose Theatre Kingston

September 30, 2018

Over 30 years since The Art of Success was first performed, beginning in Stratford-upon-Avon and running in both New York and London (where it picked up an Olivier Award nomination), and Nick Dear's play has been revived alongside the world premiere of his new work The Taste of the Town. William Hogarth is the focal point of both plays, alongside wife Jane, fittingly set 30 years apart. They show a marked contrast between the up-and-coming, angry young artist and the disgruntled establishment figure - neither quite fitting in, instead blazing a trail for themselves. Together they form Hogarth's Progress, a curious but entertaining double bill of plays.
---
BWW Review: 17C, Old Vic

September 27, 2018

Most people will associate Samuel Pepys with the Great Fire of London, but there were more to his extensive diaries than that. In fact, he would note down pretty much anything that happened during his day - even if it only resulted in an entry about his bowel movements! Annie-B Parson and Big Dance Theater have taken this larger-than-life character as the starting point for their current show 17c, which aims to give his long-suffering wife Bess a bit more of an input - as well as sharing some of Pepys' more colourful stories. It is at the Old Vic as part of Dance Umbrella UK for only a few days.
---
BWW Review: ANTONY AND CLEOPATRA, National Theatre

September 27, 2018

A pair of Shakespeare's star-crossed lovers make their return to the National Theatre for Simon Godwin's much-anticipated production of Antony and Cleopatra, that sees Ralph Fiennes and Sophie Okonedo follow in the footsteps of the likes of Anthony Hopkins and Judi Dench. For those who can't make it to the theatre to see it, this production will be part of the NT Live series, and will be broadcast live to cinemas on Thursday 6 December.
---