BWW Review: MUCH ADO ABOUT NOTHING at Arts Centre Melbourne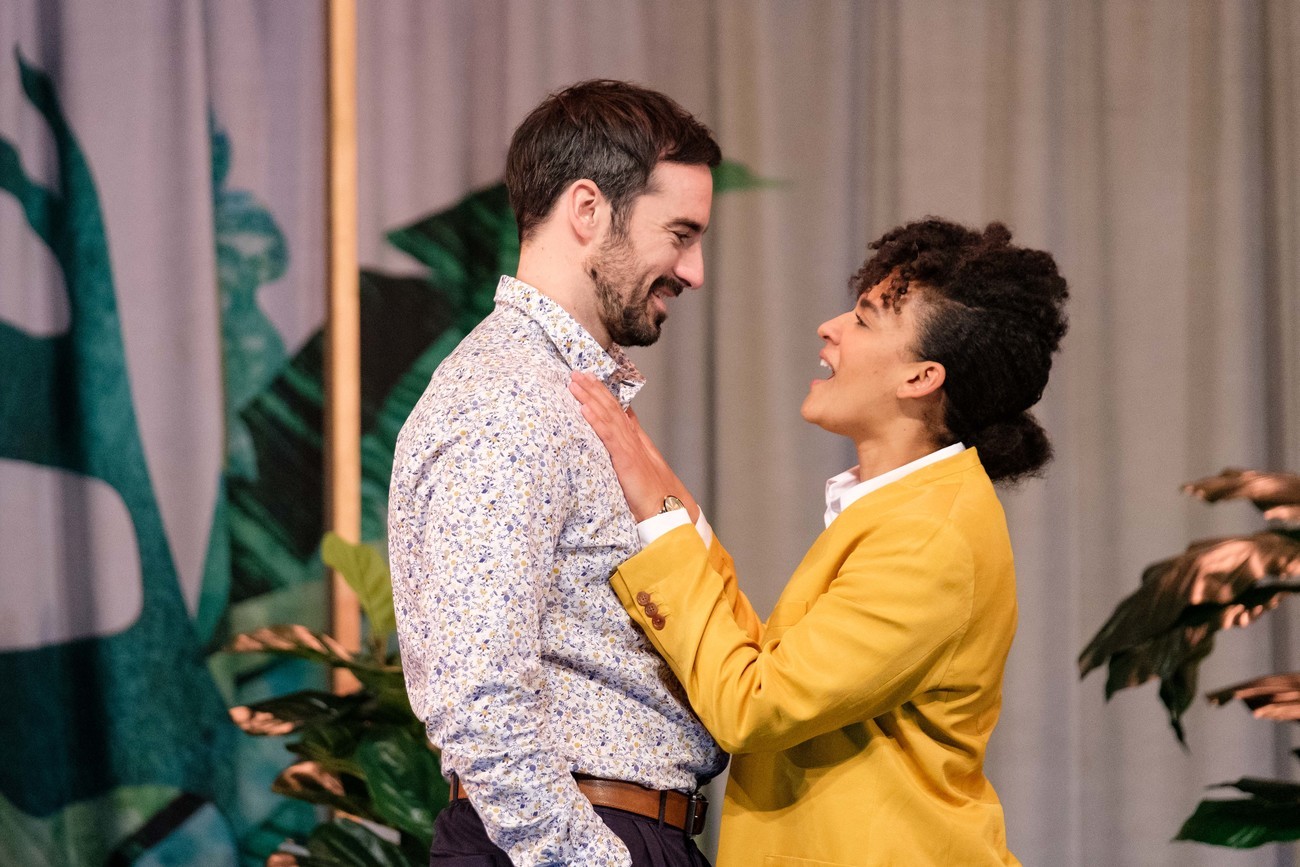 Bell Shakespeare's latest touring production of Much Ado About Nothing delivers a fresh take on a classic.
Widely perceived as one of
Shakespeare's
comedies, director
James Evans
refers to
Much Ado About Nothing
instead as being a hybrid play. After experiencing the play first hand, I do agree with this reclassification. While humour and wit do play an integral part in this narrative, other elements such as gender inequality and misogyny are equally important.
Much Ado About Nothing
is best known for the famous love-hate relationship that occurs between the sparring Beatrice and Benedick.
Shakespeare's
text for these two stubborn characters is highly entertaining and amusing. Examples of this include
"I had rather hear my dog bark at a crow, than a man swear he loves me."
and "
When I said I would die a bachelor, I did not think I should live till I were married"
A particular highlight in this revival of
Much Ado About Nothing
is the excellent execution of Act II, Scene III. In this scene Benedick
believes he overhears Don Pedro, Leonato, and Claudio confess Beatrice's secret love for him, when really they are purposely creating a fictitious rumour to make the pair fall in love. The extreme slapstick portrayal of Benedick absurdly hiding behind moving pot plants and under a grass rug, while being so deluded to believe his friends do not detect him, was hilarious.
Even though the fantastic banter between Benedick and Beatrice is a focal point, in this production a heavier undertone is explored in Claudio and Hero's relationship. Claudio and his friends' misogynistic behaviour towards their female counterparts is compared to unacceptable male attitudes about women in modern society - now commonly referred to as "locker room banter". Claudio's public shaming and degradation of Hero on their wedding day is the disastrous pinnacle of this code of conduct.
Although it is clear the gender inequality themes in Shakespeare's text are strong and a definite link to our current society is obvious, the delivery of this message on stage did not land. Execution of the modernisation of "the bro culture" between Don Pedro, Claudio & Benedick didn't gel.
The set and costume design did not help. While succeeding in adding colour and vibrancy to the stage, within the confinements of a touring production, it was unclear when and where this staging was set. One can always refer to the original setting as per the text, but the design seemed to suggest maybe somewhere else and/or a different time. The setting was unclear.
The cast in this production all bring an energetic enthusiasm to their performances. Duncan Ragg excels as Benedick. His natural connection to Shakespeare's prose is remarkable. Every thought is clear and articulated to perfection. His interaction with the audience during his soliloquies is fantastic. Beatrice portrayed by Zindzi Okenyo, David Whitney as Leonato and Paul Reichstein as the sinister Don John also give enjoyable performances.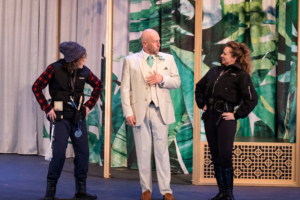 Comic genius Mandy Bishop, is a standout as the bumbling Dogberry. Her entrances on a pimped out scooter are priceless. She is the highlight of the second act, making every syllable she utters worthy of an arena spectacular.Much Ado About Nothing is playing until 27th July at Arts Centre Melbourne. Bell Shakespeare is then taking this touring production to 27 venues across Australia, from Alice Springs through to Burnie. As Australia's only national touring theatre company
Bell Shakespeare is truly fulfilling its vision
"to create theatre that allows audiences of all walks of life to see themselves reflected and transformed through the prism of great writing."
Related Articles View More Australia - Melbourne

Stories

Shows