RECKLESS to Run 11/21-12/21 at The City Theatre
The City Theatre presents the holiday production of Craig Lucas' richly inventive comedy, Reckless. Under the direction of Artistic Director Andy Berkovsky and starring Suzanne Balling, the performances begin November 21 through December 21 at The City Theatre, with two shows Thanksgiving weekend, Saturday, November 29 and Sunday, November 30.
The New York Times calls Craig Lucas' twisted holiday comedy "a bittersweet Christmas fable for our time. It's A Wonderful Life as it might be reimagined." Reckless follows the journey of housewife Rachel Fitzsimmons, whose euphoric existence is shattered when she discovers, one fateful Christmas Eve, that her husband hired a hit-man to kill her. Her life is swept away in a snowstorm and into the most fractured of fairy tales filled with crazed killers, insane therapists, outrageous TV personalities, delusive family members, and much more. Reflecting Craig Lucas' signature dark humor, Reckless is a deeply moving story that forces us to face, head on, the crisis of running away, the slipperiness of fate, and the hope of coming home again.
Craig Lucas is an American playwright, screenwriter, theatre and film director. He is said to "fuse two directions in contemporary theater." In plays like Blue Window and Reckless, he synthesizes the naturalistic vision of playwrights like Lanford Wilson with the exaggerated comedy of satirists like Christopher Durang. Born in 1951, and abandoned in a car in Atlanta, Lucas was adopted when he was eight months old by a Pennsylvania couple - his father was an FBI agent and his mother, a housewife. He recalls growing up that his coming out made it possible for him to develop as a playwright and as a person. In 1973, with a degree in theatre and creative writing, his mentor, Anne Sexton, urged him to try his luck in New York City. After years working as an actor, he wrote his first play Missing Persons, and that was followed by his more serious works Singing Forest and The Dying Gaul. He also authored the musical book The Light in the Piazza, which garnered him a Tony Award nomination. His work is unintentionally divided in gay-plays (Blue Window, Longtime Companion) and straight-plays (Reckless, Three Postcards, Prelude to a Kiss). Lucas' awards include an OBIE Award for Direction, the Excellence in Literature Award from the American Academy of Arts and Sciences, the Outer Critics, L.A. Drama Critics, and Drama-Logue Awards; he has also received a fellowships from the Guggenheim and Rockefeller Foundations, the National Endowment for the Arts, and has been nominated for the Pulitzer Prize for Drama. In 2014, his newest play Ode to Joy, opened in Los Angeles.
Artistic Director and City Theatre founder Andy Berkovsky celebrates his ninth year in Austin theatre with Reckless, the sixteenth show he has directed for the company. He has directed Rumors, The Miracle Worker, Parallel Lives, Cabaret, Into the Woods, Steel Magnolias, and Frozen. Additionally, Agnes of God, Glengarry Glen Ross and The Boys Next Door garnered nominations for B. Iden Payne awards in Directing. Reckless stars the award-winning Austin actress Suzanne Balling who has performed with companies including The City Theatre Company, Austin Playhouse, Theatre En Bloc, Tutto Theatre Company and Different Stages. Her work has garnered her a B. Iden Payne award and a handful of nominations from the BIP Committee, Austin Theatre Examiner, Central Texas Excellence in Theatre, and BroadwayWorld Austin. The show also features the amazing cast of Bobbie Oliver, Clay Avery, Jesselyn Parks, Dash Shearer, Steve Wright, Nina Bryant, and Janice Hughes. The City Theatre Company is an Austin-based, not-for-profit arts organization and is sponsored in part by the Austin Creative Alliance and the Austin Cultural Arts Division. Founded in 2006, the company has been recognized by the Austin Critics Table Awards, the B. Iden Payne Awards, the Central Texas Excellence in Theatre Awards, and has twice been voted "Best Theatre Company" by Austin American-Statesman's Austin 360. CTC is dedicated in providing quality theatrical experiences and entertainment for Austin artists and its community.
More Hot Stories For You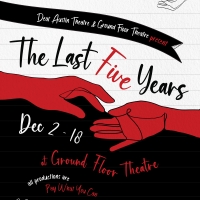 Deaf Austin Theatre's THE LAST FIVE YEARS to Open This Weekend

November 30, 2022

Deaf Austin Theatre's The Last Five Years is set to open at Ground Floor Theatre this weekend! The production runs from December 2nd - 18th.
---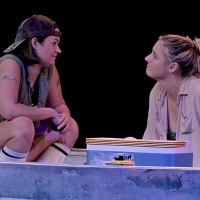 THE GULF By Audrey Cefaly To Open This Week At Hyde Park Theatre

November 28, 2022

Street Corner Arts will present the Austin Premiere of THE GULF by Audrey Cefaly, opening at Hyde Park Theatre on December 2nd, 2022!
---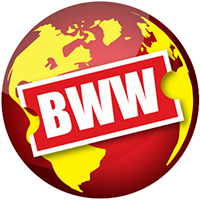 Hill Country Community Theatre To Present A TUNA CHRISTMAS This Holiday Season

November 23, 2022

Hill Country Community Theatre present A TUNA CHRISTMAS to ring in the holiday season!
---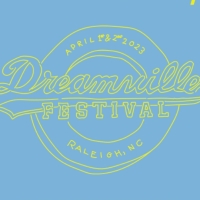 DREAMVILLE Festival Announces 2023 Ticket Presale, Begins This Friday

November 14, 2022

One of the world's largest superstars, J. Cole, and his Dreamville team have announced that the early-bird ticket sale for Dreamville Festival 2023 will officially begin later this week.
---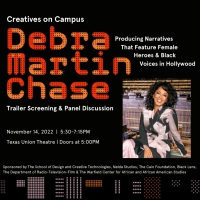 Tony Award-Winning Producer Debra Martin Chase to Speak at UT Austin Next Week

November 12, 2022

Tony Award-winning, Emmy nominated and Peabody Award-winning film, television and Broadway producer Debra Martin Chase (Cinderella, The Princess Diaries, The Sisterhood of the Traveling Pants, The Cheetah Girls, The Equalizer TV series and many more) will return to The University of Texas at Austin on Monday, Nov. 14, 2022 to discuss her work producing blockbuster projects featuring women and Black voices for TV and movie audiences.
---