Date of Birth: September 05, 1881
Date of Death: June 06, 1976 (94)
Birth Place: Newcastle-on-Tyne, ENGLAND
Latest News on Iden Payne
Stage Credits
  [Broadway]
1921
James Broxopp
Productions
[Broadway, 1923]
Director
[Broadway, 1922]
Director
[Broadway, 1921]
Director
Producer
[Broadway, 1920]
Director
[Broadway, 1918]
Producer
[Broadway, 1917]
Producer
Stage
Performances
  [Broadway]
1921
James Broxopp
Productions
[Broadway, 1923]
Director
[Broadway, 1922]
Director
[Broadway, 1921]
Director
Producer
[Broadway, 1920]
Director
[Broadway, 1918]
Producer
[Broadway, 1917]
Producer
Iden Payne News
City Theatre Austin Presents Steve Martin's PICASSO AT THE LAPIN AGILE, June 24 - July 17
by A.A. Cristi - May 26, 2022
If comedies are your favorite choice of theatre entertainment, then look no further! City Theatre Austin will kick-off the 2022 summer season with Steve Martin's madcap stage show Picasso at the Lapin Agile, winner of the Outer Critics Circle Award for Best Off-Broadway Play. Directed by Artistic Director Andy Berkovsky, the production runs June 24 – July 17 at Trinity Street Playhouse.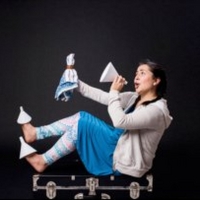 FARFALLE & CENICIENTA Come to Segerstrom Center For The Arts as Part of the Family Series
by Stephi Wild - Mar 22, 2022
Segerstrom Center for the Arts is thrilled to present two performances as part of its upcoming Family Series. Every year, the Center brings the best of professional youth performances to Orange County through the Family Series.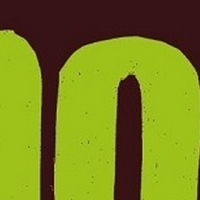 City Theatre Austin to Present Edward Albee's WHO'S AFRAID OF VIRGINIA WOOLF?
by A.A. Cristi - Mar 18, 2022
Continuing the 2022 season, City Theatre Austin has announced the full-production stage presentation of Edward Albee's award-winning play Who's Afraid of Virginia Woolf?. Described as "an extraordinarily brilliant play," this riveting, revealing, biting, and almost shattering examination of marriage and family is one of the most successful plays in modern American theatre and all too rarely produced in Austin.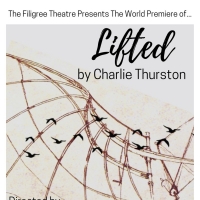 The Filigree Theatre Will Return To Live Performance With The World Premiere Of LIFTED
by Chloe Rabinowitz - Mar 17, 2022
Austin-based, women-led independent theatre company The Filigree Theatre has announced the third and final show of their third season (extended due to COVID hiatus), the World Premiere of 'LIFTED,' a modern meditation on the tale of Icarus, by playwright Charlie Thurston.
Latino Theater Company Announces In-Person Season For 2022
by Marissa Tomeo - Mar 4, 2022
L.A.'s Latino Theater Company returns to in-person performance with a vengeance in 2022, offering four world premieres and a West Coast premiere; the presentation of a guest company from Spain; and the 20th annual presentation of La Virgen de Guadalupe, Dios Inantzin Christmas pageant spectacular. Earlier this year, the company announced its new "IMPACT" community engagement initiative that sees the company partnering with the Los Angeles Community College District to provide students district-wide with a world-class education in dramatic arts and to bring students into the company's home at The Los Angeles Theatre Center.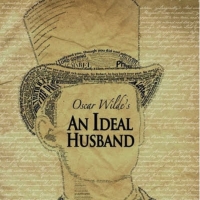 The City Theatre Company to Stage AN IDEAL HUSBAND
by Marissa Tomeo - Jan 30, 2022
The City Theatre Company throws back the bite of winter and moves into sunny spring with Oscar Wilde's most famous and popular comedy An Ideal Husband. Quick-tongued, lively, a merry-go-round of sparkling wit and daring humor at every turn brought to new life with panache from CTC's guest director, Cris Skinner.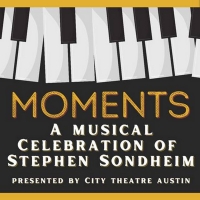 MOMENTS A Musical Celebration of Stephen Sondheim Announced at Trinity Street Playhouse
by A.A. Cristi - Jan 20, 2022
City Theatre Austin presents a special one-weekend performance event honoring Stephen Sondheim - the giant, the genius, who revolutionized musical theatre as its most influential writer and composer.
STANGE, BUT PERFECT Announces Digital Extension
by Stephi Wild - Jan 13, 2022
After 3 sold out weeks in December, Street Corner Arts' production of STRANGE, BUT PERFECT was set to extend for 4 more weeks, but due to the rise in Covid-19 cases and escalation to Stage 5 guidelines, we've made the decision to transition to a Digital Extension. A recorded performance filmed in one-take with multiple cameras is available for On-Demand viewing now until February 28th, 2022.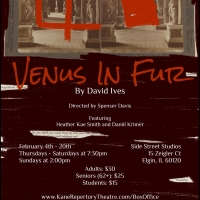 Kane Repertory Theatre Presents VENUS IN FUR
by A.A. Cristi - Jan 3, 2022
Kane Repertory Theatre presents an in person production of David Ive's Venus in Fur at Side Street Studio in Elgin, IL. The play is directed by Jeff Award winner and Goodman's current Maggio Directing Fellow, Spenser Davis. The production premieres February 4th and runs through February 20th with performances at 7:30 pm on Friday and Saturday, and 2:00 pm matinees on Sundays. Tickets can be purchased here.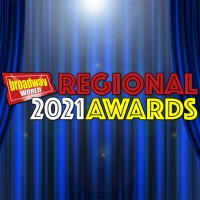 Last Chance To Vote For The BroadwayWorld Austin Awards; Gaslight's GODSPELL Leads Best Musical!
by BWW Staff - Dec 27, 2021
This is the last chance to vote for the 2021 BroadwayWorld Austin Awards! The 2021 Regional Awards honor productions which had their first performance between October 1, 2020 through September 30, 2021.
Iden Payne Videos
VIDEO: Get A First Look At CT Rep's A CIVIL WAR CHRISTMAS
by Alan Henry - Dec 4, 2018
Connecticut Repertory Theatre (CRT) continues its 2018-19 season with Paula Vogel's 'A Civil War Christmas: An American Musical Celebration.' Elizabeth VanDyke will direct. Performances will be held in the Harriet S. Jorgenson Theatre from November 29th - December 9th, 2018. For tickets and information please visit crt.uconn.edu or call (860) 486-2113.
Iden Payne Frequently Asked Questions
How many Broadway shows has Iden Payne been in?
Iden Payne has appeared on Broadway in 1 shows.
How many West End shows has Iden Payne been in?
Iden Payne has not appeared in the West End