Synchronicity Theatre Presents Kate DiCamillo's THE MIRACULOUS JOURNEY OF EDWARD TULANE
 Performances run from December 9 – 24, 2022 and are suitable for children age three and up.
Synchronicity Theatre will present Dwayne Hartford's stage adaptation of Kate DiCamillo's The Miraculous Journey of Edward Tulane, about a vain porcelain rabbit who learns how to love. Performances run from December 9 - 24, 2022 and are suitable for children age three and up. For tickets or more information, please visit synchrotheatre.com or call 404-484-8636.
Everyone's favorite vain and haughty China rabbit is back on the Synchronicity stage. His is buttoned tight and his gold pocket watch is set, but who might he be now? Oh, it's just old Edward Tulane. But just for now. He'll have to battle the high seas, pass through the hands of a fisherman, befriend a happy hobo, comfort a sick child on his not-so-planned adventure to find his way home. Based on Kate DiCamillo's award-winning novel, and adapted by Dwayne Hartford, The Miraculous Journey of Edward Tulane takes us on an unexpected magical journey to discover the transformative powers of love.
The Miraculous Journey of Edward Tulane is directed by Mira Hirsch, and will feature Scenic Design by Jon Nooner, Costume Design by Linda Patterson, and Sound Design by Dan Bauman. The cast includes Atlanta-based actors Paul McClain as Edward, Jordan Patrick as Bull/Lawrence, Dionna D. Davis as Traveler/Lolly, Gillian Rabin as Nellie/Sarah Ruth. Swing performers includes Zoey Laird.
Every Friday is PJs & Play! Kids are invited to wear pajamas while watching the show. All Sunday 5:00 pm shows are now PAY-WHAT-YOU-CAN performances.
Performances are: Fridays at 7:00 p.m., Saturdays at 1:00 p.m. and 4:00 p.m., and Sundays at 2:00 p.m. and 5:00 p.m.
Special Holiday Performances: 12/20 at 11 a.m. and 2 p.m., 12/21 at 2 p.m., 12/22 at 2 p.m. and 7 p.m., 12/23 at 2 p.m., 12/24 at 11 a.m.
All performances will be at Synchronicity Theatre in Midtown Atlanta's Peachtree Pointe complex. Single ticket general admission prices range from $25+ for adults and $15+ for children and are available online at synchrotheatre.com.
School matinee performances are on Tuesdays, Wednesdays and Thursdays at 10:30 a.m. (through December 15). School group tickets are $8-10 for weekday matinees. Please contact Taylor Jackson at taylor@synchrotheatre.com for detailed information about planning a field trip to Synchronicity.
More Hot Stories For You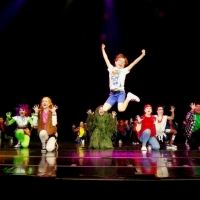 MEAN GIRLS Original Cast Members to Join 2023 Junior Theater Festival Atlanta

December 1, 2022

Original Mean Girls Broadway cast members will take part in the 2023 Junior Theater Festival Atlanta happening in Atlanta, GA, January 13-15, 2023.
---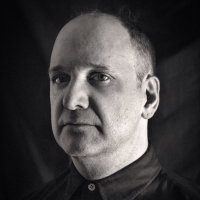 Woodwindist/Composer Josh Sinton Embarks On 10-City Tour This December

November 29, 2022

​​​​​​​Woodwindist, composer and creative musician Josh Sinton caps off an extraordinarily productive and busy year with a 10-city tour, Thursday, December 1 – Sunday, December 18. Performances include stops in New York City; Baltimore, MD; Cary, NC; Richmond, VA; Knoxville, TN; Athens, GA; Pittsburgh, PA; Bloomington, IN; Kansas City, MO; and Chicago, IL.
---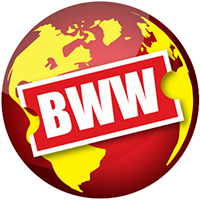 The Springer Opera House Celebrates GivingTuesday with a Wise Investment in the Springer Theatre Academy

November 28, 2022

This GivingTuesday, the Springer Opera House will inspire generosity by raising money for the Wise Investment Scholarship Fund. The fund, created in honor of Springer Theatre Academy founder Ron Anderson, provides tuition at-cost for students in the community to attend the Springer Theatre Academy. 
---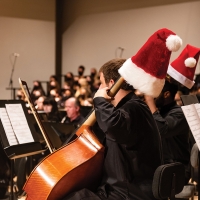 Two Holiday Concerts, Broadway Boys, And Theatre Showcases to be Presented at At ArtsKSU

November 28, 2022

Kennesaw State University's College of the Arts will complete the fall semester with several patron-pleasing performances. After watching 'A Christmas Story' at least three times and shopping on Black Friday and Cyber Monday, do something completely different and attend a variety of ArtsKSU events.
---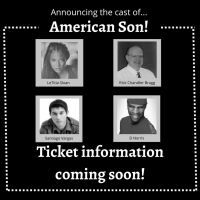 Live Arts Theatre Announces Full Cast For AMERICAN SON

November 28, 2022

Live Arts Theatre has announced the full cast for 'American Son' by Christopher Demos-Brown. This regional premiere of the play has been more than three years in the works, and the cast and crew are excited to share it with local audiences.
---