Click Here for More Articles on Shutdown Streaming
Whoopi Goldberg, Josh Gad, Eric Idle & More Join THE PRINCESS BRIDE Virtual Fundraiser For the Democratic Party of Wisconsin
The livestreamed event will be held at 7pm ET on September 13.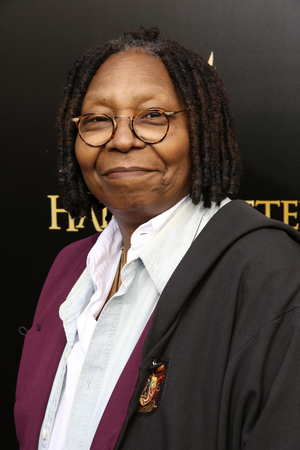 As BroadwayWorld previously reported, the cast of The Princess Bride will reunite virtually for a reading of the film's script, as a fundraiser for the Democratic Party of Wisconsin, which will be livestreamed at 7pm ET on September 13.
Among those participating are Cary Elwes, Robin Wright, Carol Kane, Chris Sarandon, Mandy Patinkin, Wallace Shawn and Billy Crystal, as well as director Rob Reiner and Patton Oswalt, who will moderate a Q&A afterward.
Now according to Deadline, Whoopi Goldberg (the Ancient Booer/the Mother), Eric Idle (the Impressive Clergyman), Jason Reitman (narrator), Josh Gad (Fezzik), King Bach (Yellin/the Assistant Brute /The King), Finn Wolfhard (Grandson), Shaun Ross (The Man with Albinism) have also joined the cast.
Sign up for the event here!
"If America is going to have a real chance at healing we must get rid of Trump. And that is only possible if we win Wisconsin," Elwes said in a statement. "I am thrilled to be part of this very rare reunion of my colleagues from The Princess Bride as a way to increase awareness and garner resources for the state that will determine the fate of America."
The Princess Bride is a 1987 American fantasy adventure comedy film directed and co-produced by Rob Reiner, starring Cary Elwes, Robin Wright, Mandy Patinkin, Chris Sarandon, Wallace Shawn, André the Giant, and Christopher Guest. Adapted by William Goldman from his 1973 novel The Princess Bride, it tells the story of a farmhand named Westley, accompanied by companions befriended along the way, who must rescue his true love Princess Buttercup from the odious Prince Humperdinck. The film essentially preserves the novel's narrative style by presenting the story as a book being read by a grandfather (Peter Falk) to his sick grandson (Fred Savage).
Related Articles
More Hot Stories For You
Broadway Actor Doreen Montalvo, Known For IN THE HEIGHTS and ON YOUR FEET, Dies at 56
BroadwayWorld is saddened to report that stage and screen actor Doreen Montalvo has died at age 56. The news was confirmed by friends on social media....

VIDEO: Watch Audra McDonald, Javier Muñoz and George Salazar in John McDaniel's New Musical, STICKS & STONES
The online concert premiere of the new musical Sticks & Stones will feature a star-studded cast including Audra McDonald, Javier Muñoz and George Sala...

Photo Flash: Matthew Broderick, Joel Grey and More Celebrate the Return of Joe Allen
Joe Allen Restaurant, the iconic haunt of the Broadway community, has opened its doors once again after 7 months, due to the government mandated shutd...

Tony-Nominee Anthony Chisholm Passes Away At 77
BroadwayWorld is saddened to report the passing of Tony-nominated actor, Anthony Chisholm. ...

VIDEO: Mandy Patinkin and Kathryn Grody Explain Why YOU Should Vote!
Mandy Patinkin and his wife Kathryn Grody want YOU to vote this November and they've come together again through the magic of Twitter to tell you why....

Meet Our NEXT ON STAGE: SEASON 2 College Top 15!
You voted, here they are! In no particular order, meet our top 15 in the college category....