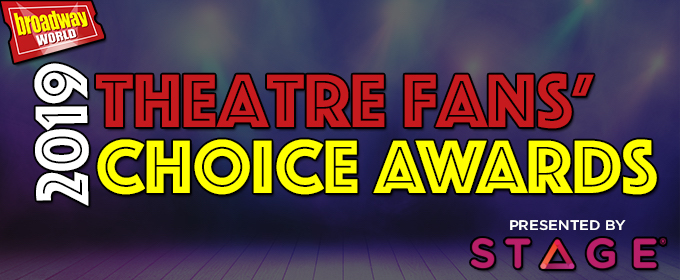 Watch Award-Winning Shows on BroadwayHD and Vote for the Theater Fans' Choice Awards
As the Tony Awards approach, and New York's other prestigious awards are being handed out, what better time to dive into some of Broadway's best productions ever captured on film. In BroadwayHD's vast library, they have countless award-winning productions ready to stream.
We have pulled together some of our favorites below. Check them out and don't forget to vote in the 15th Annual Theater Fans' Choice Awards. After you have voted for your favorite shows, designs, and performances of the season, you will receive a code for your first free month of BroadwayHD as a thank you gift.
So, whether you watch theatre to be inspired, to find your inner thespian, or to discover the shows that will be touring near you next year, awards and BroadwayHD offer every theatre fan the opportunity to celebrate the best that theatre has to offer.
---
KISS ME KATE (2000) | Watch Now on BroadwayHD
The first revival in nearly 50 years of the musical comedy masterpiece by composer Cole Porter and book writers Sam and Bella Spewack not only enchanted critics and delighted audiences, but went on to triumph as one of the biggest prize winners of the 2000 season.
The production was nominated for 12 Tony Awards in 2000, and won five, including Best Revival of a Musical.
Taking its inspiration from Shakespeare, this hilarious romp recounts the backstage and on-stage antics of two feuding romances during an out-of-town tryout for a musical adaptation of THE TAMING OF THE SHREW.
Sparkling with 18 classic Cole Porter songs including "Another Op'nin', Another Show," "Wunderbar," "So in Love," "Always True to You in My Fashion," "Too Darn Hot," and "Brush Up Your Shakespeare" this is Broadway musical comedy at its irresistible best.
Directed by Michael Blakemore, this Tony winner for Best Revival stars Brent Barrett, Rachel York, Nancy Anderson, and Michael Berresse as the squabbling couples whose offstage disputes entangle them with a pair of song-and-dance gangsters and a pompous U.S. army general.
This production also won Tonys for Michael Blakemore's direction, Don Sebesky's orchestrations, and Martin Pakledinaz's costumes. Original star Brian Stokes Mitchell also won the award for Best Actor in a Musical.
---
COMPANY (2007) | Watch Now on BroadwayHD
On the night of his 35th birthday, Robert
(Raúl Esparza) struggles to think of a wish to make as he blows out his birthday candles.
The lone bachelor, surrounded by "those good and crazy people," his married friends, Robert is uncertain whether he should simply be happy with his lot, or whether he should wish for his own romantic partner.
Over a series of dinner parties, first dates, and thoughtful conversations, Robert attempts to understand the pros and cons of marriage from his diverse and frequently hilarious friends, and begins to make sense of his own persistent bachelorhood.
COMPANY, Stephen Sondheim and George Furth's groundbreaking modern musical, is a mature, intelligent, and wildly funny look at relationships, vulnerability, and "being alive."
This Tony-winning revival is staged in director John Doyle's signature style of having the actors play instruments as well, and was nominated for three Tony Awards, including a win for Best Revival of a Musical.
---
SOPHISTICATED LADIES (1981) | Watch Now on BroadwayHD
SOPHISTICATED LADIES is a musical revue conceived by Donald McKayle and inspired by the music of Duke Ellington. This incredibly infectuous show features toe-tapping numbers like "Take the "A" Train," "I'm Beginning to See the Light," "Hit Me With a Hot Note and Watch Me Bounce," "It Don't Mean a Thing (If It Ain't Got That Swing)," "In a Sentimental Mood," "Sophisticated Lady," "Don't Get Around Much Anymore," "Satin Doll," and "I Got It Bad and That Ain't Good," among many others.
The musical ran on Broadway for nearly two years from 1981 to 1983 at the Lunt-Fontanne Theatre and earned 10 Tony nominations, including one for Best Musical.
In addition to the great Gregory Hines earning his third Tony nomination, Hinton Battle, won his first of three Tony Awards for his performance in SOPHISTICATED LADIES, followed by wins for THE TAP DANCE KID and the original MISS SAIGON.
Willa Kim's luscious costume designs also picked up a Tony Award as well. The show was directed by Michael Smuin, who also choreographed alongside Donald McKayle.
---
MEMPHIS (2010) | Watch Now on BroadwayHD
The 2010 Tony Award winner for Best
Musical, MEMPHIS stars Montego Glover and Chad Kimball and was written Tony-winners Joe DiPietro and long-time Bon Jovi keyboardist David Bryan.
Captured live in performance at Broadway's historic Shubert Theatre with the Tony-nominated cast, this tale of love, ambition and the cultural revolution that changed music forever jumps off the screen and into your heart!
The show played to delighted crowds on Broadway for nearly three years from September 2009 to August of 2012, and told the story of disc jockey Huey Calhoun who was inspired to bring the music of his beloved city's African American community to conservative listeners.
MEMPHIS was nominated for eight Tonys in 2010, winning four, Best Musical, Best Book, Best Score, and Best Orchestrations. In addition to Glover and Kimball, the show also featured future Tony winners James Monroe Iglehart and Michael McGrath, and the legendary Cass Morgan.
---
JESUS CHRIST SUPERSTAR | Watch Now on BroadwayHD
Tim Rice and Andrew Lloyd Webber's classic rock musical JESUS CHRIST SUPERSTAR returns to its roots with this sensational performance filmed in the UK during its live Arena Tour.
This production features an incredible cast including Tim Minchin as Judas Iscariot, Melanie Chisholm as Mary Magdalene, Chris Moyles as King Herod and Ben Forster as Jesus.
The cast of theatre and rock performers sing the show's iconic hit songs including "I Don't Know How to Love Him," "Gethsemane," "Heaven on Their Minds," "Everything's Alright," "King Herod's Song," and "Superstar" in an exciting and contemporary interpretation of this beloved classic.
The original Broadway production was nominated for five Tonys, including one for Ben Vereen. Since then, the show has netted two nominations for Best Revival of a Musical in 2000 and 2012.
NBC recently announced a live production of JESUS CHRIST SUPERSTAR for Easter 2018, so make sure to check this version out now in preparation, starring Minchin the composer and lyricist for Broadway hits MATILDA and GROUNDHOG DAY.
---
SHE LOVES ME (2016) | Watch Now on BroadwayHD
BroadwayHD and Roundabout Theatre Company, in association with Ellen M. Krass Productions, Inc., are thrilled to bring SHE LOVES ME back for on-demand streaming!
On June 30, 2016, SHE LOVES ME was the first Broadway musical ever to be LIVE STREAMED to the entire world.
The production was nominated for eight Tony Awards last season, including Best Revival of a Musical, and featured a star-studded cast, including Tony winners Laura Benanti and Jane Krakowski, along with nominees Zachary Levi and Gavin Creel. The production won a Tony for David Rockwell's Scenic Design.
This groundbreaking presentation of the critically acclaimed, Tony Award-winning musical is now back with beautifully remastered sound and optimized for internet streaming, and also available through Roku, AppleTV, iPad, and iPhone with your BroadwayHD subscription!
Related Articles