WAR HORSE to Embark on UK Tour in Fall 2013; Productions Planned for Japan, South Africa, and More!
The National Theatre's award-winning production of War Horse is currently playing the New London Theatre, and will begin a full UK tour in Fall 2013, according to The Stage. While official tour dates and venues have not yet been confirmed, executive director Nick Starr revealed that in addition to the West End, Broaway, and upcoming Toronto productions, there are also plans to open in Australia, Japan, and South Africa.
At the outbreak of World War One, Joey, young Albert's beloved horse, is sold to the cavalry and shipped to France. He's soon caught up in enemy fire, and fate takes him on an extraordinary odyssey, serving on both sides before finding himself alone in no man's land. But Albert cannot forget Joey and, still not old enough to enlist, he embarks on a treacherous mission to find him and bring him home.
Directed by Marianne Elliott and Tom Morris, War Horse is designed by Rae Smith, with puppet design and fabrication by Basil Jones and Adrian Kohler for Handspring Puppet Company, lighting by Paule Constable, and movement and horse choreography by Toby Sedgwick; the puppetry directors are Basil Jones and Adrian Kohler, with video design by Leo Warner and Mark Grimmer, songmaker John Tams, music by Adrian Sutton and sound by Christopher Shutt.
The current West End cast comprises Stuart Angell (Joey/Topthorn heart), Nigel Betts (Arthur Narracott/Sgt. Thunder), Nicholas Bishop (Captain Nicholls), Joshua Blake (John Greig), Hannah Boyde (Annie Gilbert), Pascale Burgess (Paulette), Ellie Burrow (Baby Joey heart/hind) Emily Cooper (Joey/ Topthorn hind/Goose), Matt Costain (Topthorn hind), Ewen Cummins (Chapman Carter/Colonel Strauss/Soldat Schmidt), Danny Dalton (David Taylor), Salvatore D'Aquilla (Klebb/Sentry Shaw), Matthew Forbes (Joey hind), Thomas Goodridge (Joey/Topthorn hind), David Grewcock (Joey/Topthorn head), Stephen Harper (Joey/Topthorn head/Goose/Geordie), Christian Jenner (Dr Schweyk/Heine/Sgt. Fine), Curtis Jordan (Topthorn head/Goose), Nicolas Karimi (Topthorn heart/Geordie), Sarah Mardel (Baby Joey head/Emilie), Shaun McKee (Joey/Topthorn heart/Geordie), Jack Monaghan (Albert Narracott), Jack Parker (Baby Joey heart/hind/Coco), Malcolm Ridley (Sgt.Allan/Schnabel/Manfred), Patrick Robinson (Friedrich Muller), Ruth Rogers (Joey head), Saul Rose (Songman), Mat Ruttle (Bone/Heine), William Rycroft (Captain Stewart/Rudi), Eliot Short (Fiddler), Anthony Shuster (Priest/Karl/Vet Martin), Nicola Stephenson (Rose Narracott), David Walmsley (Billy Narracott/Coco/Ludwig), Andy Williams (Ted Narracott) and Thomas Wilton (Joey heart).
War Horse is produced in the West End by The National Theatre and National Angels.
For more information, visit www.warhorselondon.com Photos by Simon Annand.

Related Stories
More Hot Stories For You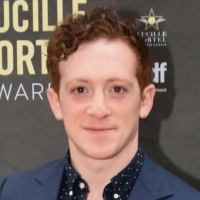 Wake Up With BWW 12/8: Ethan Slater Joins WICKED Movie, and More!

December 8, 2022

Top stories include Ethan Slater joining the cast of the Wicked movie as Boq. Plus, casting has been announced for the Broadway productions of Bad Cinderella and Good Night, Oscar. 
---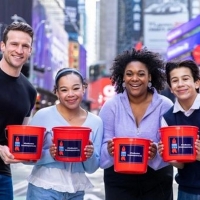 Red Bucket Fall Fundraising Campaign Raises $5,107,791 for BC/EFA; THE MUSIC MAN Tops All Fundraisers

December 7, 2022

Broadway Cares/Equity Fights AIDS' in-theater Red Bucket fundraising concluded its fall campaign with 36 Broadway, Off-Broadway and national touring productions raising $5,107,791 to provide meals and medication, health care and hope for those living with HIV/AIDS, dealing with COVID-19 or facing other debilitating illnesses this holiday season.
---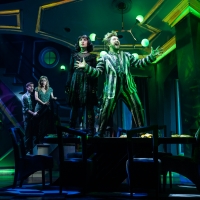 BEETLEJUICE Enters Final Four Weeks of Performances on Broadway

December 7, 2022

It is your last chance to see Broadway's BEETLEJUICE, which will continue haunting Broadway's Marquis Theatre for 4 more weeks only through Sunday, January 8, 2023.
---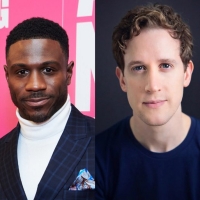 Marchánt Davis, Alex Wyse & More Join Sean Hayes Led GOOD NIGHT, OSCAR; Full Cast Announced

December 7, 2022

Good Night, Oscar starring Sean Hayes, announced that Marchánt Davis (Ain't No Mo'), Alex Wyse (Waitress), Sam Bell-Gurwitz (Good Night, Oscar in Chicago), Postell Pringle (A Free Man of Color), and Max Roll (Mrs. Warren's Profession) will be joining the company on Broadway.
---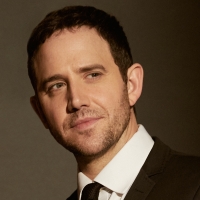 Santino Fontana to Step Into the Cast of A MAN OF NO IMPORTANCE This Week

December 7, 2022

Tony Award winner Santino Fontana (Tootsie) will perform in the role of Father Kenny in Classic Stage Company A Man of No Importance, starting tonight, December 7.
---