Virtual Theatre Today: Thursday, May 13- Ellen Burstyn, Mary Beth Peil, and More!
Which Broadway stars are streaming today? We've got the list!
Broadway might be dark, but that doesn't mean that theatre isn't happening everywhere! Below, check out where you can get your daily fix of Broadway. Today (May 13) in live streaming: meet the Next on Stage High School Top 15, Spotlight on Plays takes on Watch on the Rhine, and more!
*Note: schedule is displayed in Eastern Time
Planning ahead? Visit BroadwayWorld's full Streaming Calendar!
12:00 PM

COLEMAN '72 - By Charlie Oh, directed by David Ivers, dramaturg: Andy Knight. A Korean American family piles into the Buick for an all-American road-trip: open plains, rickety camper-trailer, kimchi and banchan. But Korean parents and American kids hold conflicting ideas of what they're looking for when the real purpose of their journey comes to light. click here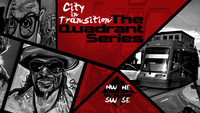 City in Transition: The Quadrant Series - Every city has its stories. This innovative on-demand digital production from Theater Alliance weaves together tales from across Washington, DC - sharing histories, experiences, and issues from within the District's four quadrants. Directed by Raymond O. Caldwell and written by Khadijah Z. Ali-Coleman, Avery Collins, Shalom Omo-Osagie, and Leslie Scott-Jones, CITY IN TRANSITION provides a dynamic account of our nation's capital from artists who call the city their home. click here
Merle's Shadow - Join us for a staged reading of a one-act play inspired by Merle Oberon. Performed by Deepti Gupta and Sarbani Hazra Directed by Emma Palzere-Rae Special thanks to our funder, CultureSECT Economic Recovery Fund of the Southeastern CT Cultural Coalition and Community Foundation of Eastern CT click here
1:00 PM
Restart Stages Juilliard NOW: Percussion Ensemble and Chamber Music - Lincoln Center for the Performing Arts- In this time of revival in New York City join us to cheer on the next generation of artists! click here
7:00 PM
Restart Stages Juilliard NOW: Dance, Composition, and Jazz - Lincoln Center for the Performing Arts- Juilliard Dance presents a new piece as part of their Choreographers and Composers project followed by a jam session with Juilliard Jazz. click here
7:30 PM
Nightly Met Opera Streams - Strauss's Der Rosenkavalier Starring Renée Fleming, Christine Schäfer, Susan Graham, Eric Cutler, Thomas Allen, and Kristinn Sigmundsson, conducted by Edo de Waart. Production by Nathaniel Merrill. From January 9, 2010. click here
8:00 PM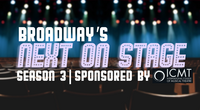 Broadway's Next On Stage: Season 3 - After two successful seasons of our virtual singing competition, we're back again by popular demand with the third season of our online musical theatre singing competition for student performers sponsored by The International College of Musical Theatre. This week, find out which high school students made the cut for the Top 15! click here
SPOTLIGHT ON PLAYS: WATCH ON THE RHINE - Lillian Hellman's Watch on the Rhine stars Academy award winner Ellen Burstyn, Alan Cox, Sasha Diamond, Alfred Enoch, Carla Gugino, Luca Padovan, Tony Award nominee Mary Beth Peil, Gabriella Pizzolo, Neel Sethi & Tony Award nominee Jeremy Shamos, directed by Sarna Lapine. Written and set during the rise of Hitler's Germany, Watch on the Rhine is a play about an American family, suddenly awakened to the danger threatening its liberty. Lillian Hellman's powerful drama won the 1941 New York Drama Critics Circle Award. click here
Migguel Anggelo: A First Look at English with an Accent - Vocalist, dancer, and interdisciplinary artist Migguel Anggelo and his longtime Musical Director and collaborator Jaime Lozano will premiere an online glimpse into the development of their ambitious new project, English with an Accenta??(EWaA). EWaA will ultimately take the tripartite form of a dance-theater live performance, a series of short online films and a musical album, but for this early and intimate show-and-tell, the artists will publicly premiere a fully-produced video presentation of the work, including several first drafts of the films and a number of final drafts of songs that were created during Anggelo's recent residency as a New York Presenters Consortium artist. The performance will feature Joel Mateo on drums and percussion. The story ofa??EWaAa??centers around a newly emigrated caterpillar in New York City, unsure of which direction his life is taking. Is he really a caterpillar, or just a lowly worm? Will he become the butterfly of his dreams? And what does it mean to become a butterfly in the first place? This work explores the promise of the American Dream through themes of freedom, safety and self-worth. Anggelo and Lozano will provide an insightful and engaging evening of the work in progress with a look under the hood at the music, visuals and artistic ingenuity devoted to building English with an Accent thus far. click here
8:30 PM
Gash Theatre Gets Ghosted - Gash Theatre Gets Ghosted is an immersive theatrical film set in an apartment that's been possessed - Poltergeist style - by the ghost of pop cultural masculinities. The GASH gals find themselves stuck, forced to encounter chit-chatting desk lamps, harmonising closet drawers, a TV that plays nothing but rom-coms, a werewolf singing classic rock, and waaaay too many Rick and Morty references. In this macho macho world, they grapple with romance, bisexuality, their fears of men, and how they'll connect with other people once they finally escape. CW: Sexual references, references to sexual violence, and flashing images. 16+. click here