Three Notable Authors Discuss 'Displacement' During Happy Hour In FiDi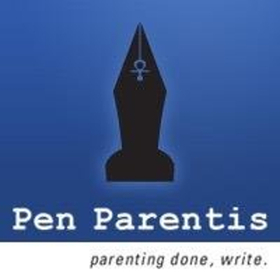 What does it mean to be displaced? How do the children of displaced persons feel about their national identity?
Sonja Curry Johnson is a political activist, English teacher, expert on identity politics, and author of upcoming novel Strike The Thick World Flat

Viktoria Peitchev grew up outside of Munich, Germany. Exile in Orbit is her first publication.

Sergio Troncoso is the author of The Last Tortilla and Other Stories, Crossing Borders: Personal Essays, and the novels The Nature of Truth and From This. His writing centers on immigration and the US-Mexico border.
In continued celebration of their Tenth Anniversary of Literary Salons in Lower Manhattan, Pen Parentis presents these three authors at their new location: the Hideout at Killarney Rose (80 Beaver Street) on Tuesday February 12th from 7pm to 9:30pm. The authors will all read on the theme of displacement. Q&A will follow, centering around work-life balance. All authors presented at Pen Parentis are also parents - the series aims to shatter the stereotype of what parents write by presenting the creative diversity of high quality work by professional writers who have kids.
Columbia MFA graduates, M. M. De Voe and Christina Chiu will moderate. Killarney Rose offers a full bar menu and happy hour pricing on drinks. There is no admission charge, though a voluntary $10 donation to Pen Parentis, the literary nonprofit that organizes these salons, is warmly appreciated.
The Pen Parentis mission is to provide resources to writers to help them stay on creative track after starting a family. The general public (21+ only) is encouraged to attend! The long-running reading series has recently won a Creative Engagement Grant from New York City and New York State, administered by the Lower Manhattan Cultural Council. You do not have to be a parent or a writer to enjoy these neighborhood-friendly book events. RSVP is recommended: penparentis.org/calendar
Transportation info: Take the 2/3/4/5/J/M to Wall Street. Salons take place in a private room on the second floor of the Killarney Rose (hidden entrance to the Hideout is on 80 Beaver Street, up a flight of stairs).