Theater Resources Unlimited Announces November Panel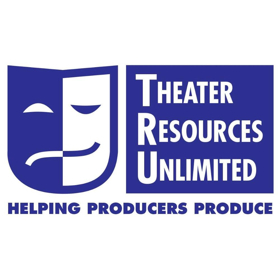 Theater Resources Unlimited (TRU) presents the November Panel:General Manager and Attorney, and the Early Development of New Work on Thursday, November 15, 2018 at 7:30pm (networking at 7pm) at The Actors' Temple, 339 West 47th Street, New York, NY 10036. This panel is free for TRU members;$12.50 for non-members in advance ($15 at door).Please reserve using the bright red reservation box at https://truonline.org/events/general-manager-and-attorney/ or e-mail TRUStaff1@gmail.com.

Speakers to include: Bob Brinkerhoff, associate general manager at KGM Theatrical; David Elliott, producer and general manager Perry Street Theatricals; Lee A.G. Feldshon, entertainment attorney; Ed Gaynes, producer, general manager, theater owner (The Actors Temple, St. Luke's Theatre); Eric Goldman, theatrical attorney.
If you have a serious plan for a new theater work in development, the first two people a producer or self-producer needs to have on board are a savvy general manager and an entertainment attorney. Just how early should you fill these roles? And who comes first? We'll define the responsibilities of each, and the dynamic between the producer and his two right hand people. Then we'll take a look at the usual steps of development for new works, and the agreements that need to be entered for each: table readings, stage readings, showcases and workshops. Plus the advantages and disadvantages of using a festival as a step in your project's development. Come with questions.
Doors open at 7:00pm for networking and refreshments, roundtable introductions of everyone in the room will start at 7:30pm - come prepared with your best half-minute summary of who you are, and what you need. Free for TRU members;$12.50 for non-members in advance ($15 at door). Please use the bright red reservation box at https://truonline.org/events/general-manager-and-attorney/, or email at least a day in advance toTRUStaff1@gmail.com.
BOB BRINKERHOFF has twenty years of experience in theatrical general management. He has worked on many Broadway and Off-Broadway productions, beginning with Fool Moon (Bill Irwin and David Shiner) in 1998. His management credits George Gershwin Alone, Salome (with Al Pacino and Marissa Tomei - St. Ann's Warehouse), Showtune (Jerry Herman), The Normal Heart (with Raul Esparza and Joanna Gleason), the IF/Then National Tour, Red Roses, Green Gold (featuring the music of Jerry Garcia & Robert Hunter) and many others. For twelve years, Bob worked for Wicked, where he served as contracts manager and also as the liaison between all of the domestic productions and also multiple international companies. He was central to organizing international productions in Korea, Mexico City and Brazil.
David Elliott a partner in Perry Street Theatricals, won a Tony Award for his first Broadway show, Vanya and Sonia and Masha and Spike, which also won Drama Desk, Drama League, Critics Circle, Outer Critics Circle awards. He produced the Broadway production of Dames at Sea. Previously: My Life Is a Musical (which he found in the TRU Voices series) at the Bay Street Theatre, and Bedlam Theater Company's Hamlet and St Joan at 45 Bleecker. In 2011 he produced the Lend Me A Tenor The Musical in London's West End, which was nominated for the coveted Olivier Award. In New York he has also produced Here Lies Jenny starring Bebe Neuwirth, as well as Obie winning productions of In The Continuum and An Oak Tree.
LEE A. G. FELDSHON has over 23 years of experience in entertainment and corporate law. He recently formed Feldshon Law PLLC to launch his private practice, after having partnered with David Schwartz in Feldshon & Schwartz, LLP for the last 10 years. He represents producers, co-producers, composers, bookwriters, lyricists, directors, and other creatives in the live theatrical industry. He has represented the New York Musical Theatre Festival since its 2004 founding. He was production counsel for the Broadway revival of Pump Boys & Dinettes and represented stars (including a Tony-award winning actor) in connection with the Tony-award winning Broadway musical The 25th Annual Putnam County Spelling Bee. He did legal work for Desperate Measures (2018 Drama Desk Award for original music and lyrics), Who's Your Baghdaddy, Money Talks, Bloody, Bloody, Jessica Fletcher, Liberty, Emojiland, Rooms, and other Off Broadway shows. He represents co-producers on the Broadway productions of Moulin Rouge, King Kong, and Chasing Rainbows. He negotiates screenplay option/purchase agreements and financing documents for film producers, and has worked as film production counsel for Good Girls Gone, Fly Away (SXSW Official Selection), and the documentary Darkon: An American Fantasy (2006 SXSW Audience Award). While Director of Legal Affairs and Business Development of the Radio City Entertainment division of Madison Square Garden, L.P., he worked on The Radio City Christmas Spectacular, A Christmas Carol, and Rockettes performances. As a Levine Plotkin & Menin associate, he worked on Rent (Broadway, touring), The Wild Party (Broadway), De La Guarda (Off Broadway), and other shows. He started his career as a corporate associate at White & Case. He received a B.A. from Columbia College in 1991 (magna cum laude, Rhodes Scholar State Finalist) and a J.D. from Columbia Law School in 1994 (Harlan Fiske Stone Scholar). Bar Admissions: New York.
Ed Gaynes As a theatre producer, Mr. Gaynes' Off-Broadway productions include the current hit Black Angels Over Tuskegee (6 years), the recent long-running productions of Zero Hour (Drama Desk Award), The Devil's Music: The Life and Blues of Bessie Smith (Drama Desk and Lortel nominations), Danny and Sylvia: The Danny Kaye Musical, The Rise of Dorothy Hale, The Big Voice: God or Merman?, Cougar The Musical, Picon Pie, Emily Mann's Annulla, Matty: An Evening with Christy Mathewson and Bein' With Behan, which was nominated for an Outer Critics Circle Award. He produced the West Coast premieres of Marry Me a Little and Starting Here, Starting Now and has been nominated for four Ovation Awards, Los Angeles' highest theatre honor. Mr. Gaynes also produced the National Tour of Gilligan's Island: The Musical, which played coast to coast. He currently operates two Off-Broadway theatres in New York City: St. Luke's Theatre and Actors Temple Theatre, as well as the Whitmore-Lindley Theatre Center, the Avery Schreiber Playhouse and the BrickHouse Theatre in Los Angeles. He has also produced throughout the country, with over forty productions in Los Angeles alone. He has also appeared as an actor in 13 Broadway and Off-Broadway shows including Best Foot Forward, in which he co-starred with Christopher Walken and Liza Minnelli and sang "Buckle Down, Winsocki" on the original cast album. This past year, Mr. Gaynes was presented with a "Legend of Off-Broadway" honor by the Off-Broadway Alliance at Sardi's in New York City.
ERIC GOLDMAN has more than 20 years of experience as an entertainment attorney. While Eric specializes in theater law matters, including project financing, Eric also practices in the film, television, music, music publishing and new media fields. As an artist's representative, Eric has worked on behalf of numerous award winners, including Tony-award winners Howell Binkley, Jason Robert Brown, Jerry Mitchell, Marc Shaiman and Scott Wittman and Academy Award winner Howard Shore. Eric also works as a producer's representative, including serving as production counsel to the Tony Award winning producers of Def Poetry Jam and several Tony Award winning producers. In addition to Broadway, Off-Broadway and Independent projects, Eric has worked for producers and artists in connection with productions seen around the world, including London, Sydney, Tokyo and China. Eric also regularly counsels not-for-profit theaters such as Northlight Theatre in Chicago and Blank Theatre in Los Angeles. In other media, Eric has represented American Idol vocal coach Debra Byrd in the negotiation of merchandising and master class seminar agreements, and has negotiated web site development, maintenance and rights acquisition agreements for Broadwayworld.com, the LEGO Bionicle's website and for Dick Morris' VOTE.COM web site

Theater Resources Unlimited(TRU) is the leading network for developing theater professionals, a twenty-six year old 501c3 nonprofit organization created to help producers produce, emerging theater companies to emerge healthily and all theater professionals to understand and navigate the business of the arts. Membership includes self-Producing Artists as well as career producers and theater companies.
TRU publishes an email community newsletter of services, goods and productions; presents the TRU VOICES Annual New Play Reading Series and Annual New Musicals Reading Series, two new works series in which TRU underwrites developmental readings to nurture new shows as well as new producers for theater; offers a Producer Development & Mentorship Program taught by prominent producers and general managers in New York Theater, and also presents Producer Boot Camp workshops to help aspirants develop business skills. TRU serves writers through a Writer-Producer Speed Date, a Practical Playwriting Workshop, How to Write a Musical That Works and a Director-Writer Communications Lab; programs for actors include the Annual Combined Audition.
Programs of Theater Resources Unlimited are supported in part by public funds awarded through the New York State Council on the Arts (NYSCA) with the support of Governor Andrew Cuomo and the New York State Legislature, as well as the Montage Foundation and the Leibowitz Greenway Foundation.
For more information about TRU membership and programs, visit www.truonline.org.