The Jewish Museum Appoints Claudia Gould As Director
The Board of Trustees of The Jewish Museum today announced that Claudia Gould has been named the institution's new Helen Goldsmith Menschel Director.
Ms. Gould is currently Daniel W. Dietrich, II Director of the Institute of Contemporary Art (ICA) at the University of Pennsylvania in Philadelphia. She will assume her post at The Jewish Museum in fall 2011, succeeding Joan Rosenbaum. As previously announced, Ms. Rosenbaum will retire from The Jewish Museum at the end of August 2011 upon concluding a 30-year tenure during which she transformed the institution into an international arts destination and positioned it for future growth and success.For more than a century, The Jewish Museum has illuminated the Jewish experience and demonstrated the power of art and Jewish culture through critically acclaimed exhibitions, related education programs, and a renowned collection of 26,000 objects that is among the three largest of its kind in the world and distinguished by its breadth and quality. Inspiring people of all religious and cultural backgrounds, the Museum is poised to enter a new phase and reach an ever broader and more diverse audience. Claudia Gould will lead The Jewish Museum into this next phase. In her decades as a museum and arts professional, she has been noted for her commitment to outstanding original programming and an expansive interdisciplinary approach to exhibitions, education, and public outreach. Under her guidance, the ICA in Philadelphia has tripled its exhibitions and staff, doubled its attendance, and is nearing the completion of a successful endowment campaign, all while presenting a far-reaching vision of contemporary culture in relationship to the larger sweep of history. The New York Times recently wrote of the ICA, "On a surprisingly regular basis, the Institute of Contemporary Art mounts exhibitions that make the contemporary art adventures of many larger museums look blinkered, timid and hidebound."Prior to joining the ICA, Ms. Gould served for six years as Executive Director of Artists Space, the landmark New York City alternative exhibition space and artist service organization dedicated to emerging artists in all mediums. Ms. Gould was the first Curator of Exhibitions at the Wexner Center for the Arts in Columbus, Ohio, presenting path-breaking exhibitions and programs of global scope. She has been an independent curator of numerous important and critically admired international art and
Culture Project
s. "The Board of The Jewish Museum is delighted to welcome Claudia Gould as the institution's new Director at such a pivotal moment in its history," said Robert A. Pruzan, Chairman of the Board and co-chair of the search committee that selected Ms. Gould. "We have been tremendously impressed by her achievements in the museum field, and by the level of intelligence, sensitivity, and flair with which she has led the institutions where she has served. Claudia's expertise in contemporary art and culture will bring great vitality to The Jewish Museum's mission to engage the public in enjoyment, understanding, and preservation of Jewish culture, and arts. As someone especially conversant in all the ways that museums reach and ignite interest of the public today, Claudia will help The Jewish Museum continue to engage our existing audience and speak to ever broader and more diverse new audiences, including younger generations of museumgoers.""I'm greatly looking forward to the opportunity to help take The Jewish Museum forward into the next phase of its history," said Ms. Gould. "I'm particularly excited to join an institution whose mission is to serve as a dynamic, accessible, and truly inclusive center of activity where visitors, artists, curators, writers, and educators all have equal access to superb
Permanent Collection
s and exhibitions, and an invitation to explore with us the compelling questions of Jewish identity." Established in 1904 when Judge Mayer Sulzberger donated 26 ceremonial objects to The Jewish Theological Seminary (JTS) as the core of a museum collection, The Jewish Museum today is devoted to preserving Jewish artistic heritage and advancing discussion concerning Jewish culture, ideas, and values in relation to the arts.Arnold Eisen, Chancellor of JTS, commented, "We value our strong relationship with the Museum and its mission to explore art and Jewish culture through an unparalleled collection and a dynamic, interdisciplinary program. My JTS colleagues and I look forward to working with Claudia Gould and her curatorial staff as they continue the Museum's proud tradition while exploring new directions and reaching new audiences."Joshua Nash, outgoing Board Chairman, continuing Trustee, and co-chairman of the Museum's search committee for the new Director, commented, "Joan Rosenbaum has served The Jewish Museum longer than any previous Director and has shaped the institution more than any other individual. We are profoundly grateful for her vision, skill, and dedication, and look forward with great enthusiasm to embarking upon a new phase in our history with Claudia Gould." About Claudia GouldClaudia Gould is a highly respected museum professional with three decades of experience in institutional management and curatorial practice. In her thirteen years at the helm of the ICA in Philadelphia, she dramatically expanded exhibitions and staff; grew and diversified the Board of Overseers; and tripled the institution's annual operating budget. Under her leadership, the ICA board and staff recently completed their second five-year, long-range strategic plan.Programmatically, Ms. Gould is known for a highly dynamic, interdisciplinary approach to contemporary culture, bringing performance, architecture, design, craft, writing, and other disciplines into dialogue with the visual arts. As evidenced by critical and community response, an award-winning exhibition program has flourished at ICA under her tenure, also producing innovative and scholarly publications. She has received wide attention for organizing pivotal first museum exhibitions for numerous artists who have gone on to achieve great stature internationally, including Lisa Yuskavage, Charles LeDray, Polly Apfelbaum, and such design visionaries as Rudi Gernreich, Hella Jongerius and Jurgen Bey, Hani and Karim Rashid, Peter Eisenman, Greg Lynn, and others. An important part of Ms. Gould's agenda is the building of institutional alliances among foremost museums. With her ICA staff, for example, she developed a major traveling exhibition initiative that includes the Seattle Art Museum, Yerba Buena Center for the Arts, Contemporary Arts Center Cincinnati, Aspen Art Museum, Museum of Contemporary Art Chicago, MOCA North Miami, the Walker Art Center, the Contemporary Jewish Museum in San Francisco, and The Jewish Museum in New York City.Ms. Gould also is admired for her particular expertise in connecting art museum activities to world academic scholarship. At the Wexner Center she helped conceive collaborative programs between the museum and different departments at Ohio State University, and at the ICA built a program of ongoing undergraduate seminars to engage the University of Pennsylvania's wider curriculum. She helped create the Whitney-Lauder Curatorial Fellowship - a yearlong curatorial position funded by University of Pennsylvania trustee
Leonard Lauder
in collaboration with the Whitney Museum of American Art's Independent Study Program- now in its tenth year. From 1994 to 1999, Ms. Gould was the Executive Director of Artists Space in New York. During her tenure, she turned the organization around both financially and programmatically, eliminating a deficit, establishing the institution's first endowment, and increasing the funding base while at the same time establishing grants to artists, establishing an Artists Space newspaper, developing new project spaces and co-editing a 350-page publication, 5000 Artists Return to Artists Space-25 Years.Ms. Gould has also served as Curator and Project Director for the Kawamata Project on Roosevelt Island in 1992 and the Music Box Project in 1994, and she spent three years as Curator of Exhibitions at the Wexner Center for the Arts at Ohio State University. She was also the Curator for a collaborative building project with artist Vito Acconci and architect Steven Holl at Storefront for Art and Architecture.Born and raised in Connecticut, Claudia Gould has a B.A. in Art History from Boston College and a Masters in Museum Studies from New York University.
About The Jewish Museum Widely admired for its exhibitions and collections that inspire people of all backgrounds, The Jewish Museum, with an annual operating budget of nearly $16 million, is one of the world's preeminent institutions devoted to exploring the intersection of art and Jewish culture from ancient to modern times. The Jewish Museum was established in 1904, when Judge Mayer Sulzberger donated 26 ceremonial objects to The Jewish Theological Seminary of America as the core of a museum collection. Today, the Museum maintains a collection of 26,000 objects - paintings, sculpture, works on paper, photographs, archaeological artifacts, ceremonial objects, and broadcast media. Located at 1109 Fifth Avenue at 92nd Street, New York City, the institution organizes a diverse schedule of internationally acclaimed and award-winning temporary exhibitions as well as broad-based programs for families, adults, and school groups.Museum hours are Saturday, Sunday, Monday, and Tuesday, 11am to 5:45pm; Thursday, 11am to 8pm; and Friday, 11am to 4pm. Museum admission is $12.00 for adults, $10.00 for senior citizens, $7.50 for students, free for children under 12 and Jewish Museum members. Admission is free on Saturdays. For information on The Jewish Museum, the public may call 212.423.3200 or visit the website at
http://www.thejewishmuseum.org
. Upcoming fall exhibitions include: The Snowy Day and the Art of
Ezra Jack Keats
on the award-winning author and illustrator(September 9, 2011 - January 29, 2012) and an important photography show, The Radical Camera: New York's Photo League, 1936 - 1951 (November 4, 2011 - March 25, 2012).

Related Stories
More Hot Stories For You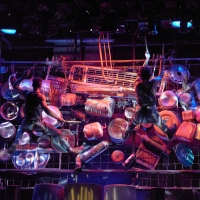 STOMP Will Close in New York City Next Month After Nearly 29 Years

December 6, 2022

The award-winning percussion, rhythm and comedy sensation, STOMP will end its (almost) 29-year run on January 8, 2023. STOMP's North American and European tours will continue to run.
---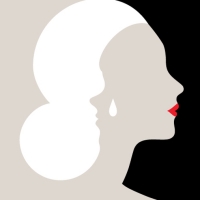 EVITA Revival Will Be Produced at A.R.T. in May 2023

December 6, 2022

A new revival of Andrew Lloyd Webber and Tim Rice's rock opera Evita is headed to the American Repertory Theater (A.R.T.) at Harvard University in May 2023, led by Terrie and Bradley Bloom Artistic Director Diane Paulus and Executive Director Kelvin Dinkins, Jr. The A.R.T., in association with Shakespeare Theatre Company, will produce Evita May 14 - July 16, 2023 at the Loeb Drama Center in Harvard Square.
---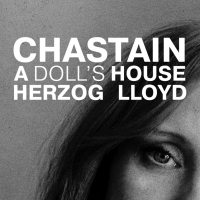 Tickets On Sale Now For A DOLL'S HOUSE Starring Jessica Chastain

December 6, 2022

Tickets for the upcoming Broadway revival of A Doll's House, starring Academy Award winner Jessica Chastain, are now on sale to the general public.
---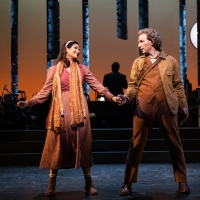 INTO THE WOODS Will Bring Broadway Cast to Cities Across America

December 6, 2022

The Broadway revival of James Lapine and Stephen Sondheim's Into the Woods, which concludes its engagement at the St. James Theatre on January 8, play engagements in select cities across the United States. Learn more about the cast, where the show will be, how to get tickets, and more!
---
VIDEO: Lea Michele Sings 'I'm the Greatest Star' From FUNNY GIRL and Shares She's Heard From Barbra Streisand

December 6, 2022

Lea Michele performed 'I'm the Greatest Star' from Funny Girl on Late Night With Seth Meyers on Monday, December 5. The episode aired from 12:35-1:35 a.m. ET on NBC is available to stream today on Peacock.
---