Click Here for More Articles on Tails of Broadway
Tails of Broadway: Tony Nominee Patrick Page Poses with Georgie!
After a long week of treading the boards, what better way for performers to unwind than with the affection of a furry friend? In BroadwayWorld's Tails of Broadway, photographer Jessica Fallon Gordon is capturing priceless moments between Broadway's brightest stars and their pets.
In this edition, meet Hadestown star Patrick Page's pint-sized pooch, Georgie!
---
Pet's name: Georgie
Origin of name: She insisted.
Breed: Maltese
How long have you owned: 5.5 years
Adoption story: One of Paige's mother's close friend's dogs had a litter. We had lost our previous Maltese, Sophie, the year before. It was a little too soon and Paige was not quite ready to adopt again, but she knew how much I wanted a new little girl so she secretly arranged to drive to Pittsburgh and brought home Georgie to surprise me.
Favorite thing to do with your pet: Snuggle and sleep in the bed.
The naughtiest thing your pet has done: She ate my contract for Hadestown. Seriously.
What would your pet's catch-phrase be: "I am not an animal! I am a human being!"-with credit to John Merrick.
Fun Facts: Georgie refuses to walk on a leash. Multiple trainers have said they can change this, only to be defeated by the 6 pound champion. She will walk, heel, sit, stay. But not on a leash. See quote above.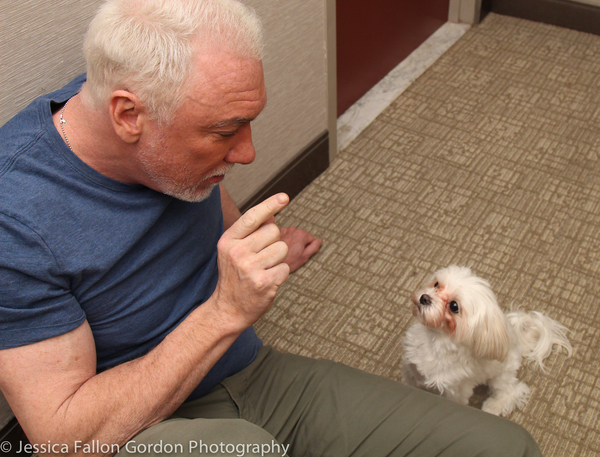 Patrick Page and Georgie

Georgie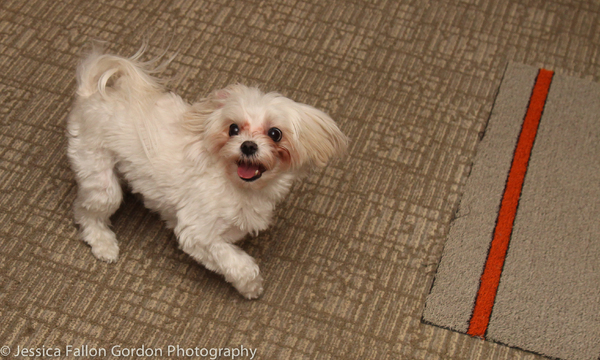 Georgie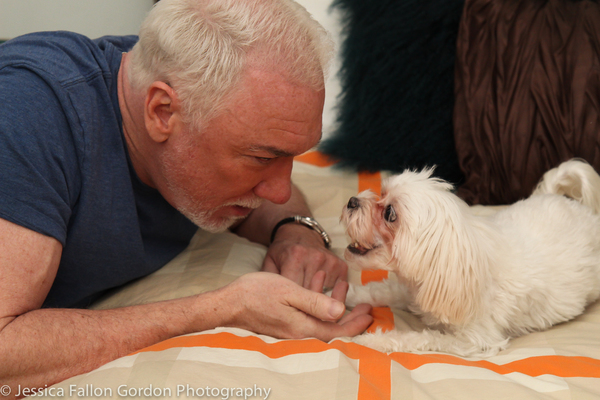 Patrick Page and Georgie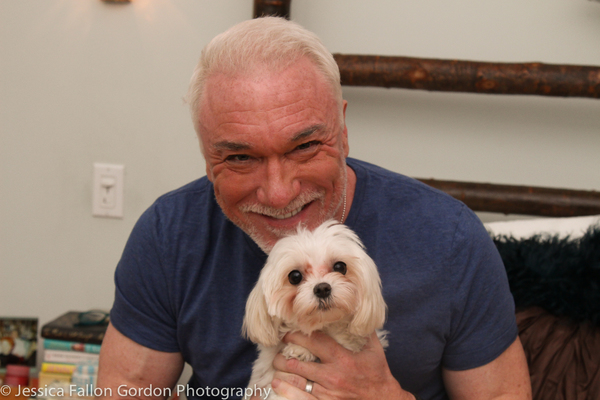 Patrick Page and Georgie

Georgie

Paige Davis, Patrick Page and Georgie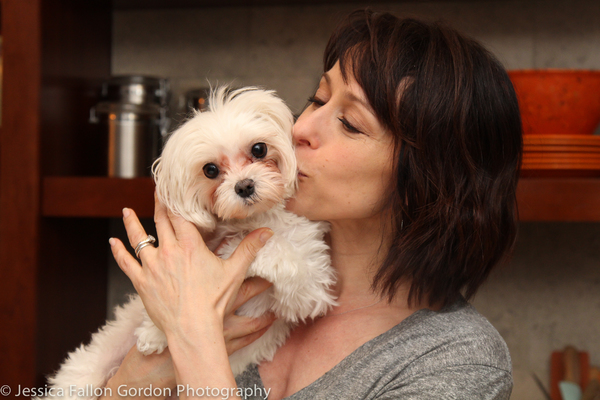 Paige Davis and Georgie

Georgie

Patrick Page and Georgie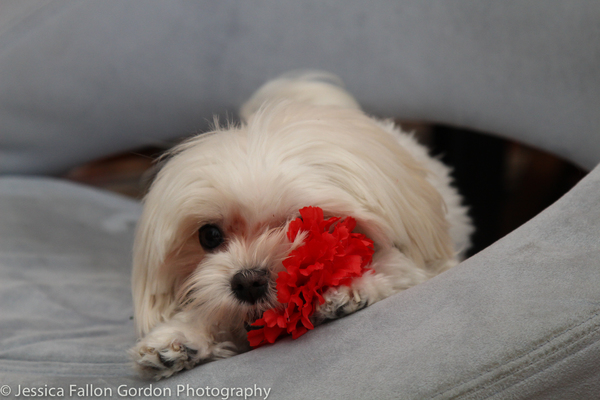 Georgie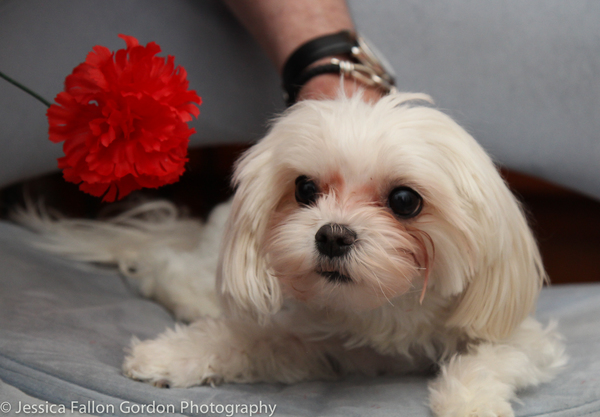 Georgie

Georgie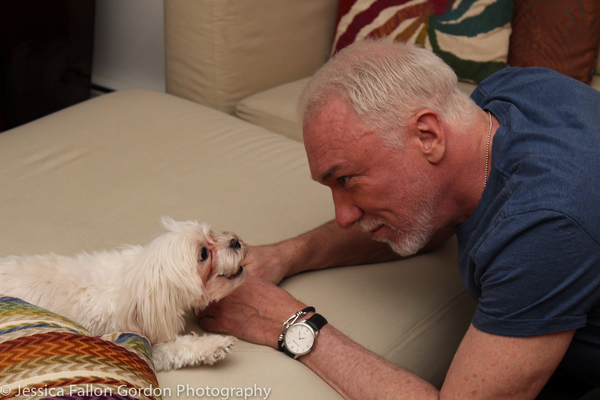 Patrick Page and Georgie