THE TENTH PLANET: Planet Connections Turns 10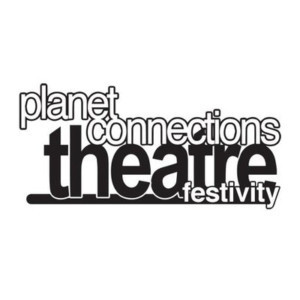 This summer, Planet Connections Theatre Festivity (PCTF), the brainchild of arts professional Glory Kadigan, turns 10 years old. In that decade, PCTF has successfully changed the landscape of the theatre festival and all of New York independent theatre. The multi-award-winning theatre festival will celebrate in a big way by premiering more than 50 timely and topical plays and musicals written by the next generation of playwrights. Each play contains a powerful message serving as a parable of various world themes.
Premiering more than 50 original plays & musicals The Tenth Planet: Planet Connections Theatre Festivity will run from July 9 through August 5, 2018 at The Clemente, 107 Suffolk Street, NYC. www.planetconnections.org
A defining facet of PCTF is its truly tangible connection to the world. Each artist within each season uses their work to shed light on causes that matter and inspire audiences to get involved. PCTF's artists raise awareness - and funds - for a charity of their own selection. Furthering its message, PCTF is the country's first eco-friendly arts festivity, providing green marketing and promotional materials and supporting sustainable design production practices.
"What I love most about Planet Connections is its focus on bringing individual artists together and connecting them as a community," says Shaun Peknic, the new producing artistic director of Planet Connections Theatre Festivity. "This community continues to grow and evolve together each year. We teach each other how to make art that is more vulnerable and honest. We inspire each other to help make the world a better place to live. This year, we focused on curating a season with a diversity of storytelling styles and perspectives. We have artists presenting work who hail from all across America, including Denver, Los Angeles, New Orleans, Providence and New York City; and from all over the planet, including Japan, Yugoslavia, Russia, Peru, France, Belarus, & Haiti."
The relationships formed during the festivity allow artists to find new audiences and forge new partnerships, turning PCTF artists into leaders and inspirations within the industry. The "connection" in Planet Connections is 10 times as strong this year as the festivity will work to celebrate and amplify the messages of many of the artists who have come through PCTF's doors over the years. Since its inception, Planet Connections has presented more than 300 Full Theater Productions, more than 100 Staged Readings, and has made a difference to more than 400 charities.
PCTF is thrilled to welcome back Jose Rivera and Erik Ehn this year as headliners in the reading series.
PCTF's full lineup for the 2018 Planet Connections Theatre Festivity includes: PRODUCTIONS
4 $tages by Anthony J. Piccione
The 11th DIMENSION by Roi Escudero
A Hand Across the Bridge by Jonathan G. Galvez
A Man's Man by Mark Jason Williams
Arabella by Jamie Semel
The Art of Acting: A Master Class with Fozzie Bear by Larry Phillips
Birthday Boy by Brett Roelofs and Jack Donahue
Blood / Sugar by Diana Wyenn and Guy Zimmerman
Broken Pieces by Mateo Moreno
The Brutes by Casey Wimpee; produced by spit&vigor
BT: Master of Return by Elyssa Nicole Trust
Busting Ghosts by Peggy Howard Chane
Dead Brains by Erik Champney; produced by Pixie Theory & Jim Kierstead
Éléphant by Eva MeiLing Pollitt; produced by Rising Sun Performance Company
Girl Inside the Mirror by Nicoletta Mandriotti
Happy If Happy When: A Family Musical by Kimerer L. LaMothe
The Headhunter by Mark Borkowski
The Hunting Season by Magaly Colimon
The Inside of His Severed Head by Lenny Schwartz & Duncan Pflaster
Man Frog and Other People by Brothers Grimm, adapted by Necessary I.T.E.M.S.
The Nuclear Plays by Anthony P. Pennino
Pregnant Pause by Kathleen Jones
Raft of the Medusa by Joe Pintauro; produced by Barefoot Theatre Company
Ruby by Susan Gross
Rusalka by Erika Phoebus
SHINKA by Yoshiko Usami
The Sundogs by Robert Gelberg
Surfacing by Mike Poblete
Tales with Teeth: Nylon's Nigro Nightmares by Don Nigro; produced By Nylon Fusion Theatre Company
This Stretch of Montpelier by Kelley Nicole Girod
Two Sides by Alexandra Siladi
Umbilical by Michael Landes
When I Recall Her by Éamon Boylan & Company (Devised)
WYSIWYG the Musical by April Alsup & Evan Duggan
The Year of the Solar Eclipse by Aileen Kyoko
You Hold a Pole Everyday by Laura Sisskin Fernandez
READINGS
DEHAAN or What the Butler Didn't See by Roderic Wachovsky
Demafelis by Erik Ehn
Eulogy Turnstile by Barry Lee Sheppard
Group Therapy by Janelle Lawrence
The Imperfect Love Song of Delilah and Venezio by Jose Rivera
The Irish Goodbye by Allan Staples
The Island of No Time (A Timeless Tale) by Kristen Lowman
Last Will and Testament by Jennifer Houlton
The Listening Room by Michaela Jeffrey
The Handmaid's Dianetics by Joyce Miller
ray gun say0nara by Steven Mark Tenney
Sal and Dean by Paul DeSena
She Started It by Jerry Polner
Stars Out of Balance by Lynda Crawford
Related Articles
More Hot Stories For You