Latest News on Erik Ehn
Erik Ehn News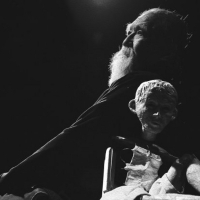 A FEW DEEP BREATHS Comes to La MaMa This Week
by Stephi Wild - May 17, 2022
Each of the writers worked independently to generate dialogue and/or actions for two performers, one playing a 7-year-old and the other a 77-year-old. The non-linear tale that emerges is developed in collaboration with creative technologists, embodied by performance artist Agosto Machado and a puppet by Tom Lee, performed by Leah Ogawa and Maria Camia, and will explore interactivity and connection with the online audience.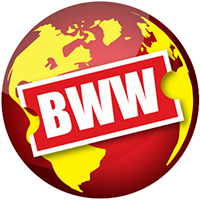 Wet Ink Ensemble Premieres Works By Katherine Young, Rick Burkhardt, Mariel Roberts, Peter Evans, and Eric Wubbels
by Stephi Wild - Mar 8, 2022
The program features a new work by 2021-22 Artist-in-Residence Katherine Young, We are all lichens for bass flute, tenor saxophone, violin, cello, feedback piano, drum kit, and live electronics, in which improvisation permeates the piece as musicians improvise extended passages based on carefully workshopped materials.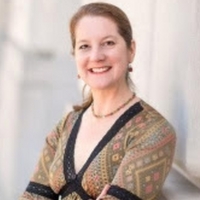 Composer Lisa Bielawa To Have Major Premieres In DC, New York and Cambridge This March And April
by A.A. Cristi - Mar 7, 2022
Composer, producer, vocalist and Rome Prize-winner Lisa Bielawa will have three major new works  premiered in Washington, DC (Washington National Cathedral, March 13), New York (Carnegie Hall, March 25), and the Boston area (First Cambridge Church, April 2), performed by the Cathedral Choral Society and Orchestra, American Composers Orchestra (ACO), and the Radcliffe Choral Society with the Boston Modern Orchestra Project (BMOP), respectively.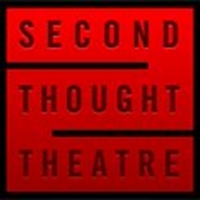 Second Thought Theatre Announces New Play and Cast of SWEETPEA by Playwright Janielle Kastner
by Chloe Rabinowitz - Oct 22, 2021
Second Thought Theatre has announced their full production of Sweetpea. As the closing production of the 2021 season, Sweetpea will serve as the theatre's first in-person production in 18 months.
La MaMa Will Conclude 59th Season With A FEW DEEP BREATHS
by Stephi Wild - Jun 10, 2021
For the final online experiment in La MaMa's 59th season, seven writers (Erik Ehn, Huntrezz Janos, Adrienne Kennedy, Haruna Lee, Chuck Mee, Robert Patrick, and Christopher Rivas), two performers, and an online audience come together for A FEW DEEP BREATHS, premiering Friday, June 25 at 8pm ET.
Shauna Davis, Sasha Velour, Federico Restrepo, Taylor Mac and More Join La MaMa's June Programming
by Chloe Rabinowitz - Jun 4, 2021
La MaMa has announced programming for June 2021, which includes the previously announced La MaMa Loves Cabaret with host Sasha Velour; Lottie Platchett Took a Hatchett, written and directed by Justin Elizabeth Sayre; La MaMa Kids: Nostalgia, A Toy Theatre Presentation, and more.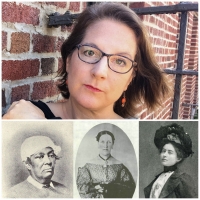 Lisa Bielawa's CENTURIES IN THE HOURS Presented Online By Kaufman Music Center
by A.A. Cristi - May 5, 2021
Composer and producer Lisa Bielawa, in collaboration with student vocalists and instrumentalists from Kaufman Music Center's Special Music School High School, will give an exclusive work-in-progress online performance of Bielawa's new opera, Centuries in the Hours, presented by Kaufman Music Center.
Composer Lisa Bielawa Launches BFH Radio 'Ä" Broadcast from Here
by A.A. Cristi - Mar 22, 2021
Composer and producer Lisa Bielawa has launched BFH Radio 'Äď Broadcast from Here, a continuous and evolving soundscape incorporating words, voices, and found audio from participants all over the world, one year after many communities went into pandemic lockdown.
UNM Department Of Theatre And Dance Announces FALL: A New Play By Erik Ehn
by A.A. Cristi - Mar 3, 2021
The University of New Mexico Department of Theatre and Dance has announced FALL, a new play by Erik Ehn available for online streaming beginning Saturday, March 6, 2021 at 7:30pm.
Virtual Theatre Today: Tuesday, February 16- with Patrick Page, Robert Cuccioli and More!
by Nicole Rosky - Feb 16, 2021
Today (February 16) in live streaming: Laura Osnes sings with Seth Rudetsky, Josh Groban in concert, and more!
Erik Ehn Frequently Asked Questions
How many shows has Erik Ehn written?
Erik Ehn has written 1 shows including My Life as a Fairy Tale (Libretto).