Click Here to Visit the College Center

Blogs are the opinions of the authors and do not necessarily reflect the opinions of BroadwayWorld. BroadwayWorld believes in providing a platform for open and constructive conversation.

Student Blog: Off-Broadway is Open!
Performing Now NYC, a TKTS style booth for Off-Broadway shows and other live performances, reminds audiences that smaller theaters are open for business!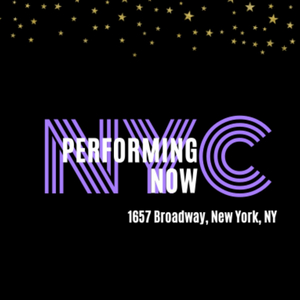 Many people seem to be under the impression that, because Broadway is still mostly closed, all live entertainment in NYC is closed. However, that is not true, and something historic is happening in order to let people know!
Performing Now NYC is a TKTS style ticket booth where people can buy day-of tickets to several live performances in NYC! It's located in the I Love NYC gift shop on 51st and Broadway. This is a historic happening because it's one of the first and only times in history that Off-Broadway theaters, along with gift shops and the Off-Broadway alliance, have collaborated on a project!
It all began when Catherine Russell, manager of The Theater Center, realized that no one was coming to see the open live performances available in the city because they assumed everything was still closed. The Theater Center reopened in April, and several other smaller theaters soon followed suit. The theaters have COVID regulations in place and are open for business, but it seemed like it was a secret. So Russell came up with the idea of a TKTS-style booth, but specifically for Off-Broadway and other open entertainment in NYC.
Once she came up with the idea and talked to TKTS, Performing Now NYC opened for the summer, until Broadway (and TKTS) reopens in the fall! Then the Performing Now NYC team got to work reaching out to other theaters. As of right now, Performing Now NYC has twelve shows on their website, but it is possible that more could be added, as more theaters find out about the initiative. Among the current shows offered are: Perfect Crime (The Theater Center), The Office! A Musical Parody (The Theater Center), Drunk Shakespeare, Friends! The Musical Parody (The Theater Center), The Housewives of Secaucus (The Actors' Temple), Mandela (The Actors' Temple), and so many more!
Not to mention, the whole thing is for a good cause! Whatever profits are made from Performing Now NYC will go to the Actors Fund, which is a charity that supports theatre workers! Performing Now NYC is also intended to support and uplift smaller theaters that are often overlooked when Broadway is open. Several of these theaters are struggling right now because of the pandemic, and Performing Now NYC wants to help them get back on their feet.
A lot of people often overlook Off-Broadway and smaller theaters because they don't know much about them and the quality of work found at these theaters, but those people are missing out. Smaller theaters are often where you can find more experimental and different shows, compared to commercial Broadway theatre! All kinds of theatre are cool, but Off-Broadway is where a lot of the cutting edge work takes place. Also, let us not forget that many Broadway shows start at smaller theaters before they head to Broadway!

If you're in NYC, and you want to enjoy a COVID-safe welcome back to the theater, stop by Performing Now NYC, or check out the instagram @performingnownyc, or the website https://www.performingnownyc.com/.