Click Here to Visit the College Center

Blogs are the opinions of the authors and do not necessarily reflect the opinions of BroadwayWorld. BroadwayWorld believes in providing a platform for open and constructive conversation.

Student Blog: More Than Just A Screen
How dance transitioned from the studio to the virtual world.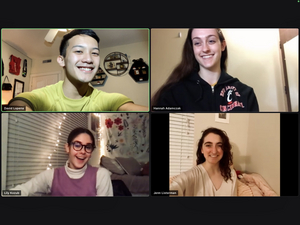 It's been about a year since the pandemic began and this anniversary makes me think of how much the world has evolved and adapted in just one year. I mean, people always say that many things can happen in a year, but because of the current state of the pandemic there has been this "new normal" that we've all had to adapt to.
As I reflect upon this past year, something that strikes me the most is how in the span of 12 months we've transitioned everything to the virtual world. As a performing artist, the virtual world is something that we are not used to. We live in the studio and thrive on a stage, but recently that all has changed. This week I got a chance to have a conversation with some CCM Dance students and talk about how we bring a three dimensional art form such as ballet to the two dimensional screen.
Sophomore, Hannah Adamczak said that in the beginning of quarantine, taking ballet class on zoom was very difficult. "Dancing on zoom made me feel trapped and apart from that the sense of community was gone". Lily Kozub, another sophomore dance major added that "in class we feed off of each others energy and connect with one another. In a group of twenty dancers we dance as one, giving it a company feel". But because of the current situation, both feel like the only thing that they had left to save them was their artistry. Hannah, Lily, and myself included thought that in challenging times like these are when artists dig deep into their artistry and explore more of what it means to be a dancer/performer.
Dance like many art forms requires so much attention to physical detail and awareness, but how can you focus on such when you're trying to adjust to learning on a thirteen inch MacBook in the corner of your living room?
We think the answer is you learn as you go. Freshman Jennifer Listerman believes that "though this isn't anyones first choice, we are still allowed to dance. CCM continued to make sure that we were still able to take classes and improve our technique even if its taking class on a screen". And I think that's where we as performers realize how lucky we are that though the world maybe shut down. We find different ways to keep our art forms alive whether it's individually or in a virtual community. And though we do not have a physical community among us during these times. We create a whole new one through the virtual world.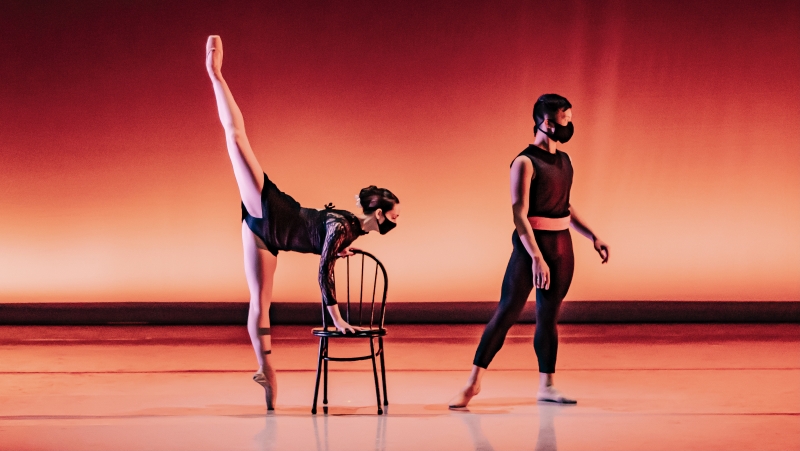 "If there's one thing that we can get out of the virtual world its accessibility," says Lily "Though not everyone has the resources to access these things, it's still a way to put dance out there". I mean one great example of this is instagram live ballet classes. New York City Ballet Principal Dancer, Tiler Peck has been teaching free virtual ballet classes everyday at 1:00pm EST for the past year. Because of that many people who want to take a ballet class, but have no studio or teacher to go could and those who have always wanted to learn the opportunity to do so.
"Though this past year has presented many challenges, we have it to thank for giving dance a new perspective and a new platform," says Jennifer. It may have taken some time to adjust and a lot of understanding to get to where we are now, but because of it we were still able to bring dance out there. Whether it's a class, new choreography, a show, or just for the heck of it, the virtual world still allows artist to share and do what we do, making it more than just a screen...