Click Here to Visit the College Center

Blogs are the opinions of the authors and do not necessarily reflect the opinions of BroadwayWorld. BroadwayWorld believes in providing a platform for open and constructive conversation.

Student Blog: Looking at College Theatre: Post-Pandemic
Let's take our tech-knowledge to the new era of theatre.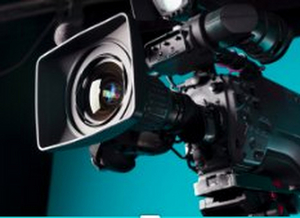 It's officially been a year since the world shut down, and theatre with it. Since then, we've adapted to the new circumstances and in many ways have continued to thrive artistically however we can. From what I've seen, much of the initial fear has begun to subside as vaccinations become more and more available. Because of all of this, college life experienced some major shifts. If you're a high school senior worrying about what college theatre will look like in the fall, I thought I'd share some ways that my college (Millikin University) has overcome some of those obstacles.
Zoom shows have become an art form, and I saw this firsthand when I was on the crew for a zoom-version of She Kills Monsters by Qui Nguyen. The show included graphics and animations drawn specifically for online use, as well as original music and sound effects. The actors were instructed to change their "zoom backgrounds" to match the setting of each scene, and each performance was completed with little-to-no technical difficulties.
Live-streamed and pre-recorded shows are also becoming much more regular; I myself was in a cabaret that was filmed and then presented online. The advantage of filming or streaming a production is in the ability to use the original, physical set. In most cases, as I've seen, this method is preferred. It allows the actors and creative team to proceed with production as they would pre-covid, and gives the actors some screen-acting practice.
Socially-distanced, in-person performances are common too; my school is currently in rehearsal for a production of Pete(HER) Pan that will premiere this way. Our (shiny new) theatre building luckily has a few outdoor performance spaces to allow for this, and this show will be done on the building's main outdoor patio.
All three types of production have been executed successfully - and it makes me hopeful for theatre's future. We were able to thrive despite the challenges of this year, and in that time created new platforms for our art. I am confident we'll take what we've learned and continue to use it in our work. Our overall technological expertise has grown an incredible amount, and we've proven that we can take an obstacle (performing over zoom/online) and make it an opportunity. So keep creating! (And get vaccinated if you're eligible!)