Stage & Screen Vet Bobby Cannavale to Return for NBC's WILL & GRACE Reboot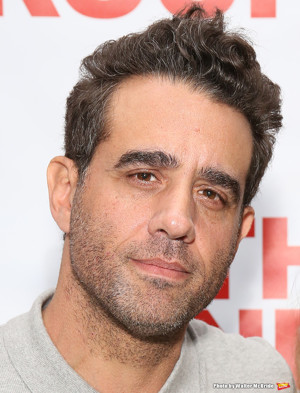 According to Entertainment Weekly, stage and screen star Bobby Cannavale (Broadway's THE BIG KNIFE, THE MOTHERF**K WITH THE HAT) will reprise his role as "Vince D'Angelo, easily distracted cop and ex-boyfriend of Will" in the highly anticipated NBC revival of WILL & GRACE.
Cannavale's Emmy-winning, guest-starring role as 'Vince' began in the series' sixth season. Vince and Will (Eric McCormack) had broken up before a flashforward in the Season 8 finale revealed the two had reunited, gotten married, and had a son.
No word on how this will impact the reboot, as series co-creator and executive producer Max Mutchnick recently revealed that the new episodes will re-write history and erase most of what viewers witnessed in the 2006 finale.
In the series ender, it was revealed that Grace (Debra Messing) had married Leo (Harry Connick Jr.). The couple had a college-bound daughter Leila who just happened to be the same age as Will (Eric McCormack) and Vince's (Bobby Cannavale) son Ben. In addition, the long-time BFF's had not spoken to each other in two decades, a fact that did not sit well with fans of the show.
Harry Connick Jr. (Broadway's PAJAMA GAME, ON A CLEAR DAY) will also reprise his role as Grace's ex, 'Leo.'
WILL & GRACE returns to NBC on Thursday, Sept. 28 at 9/8c.
Photo Credit: Walter McBride

Related Articles