Sean Hayes, Cheyenne Jackson, Colman Domingo to Perform AN ACT OF GOD for Audible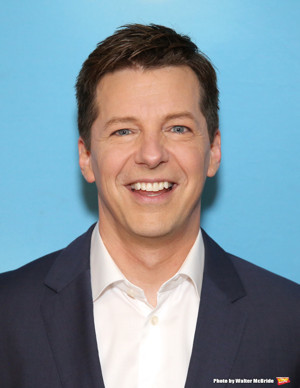 Audible, the world's largest producer and provider of downloadable audiobooks and other spoken-word entertainment today announced that it will release the Broadway hit An Act of God in audio, starring Sean Hayes (Will and Grace) and also featuring Cheyenne Jackson and Colman Domingo.
Bringing David Javerbaum's critically acclaimed play to listeners across the world, Audible's An Act of God will be released on June 4th, allowing global audiences to first experience the celebrated production that has run live on Broadway and in various locations throughout the United States, and providing those who were fortunate enough to see the show in person with the opportunity to relive and share that experience over and over again.
Starring Sean Hayes, who reprises the role he embodied live at the SHN Golden Gate Theatre in San Francisco, the CTG/Ahmanson Theatre in Los Angeles, and the Booth Theatre on Broadway, and the audio will be available exclusively from Audible at www.audible.com/actofgod.
In An Act of God, THE ONE with the first and last word on everything has finally arrived to set the record straight. After many millennia, and in just 90 minutes, God (assisted by his devoted angels) answers some of the deepest questions that have plagued mankind since creation.
Award-winning and critically acclaimed Audible performances of captivating stage productions starring Billy Crudup, Judith Light, John Lithgow, Carey Mulligan, Aasif Mandvi and others are available for download at www.audible.com/theater.
Related Articles