Sammy Williams, Tony Winning A CHORUS LINE Star Dies at 69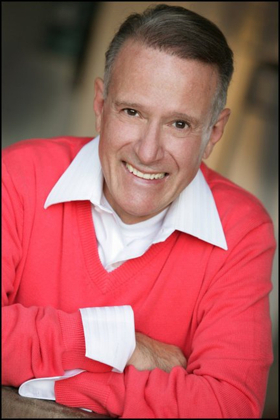 BroadwayWorld is sad to report that Sammy Williams, best known for his Tony Award winning performance as Paul San Marco in the original production of A Chorus Line, has passed away early this morning at 69. As Paul San Marco, Mr. Williams was also awarded the prestigious Obie Award and was given a Special Theatre World Award for his contribution to that production.
Born in Trenton, New Jersey, Mr. Williams took the infamous "Trenton Makes The World Takes" slogan to heart. His 40 year career took him from the lights of Broadway, in such shows as The Happy Time, Applause, and SeeSaw, through Europe, Hollywood, and back to the Great White Way.
After a ten year hiatus, Mr. Williams returned to the stage in 1998 creating new roles in shows such as Too Old For The Chorus, Like An Old Song, and Doing Judy, a hilarious whodunit murder mystery in which he portrayed a would be Judy Garland female impersonator.
Wearing a dress, heels, and false eyelashes lead him back to the awards podium garnishing a Robbie Award as Best Featured Actor in a Comedy. Recently Mr. Williams was seen in the Actors Workout Studio production of The Bench in which he created the very tender role of Albert in The Caretaker! Rave notices were given for his lead performance as Terry in the musical comedy All This and Heaven Too. His one man show "And the Winner Is" played through out the Los Angeles area and major cities across the US.