Click Here for More Articles on Spamalot Movie
SPAMALOT to Venture to the Big Screen; Casey Nicholaw to Direct!
.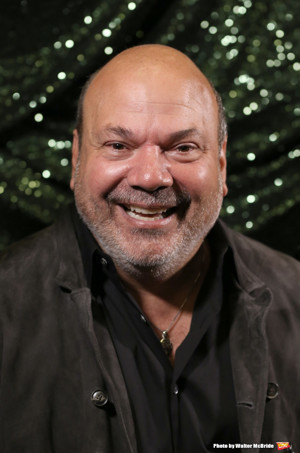 According to Deadline, Fox is working on an upcoming screen adaptation of the Tony Award-winning hit musical, Spamalot.
Monty Python alum Eric Idle will be penning the screenplay with Tony Award-winning Broadway director and original Broadway Spamalot choreographer Casey Nicholaw attached to direct.
Produced by Idle, the film is set to begin casting soon and is expected to begin shooting in spring of 2019.
Nicholaw's latest Broadway outing, Mean Girls, received an astounding 12 Tony Award nominations this week, including two nominations for Nicholaw's direction and choreography.
Additionally, Casey Nicholaw is also currently represented on Broadway as director and choreographer of Disney's Aladdin, as well as co-director and choreographer of The Book of Mormon. Other Broadway credits as director and choreographer include Tuck Everlasting, Something Rotten, Elf: The Musical; The Drowsy Chaperone; and Monty Python's Spamalot directed by Mike Nichols.
Lovingly "ripped-off" from the internationally famous comedy team's most popular motion picture, Monty Python and the Holy Grail, Monty Python's SPAMALOT is the winner of three 2005 Tony Awards including Best Musical and Best Director (Mike Nichols), as well as the Drama Desk and Outer Critics Circle awards for Best Musical. The original cast recording of Monty Python's SPAMALOT won the 2006 Grammy Award for Best Musical Show Album.
Dancing divas, a legless knight, flatulent Frenchmen and killer rabbits combine in this epic story of King Arthur and his Round Table Knights on their pursuit of the Holy Grail. The quest leads the troupe to a French castle, into the dangerous clutches of the Black Knight, to a rendezvous with the knights that say knee, and into an intimate liaison with the Lady of the Lake.
Spamalot is packed with silly songs to match the action, SPAMALOT features original songs such as "I Am Not Dead Yet," "The Song that Goes Like This," and "The Diva's Lament (Whatever Happened to My Part)."