LITTLE SHOP OF HORRORS Reboot In the Works at Warner Bros; Josh Gad & Rebel Wilson to Star?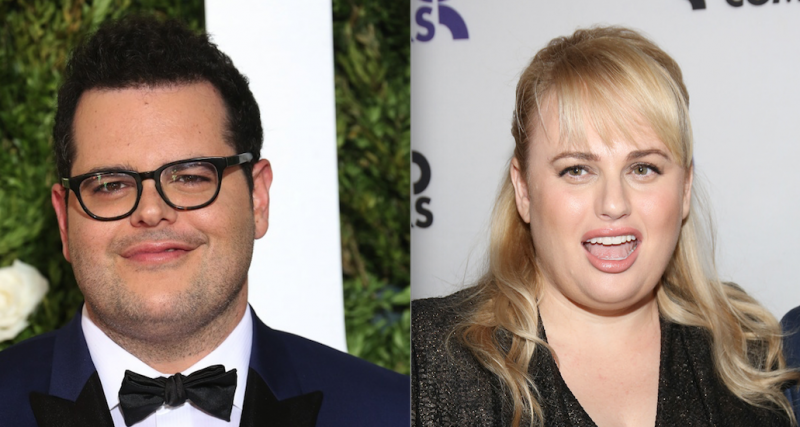 Last year, Deadline confirmed reports that Warner Bros' Studio is planning a movie remake of LITTLE SHOP OF HORRORS, to be directed by RIVERDALE showrunner Greg Berlanti and penned by Matthew Robinson.
According to the site, the latest incarnation of the story will be an updated musical version of the 1986 Frank Oz rock musical horror comedy which starred Rick Moranis, Ellen Greene, Vincent Gardenia, Steve Martin, and Levi Stubbs. That film was based on Roger Corman's 1960 black comedy, starring Jonathan Haze, Jackie Joseph, Mel Welles, and Dick Miller.
Today,
a new report
suggests that Warner Bros is hoping PITCH PERFECT's
REBEL
Wilson and Tony nominee Josh Gad (BOOK OF MORMON, BEAUTY AND THE BEAST) will sign on to star in the lead roles of Audrey and Seymour. While neither actor has yet committed to the project, signs appear to point in the direction that the duo are the studio's top candidates for the roles. What do you think of the possible casting?
The horror comedy rock musical LITTLE SHOP OF HORRORS, by composer Alan Menken and writer Howard Ashman, tells the story of a hapless florist shop worker who raises a plant that feeds on human blood and flesh. The musical is based on the low-budget 1960 black comedy film The Little Shop of Horrors. The music, composed by Menken in the style of early 1960s rock and roll, doo-wop and early Motown, includes several well-known tunes, including the title song, "Skid Row (Downtown)", "Somewhere That's Green", and "Suddenly, Seymour".
The musical premiered Off-Off-Broadway in 1982 before moving to the Orpheum Theatre Off-Broadway, where it had a five-year run. It later received numerous productions in the U.S. and abroad, and a subsequent Broadway production. The musical was also made into a 1986 film of the same name, directed by Frank Oz.
Photo Credit: Walter McBride / WM Photos
Featured BroadwayWorld Events
Check out these concerts...
Related Articles
Caryn Robbins is a Senior Editor and daily contributor to BroadwayWorld, Follow her daily podcast "The Broadway Scoop" at http://www.buzzsprout.com/541726. Caryn's original musical comedy DEAR (read more...)