Rosie O'Donnell Reveals More FUNNY GIRL Revival Details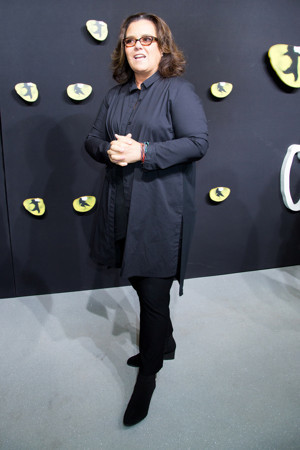 New Now Next's Michael Musto reports that at last night's Rosie's Kids Gala, Rosie O'Donnell dropped some more details on the rumored upcoming Broadway revival of Funny Girl.
"Michael Mayer is doing it. He's already got the rights from the estate. I'm going to play Rose Brice..." she said. "[Gaga is] going into a residency in Las Vegas, it might be Gaga in Funny Girl, but I'm not certain."
Michael Mayer directed Head Over Heels on Broadway this season, as well as the acclaimed London production of Funny Girl which will hit cinemas tomorrow in the United States.
As BroadwayWorld previously reported, Sonia Friedman Productions, which produced the London production directed by Mayer, currently holds the Broadway rights for Funny Girl.
With music by Jule Styne, lyrics by Bob Merrill and book by Isobel Lennart, Funny Girl was a Broadway smash which skyrocketed Barbra Streisand to stardom. The show follows Fanny Brice, who rose from the Lower East Side of New York to become one of Broadway's biggest stars under producer Florenz Ziegfield. While she was cheered onstage as a great comedienne, offstage she faced a doomed relationship with the man she loved. The score features now-classic songs such as "People", "You Are Woman, I Am Man" and "Don't Rain on My Parade."
Related Articles
More Hot Stories For You