Regional Roundup: Top New Features This Week Around Our BroadwayWorld 9/1 - MY FAIR LADY, PIPPIN, and More!
BroadwayWorld presents a comprehensive weekly roundup of regional stories around our Broadway World, which include videos, editor spotlights, regional reviews and more. This week, we feature My Fair Lady, Pippin, and More!
Check out our top features from around the BroadwayWorld below!
---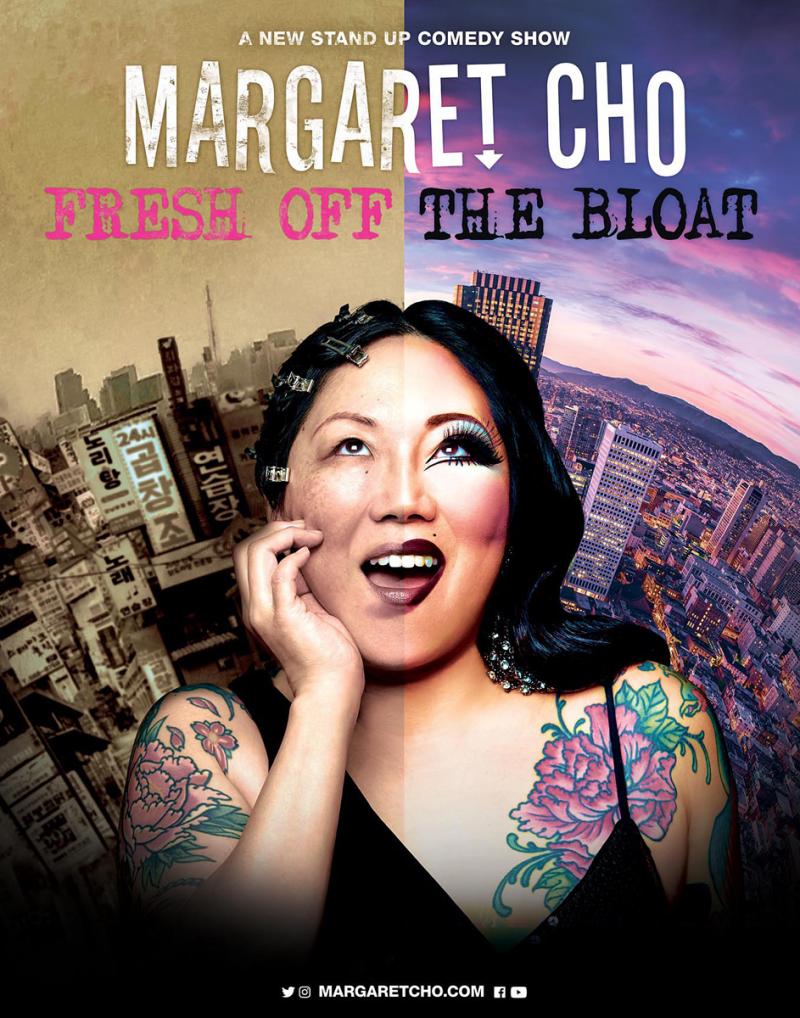 Los Angeles: Contributor Gil Kaan interviews Margaret Cho. She tells him "I had the very first Asian-American family show called All-American Girl, and now there's Fresh Off the Boat, so it's a show that references back to itself, and is very meta! BLOAT is all about the politics of fat and an overinflated sense of self and excess. FRESH OFF - it's just come to an end!" and "It's always a struggle when you're bringing your story to TV - there are a lot of factors at play. I don't know if things are easier for anyone!" Look for Margaret in Los Angeles, Nashville, Seattle, Chicago, D.C., New York City and more.
---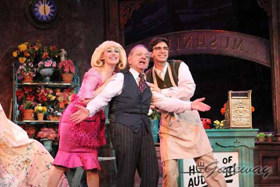 Long Island: Contributor Melissa Giordano review The Gateway's LITTLE SHOP OF HORRORS. She writes "Highlights also include Courtney Daniels, Moeisha McGill, and Jerusha Cavazos who deliver absolutely stunning performances as The Urchins; Ms. Daniels portraying Crystal, Ms. McGill portraying Ronnette, and Ms. Cavazos portraying Chiffon. They appear throughout the show to give a running commentary, addressing the audience at some points, and are also part of the story. They are smart, sassy, and their voices blend so beautifully together."
---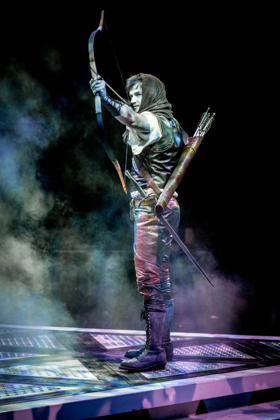 Salt Lake City: Contributor Tyler Hinton reviews THE HEART OF ROBIN HOOD. He writes "Part of this certainly comes from the original music by Tinney and music director Rob Moffat, with superb orchestrations by J. Bateman. Setting medieval melodies to rock and roll rhythms, they sprinkled impressive musical numbers throughout the action, turning a play with music into nearly a bonafide musical. The lyrics are sometimes a bit too on-the-nose, but every song is memorable and enjoyable. Soaring modern rock, infectious 1960s vibes, and contemporary Broadway storytelling infuse the show with comedic and dramatic numbers that hit the mark every time. If only a cast album could be released to allow audience members the opportunity to relive the score. This is the first time in recent memory that Hale Centre Theatre has dabbled in original music, and it has done so to such success that it would be well-advised to give Tinney, Moffat, and Bateman a platform to create a world premiere full musical sometime in the future."
---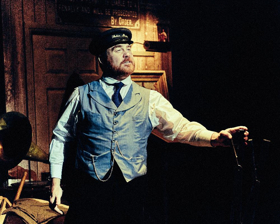 UK Regional: Contributor Aliya Al-Hassan reviews THE RAILWAY CHILDREN. "This is an authentic representation of the story and all the key moments remain. The main issue with the production is balance; some of the smaller scenes are dwelt on for too long, while others feel rushed. For example; the section where Perks is outraged at the presents given to him for his birthday seems interminable. In contrast, the important and dramatic scene where the children rescue one of the 'paper chasers' from the tunnel is over in a flash."
---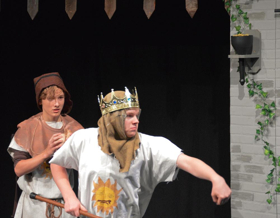 Arizona: Contributor Herbert Paine reviews SPAMALOT at TheatriKIDS. He writes "The joy of youth theatre is that, notwithstanding the team effort, you may see the hint of an exceptional talent in his or her early development or even a star in the making. That was certainly the case as I noted the performances of Matthew Sutphen, a fine vocalist with a natural stage presence, who embodied Arthur with a fine mix of the mirthful and the royally determined; Dermot Louchard whose command of his character and strong baritone voice were magnetic; the delightful Noah Grahamann who is gifted with a strong comic sensibility, hitting the now-classic Always Look On The Bright Side Of Life out of the Camelot park; Ruby Heinonen whose bounce and energy as a member of the ensemble and as Fred (He Is Not Dead Yet) were infectious and grin-inducing; Areya Kugler, kicking up stardust with her renditions of Find Your Grail and Whatever Happened To My Part?); and Robin Tittlebaugh whose turn as Angel and a Ni Knight was full of passion and vitality."
---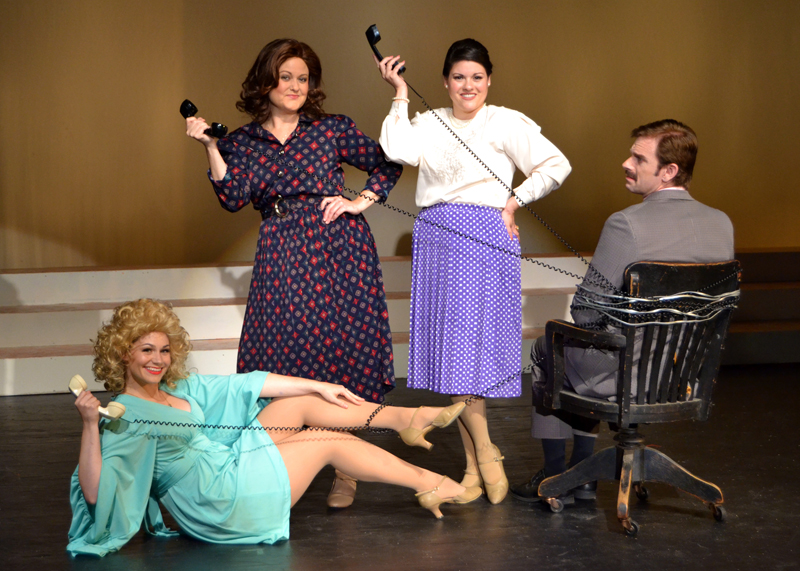 Tallahassee: Contributor Paula Kiger reviews 9 to 5 at Theatre Tallahassee. She writes "What was my main takeaway from the show, directed by Keith Meccia, besides gratitude that the work world in general is less populated by "sexist, egotistical, lying, hypocritical bigots" than it used to be? My main takeaway was a reminder that people can transcend the small narrow categories they may have been forced into, that someone is almost always listening when you are plotting mischief, and that great singing accompanied by energetic dancing always makes for a fun few hours, even if those hours don't completely span "9-5.""
---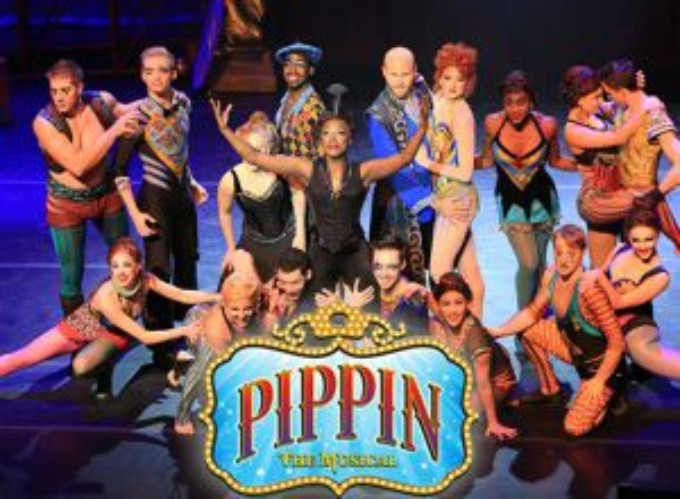 Central PA: Contributor Christy Brooks reviews PIPPIN at Dutch Apple Dinner Theatre. She writes "There is something for everyone to watch consistently throughout the length of the production. At first, in Act One, the visual stimuli are overwhelming, then it becomes comfortably numb. The performance of Leading Player by Housso Semon, is outstanding in its exactness of movement and demanding of attention. Semon lights the stage with her effervescent style. As the narrator of the story, Semon works determinedly and with unresolved talent to carry the cast through the paces of the scenes. There are "wow" moments to be sure as the aerobatic players dazzle the audience with their movements and extraordinary talent. But, without them and the flamboyant costumes (expertly designed by Dominique Lemieux), Act One, in this production, suffers from unclear direction and character development. Opportunities were missed to bring to light the necessary subtext that aligns with the fluidity of the story's continuum. In addition, the stage lighting is a big problem in this production. Most actors are dimly lit, especially when downstage (toward the audience). More than half the time the lighting design did not effectively convey its role as the subtle atmosphere necessary to marry with the performers and the scenes. Instead, when the lighting marks were missed, the lighting stood out as noticeable blunders."
---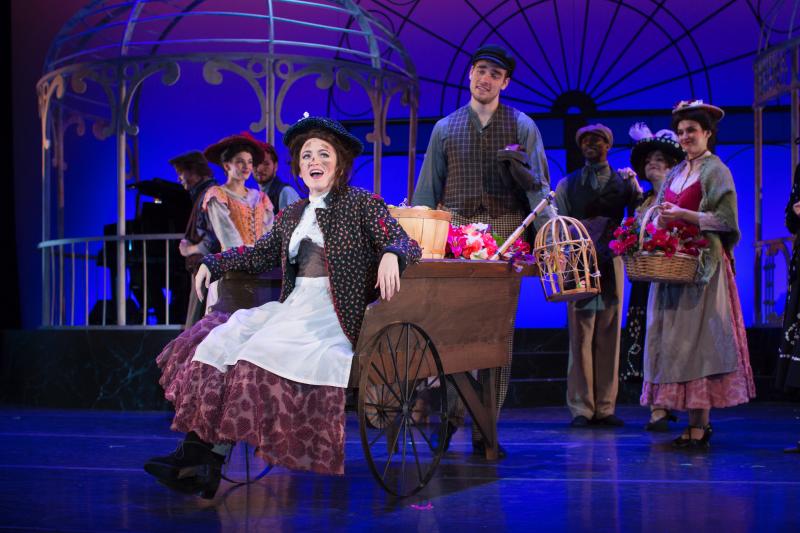 Atlanta: Contributor Amy Zipperer reviews MY FAIR LADY at Atlanta Lyric Theatre. She writes "The production also boasts some great acting. Galen Crawley is the jewel in the production's crown. She plays a Cockney flower girl exactly as convincingly as she does a refined lady of high society. And that doesn't happen very often. In addition, she brings an infectious energy and spunk to her role that stabilizes the performances around her. George Deavours as Alfred Doolittle, Karen Howell as Mrs. Higgins, and Chris Saltalamacchio in the role of Freddy Eynsford-Hill also deliver Great Performances. Rob Roper, returning to the stage after a 30-year hiatus, is excellent in the role of Colonel Pickering, so excellent, in fact, that Mark Bradley Miller in the role of Henry Higgins often finds himself dangerously close to being upstaged. Miller plays a very mild Higgins here, and that's a little problematic, both because it causes him to throw away a lot of jokes and because a number of his epiphanic moments never realize their full potential."
---
Regional Editor Spotlight:

Gil Kaan
Los Angeles Contributing Editor
Gil Kaan, a former Managing Editor of the now-defunct Genre magazine, has had the privilege of photographing and interviewing some major divas of film, television, and stage in his career; including Ann-Margret, Diana Ross, Faye Dunaway, Carol Channing, Shirley MacLaine, Catherine Deneuve, Liza Minnelli, Sandra Bernhard, Glenn Close, Anna Nicole Smith, Margaret Cho, and three Catwomen-Eartha Kitt, Lee Meriwether and Julie Newmar. He had the fortuitous opportunity to conduct Lily Tomlin's coming out interview. Gil has since reviewed movies and theatre for a number of local Los Angeles and national outlets.
---
Join Team BroadwayWorld! Interested in joining our team, but not exactly sure what we do? All of your questions are answered, along with every open position from guest and student bloggers, Regional Editors, and more! Find out where we have open positions available here!
Related Articles