BWW Interview: Nasty Woman Margaret Cho - A Powerful Force That Tours
The very unique, very outrageous, very out-spoken, and always very funny Margaret Cho has begun her new tour FRESH OFF THE BLOAT, with European dates following the U.S. stops. Named this year by Rolling Stone magazine as one of the "50 Best Stand-Up Comics of All Times," Margaret will be tackling current topics in the news as only she can.
We grabbed a few moments of Margaret's down time to pepper her with a few queries.
Thank you for taking your time out to do this, Margaret.
You started your FRESH OFF THE BLOAT tour August 19 in Fire Island. Any significance to picking Fire Island as your initial stop?
I love Fire Island, and I try to come at least every other summer!
Once you finish the U.S. leg of your tour, you'll hit various European cities. Do you have to tweak your material to adapt to your different international audiences? Or do you find your comedy transcends cultural differences?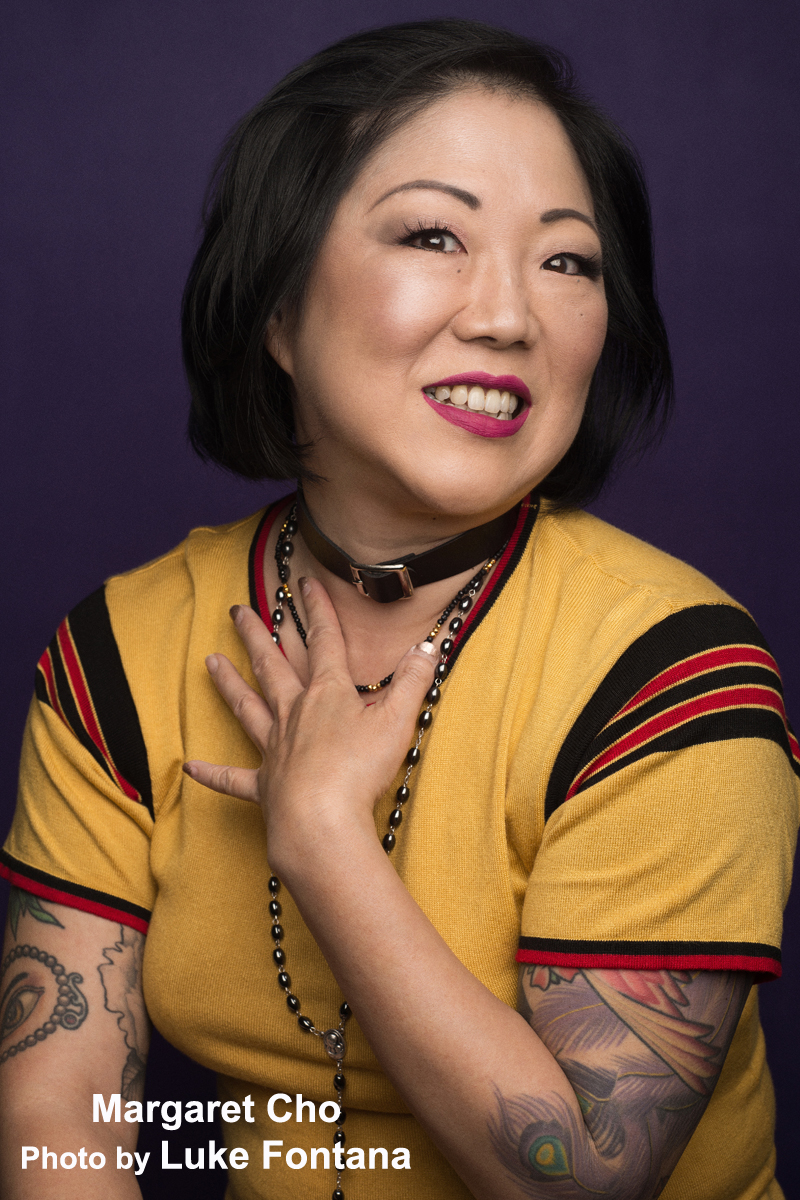 I find that with social media the way it is, it's made the world a lot smaller. We are all one nation under Facebook.
Within the United States, any distinct variations you can identify in audience responses in the mix of cities you've performed in?
In general; everyone, everywhere I've been, hates Trump - and that's become even more intense in the last few weeks! We are united!
I love your show title FRESH OFF THE BLOAT. I can think of at least three different aspects of yourself that the title relates to. How did that title gravitate to you?
I had the very first Asian-American family show called All-American Girl, and now there's Fresh Off the Boat, so it's a show that references back to itself, and is very meta! BLOAT is all about the politics of fat and an overinflated sense of self and excess. FRESH OFF - it's just come to an end!
How do you come up with your material? Does a situation pique your interest and you just riff about it into a tape recorder?
I think it's always everywhere around me. There's no one way. It's a millions ways!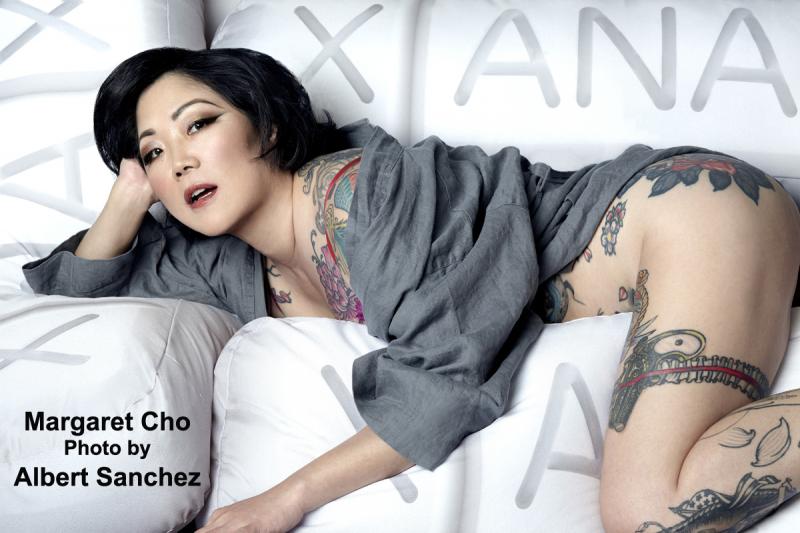 I have seen a number of your shows. Your live shows seem so off-the-cuff, so raw and uncensored, a stream of consciousness of the genuine Margaret Cho. You must have at least an outline of your show or do you actually have your shows fully scripted?
I have an idea of where things go, and then I just let it happen!
What subjects can we expect you to lambast or highlight in FRESH OFF THE BLOAT? Something with Mommy, of course?
Lots of Mommy, lots of politics, race, sex, gay pride and fat pride.
Will you be performing any songs? An old but goodie like "My Puss"? Or something brand-new?
This show is all stand-up, which I haven't done for a bit!
You've taped your past shows for your DVD-buying fans. Do you plan to record FRESH OFF THE BLOAT?
Yes, but I don't know where yet!
I've heard many of your hysterical commentaries on how and why All-American Girl didn't work out for you (especially in I'M THE ONE THAT I WANT). So, how did you feel about Eddie Huang's initial disappointments with the way his Fresh Off the Boat debuted, also on ABC?
I love Eddie and he has his own path. He's got a lot of integrity and knows exactly what he's doing and what he wants. I have tremendous love and respect for him. What's wonderful is that the show has become its own entity, and so, here's a situation where everyone wins.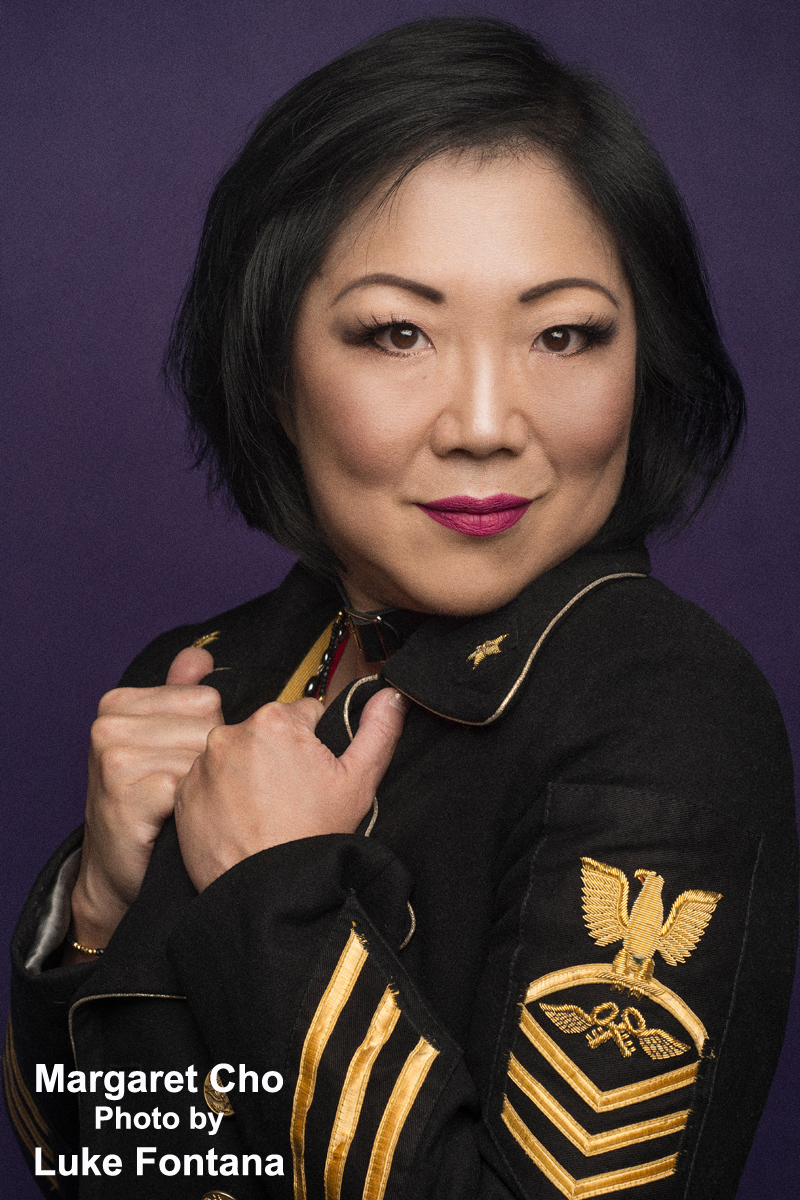 You were the pioneer in this Asian vs. Network battle. How much easier would you say Eddie's recent clashes are? Or not?
It's always a struggle when you're bringing your story to TV - there are a lot of factors at play. I don't know if things are easier for anyone!
I've heard you wax poetic on your early comic idols: Robin Williams and Joan Rivers.
I love Joan and she was always my biggest influence!
In these, shall we say, crazy political times; do you agree to disagree with any acquaintance who voted the opposite of you?
I find that as time goes on, everyone is feeling the same. Trump was a huge mistake - the world knows this now. It's just a matter of getting our country back.
As a comedian, humor's obviously your preferred mode of communication. Do you, yourself, find it easier to absorb someone else's message or teachings, if humor is involved; as opposed to a lecture very dry and factual?
Yes! It has to get funny! This is very important!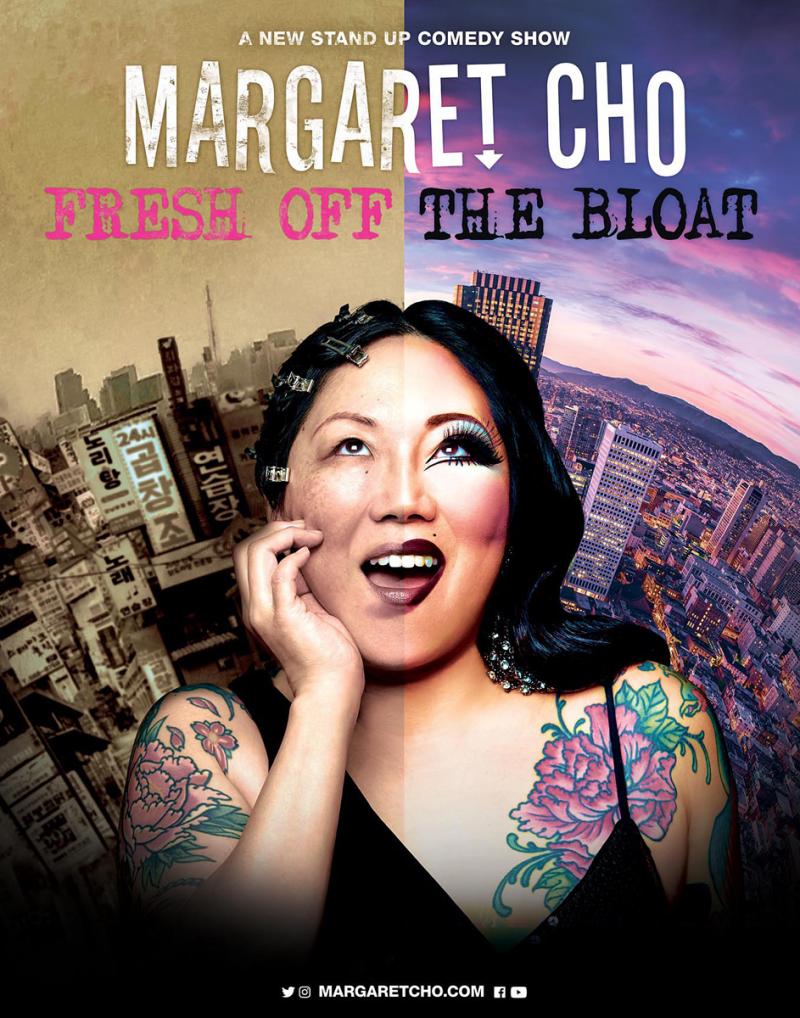 You're a powerful and 'nasty' woman, as one in the White House would say. You get your messages across effectively, using your razor-sharp wit. Say, why don't YOU run for a political office? As hilariously irreverent as you can be, you obviously have respect for human rights, America, and the rest of our world.
Thank you and yes. Maybe I will someday!
Thank you again, Margaret. I look forward to experiencing your hilarious rage and reasoning.
Look for Margaret in Los Angeles, Nashville, Seattle, Chicago, D.C., New York City and more. For tickets for specific cities and dates for Margaret's FRESH OFF THE BLOAT tour, log onto www.margaretcho.com/tour