Polish Cultural Institute Presents A COUPLE OF POOR, POLISH-SPEAKING ROMANIANS
The Polish Cultural Institute, in partnership with East River Commedia, present the New York premiere of Dorota Maslowska's play, A Couple of Poor, Polish-Speaking Romanians. The play opens Wednesday, February 4th prior to an official press opening on February 10 and runs through February 26th, 2011, 8:00 PM at Abrons Arts Center. Abrons Arts Center is located at 466 Grand Street, NYC, Tickets: $20. For tickets call 212.352.3101 or www.abronsartscenter.org.
Directed by Paul Bargetto and starring Troy Lavallee (Blighty) and Robin Singer (Gina), Maslowska's play is a grotesque travelogue, in which foul-mouthed Blighty (a TV soap opera actor) and glue-sniffing Gina (a pregnant single mother) pretend to be poor Romanians as they bully their way across the Polish countryside. They hijack a taxi, take a joy ride with a drunken middle-aged woman and finally take shelter at a crazy hermit's home.
"Maslowska comes from the bridge generation in Poland - a generation that experienced as children the fall of communism and the tidal wave of western consumer culture that swept in afterward - and a Catholic Church unchained," states Director Paul Bargetto. "In this play she has created a Bonnie and Clyde for our times, roaring down the highway, high on speed, inseparable, torn with desire and loathing for one another, on a journey of self revelation that is brutal, laugh out loud funny and unexpectedly mystical."
"Dorota Maslowska destroyed the Polish literary language and recreated it anew for her generation, so that no young writer today can write without referring to her," states Agata Grenda, Deputy Director of the Polish Cultural Institute in New York. "Paul Bargetto showed such sensitivity to the humor of Mrozek's language in his award-winning co-production of Serenade and Philosopher Fox with the Polish Cultural Institute, that we knew he would be the ideal candidate to direct a production of Maslowska in the U.S., whose humor turns precisely on her innovative use of language."
Dorota Maslowska has earned numerous awards for her bestselling genre-bending novels Snow White and Russian Red and The Queen's Peacock, both translated into several languages. Her work has been compared to that of writers such as Irvine Welsh (Trainspotting), J. D. Salinger (Catcher in the Rye), and William Burroughs (Naked Lunch). She shook the literary world by edging out Nobel Prize-winning poet, Wislawa Szymborska, to receive Poland's highest literary honor, the Nike Award, in 2006, at the age of 23. Since then, her plays have been shown at stages in London, Berlin, Prague, Moscow,
Chicago, and throughout Poland. A Couple of Poor, Polish-Speaking Romanians premiered in Warsaw in 2006, followed by an acclaimed showing at London's
Soho Theater known for presenting daring international drama. The play had its US premiere at the Trap Door Theater in Chicago in 2009. Chicago Tribune then wrote: "Gripping! Full-frontal Nihilism!"

Related Stories
More Hot Stories For You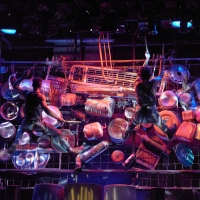 STOMP Will Close in New York City Next Month After Nearly 29 Years

December 6, 2022

The award-winning percussion, rhythm and comedy sensation, STOMP will end its (almost) 29-year run on January 8, 2023. STOMP's North American and European tours will continue to run.
---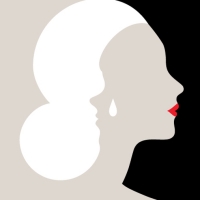 EVITA Revival Will Be Produced at A.R.T. in May 2023

December 6, 2022

A new revival of Andrew Lloyd Webber and Tim Rice's rock opera Evita is headed to the American Repertory Theater (A.R.T.) at Harvard University in May 2023, led by Terrie and Bradley Bloom Artistic Director Diane Paulus and Executive Director Kelvin Dinkins, Jr. The A.R.T., in association with Shakespeare Theatre Company, will produce Evita May 14 - July 16, 2023 at the Loeb Drama Center in Harvard Square.
---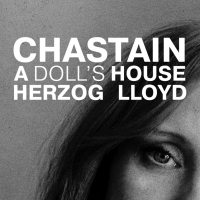 Tickets On Sale Now For A DOLL'S HOUSE Starring Jessica Chastain

December 6, 2022

Tickets for the upcoming Broadway revival of A Doll's House, starring Academy Award winner Jessica Chastain, are now on sale to the general public.
---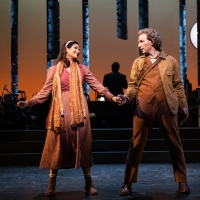 INTO THE WOODS Will Bring Broadway Cast to Cities Across America

December 6, 2022

The Broadway revival of James Lapine and Stephen Sondheim's Into the Woods, which concludes its engagement at the St. James Theatre on January 8, play engagements in select cities across the United States. Learn more about the cast, where the show will be, how to get tickets, and more!
---
VIDEO: Lea Michele Sings 'I'm the Greatest Star' From FUNNY GIRL and Shares She's Heard From Barbra Streisand

December 6, 2022

Lea Michele performed 'I'm the Greatest Star' from Funny Girl on Late Night With Seth Meyers on Monday, December 5. The episode aired from 12:35-1:35 a.m. ET on NBC is available to stream today on Peacock.
---