Photo Throwback: Betty Garrett Strikes a Pose During THE SUPPORTING CAST
We're taking you deep into the archives of BroadwayWorld photographer Walter McBride for exclusive flashbacks to Broadway past. Today, check out this shot ofBetty Garrett outside the Biltmore Theatre after a performance of 'The Supporting Cast' in 1981.
Garrett was an American actress, comedian, singer and dancer who originally performed on Broadway before being signed to a film contract with Metro-Goldwyn-Mayer. While there, she appeared in several musical films before returning to Broadway and making guest appearances on several television series. Later, she became known for the roles she played in two prominent 1970s sitcoms: Archie Bunker's liberal neighbor Irene Lorenzo in All in the Family and landlady Edna Babish in Laverne & Shirley. In later years, Garrett appeared in television series such as Grey's Anatomy, Boston Public and Becker as well as in several Broadway plays and revivals.
Photo CRedit: Walter McBride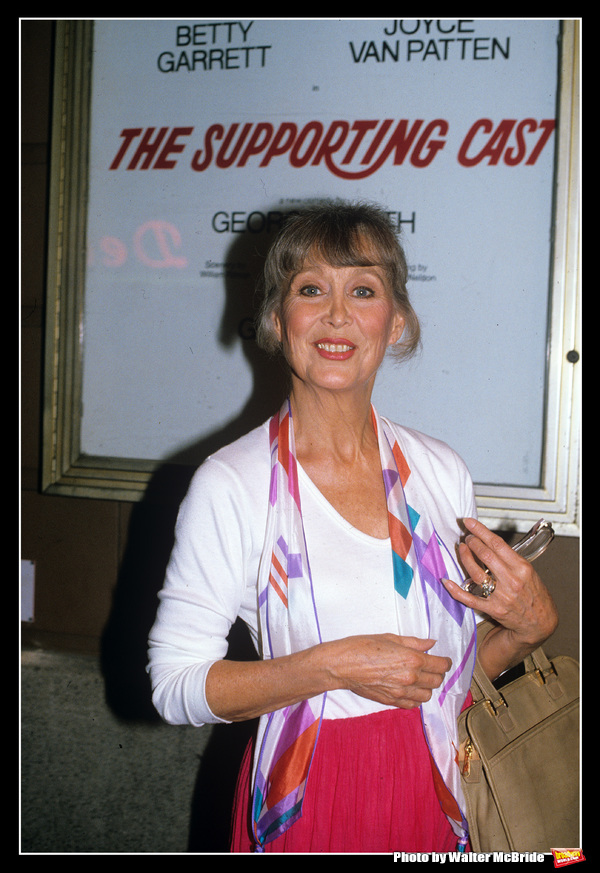 Betty Garrett outside the Biltmore Theatre after a performance of 'The Supporting Cast' in New York City. 8/3/1981