Photo Flash: The Civilians' 'Paris Commune' Benefit
The Civilians enjoyed drinks and dancing at Element last Monday, surrounded by The Civilians' artists, friends and supporters. In honor of their production of PARIS COMMUNE at the Public Theater, the company performed a special sequel to the revolution. Following the Communards (in song) from life in the streets of Paris to exile on the French Polynesian island of New Caledonia, this one-time only event proved once and for all that the fight (and the show) must go on.
Written by Steven Cosson and Michael Friedman and directed by Cosson, The Civilians' Paris Commune is a musical play that uses a versatile company of performers to bring a 19th-century French revolution to explosive life. It ran the Public Theatre from April 4th-20th 2008.
"In 1871, working class Parisians overthrew the French government, declared Paris autonomous and launched an attempt to radically reinvent society. This revolution is the basis of The Civilians' Paris Commune. Since its founding in 2001 by Artistic Director Steven Cosson, the award-winning company The Civilians has created several original shows including the Off-Broadway hits (I Am) Nobody's Lunch and Gone Missing," describe press notes.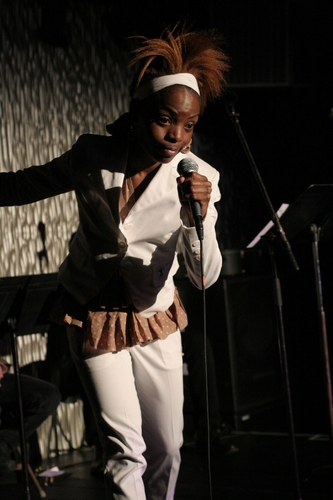 Marsha Stephanie Blake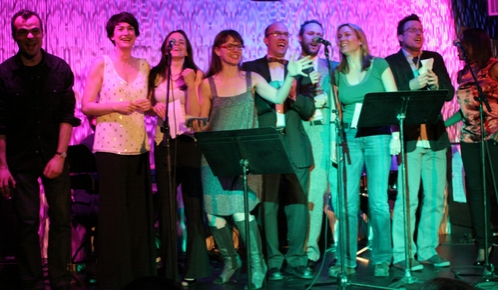 Members of The Civilians

Celia Keenan-Bolger and Mary Testa sing "Bali Hai"

Trey Lyford and Gibson Frazier

Associate Artist Colleen Werthmann and Artistic Director Steven Cosson