Click Here for More Articles on TO KILL A MOCKINGBIRD
Photo Flash: TO KILL A MOCKINGBIRD Welcomes Ed Harris, Taylor Trensch, Kyle Scatliffe And More!
The record-breaking production Broadway production of Harper Lee's To Kill a Mockingbird welcomes a slew of new cast members in its second year on Broadway!
Get a first look at the newcomers including two-time Golden Globe Award winner and four-time Academy Award nominee Ed Harris as Atticus Finch, Nick Robinson as Jem Finch, Eliza Scanlen as Mayella Ewell, Kyle Scatliffe as Tom Robinson, LisaGay Hamilton as Calpurnia, Nina Grollman as Scout Finch, Taylor Trensch as Dill Harris, Manoel Felciano as Horace Gilmer, Russell Harvard as Link Deas and Boo Radley, M. Emmet Walsh as Judge Taylor, Patricia Conolly as Mrs. Dubose, Christopher Innvar as Sheriff Heck Tate, William Youmans as Mr. Roscoe and Dr. Reynolds, and ensemble members Rosalyn Coleman, Gene Gillette, Luke Smith, and Yaegel T. Welch.
Original cast members Neal Huff and Ted Koch will be taking on the roles of Bob Ewell and Mr. Cunningham, respectively. Liv Rooth is reprising her role as Ms. Stephanie, and Rebecca Watson, Aubie Merrylees, David Manis, Baize Buzan, Steven Lee Johnson, and Geoffrey Allen Murphy will again be part of the production's ensemble.
Set in Alabama in 1934, Harper Lee's enduring story of racial injustice and childhood innocence centers on one of the most venerated characters in American literature, small-town lawyer Atticus Finch. The cast of characters includes Atticus's daughter Scout, her brother Jem, their housekeeper and caretaker, Calpurnia, their visiting friend Dill, and a mysterious neighbor, the reclusive Arthur "Boo" Radley. The other indelible residents of Maycomb, Alabama, are Bob Ewell, Tom Robinson, prosecutor Horace Gilmer, Judge Taylor and Mayella Ewell.
Photo Credit: Julieta Cervantes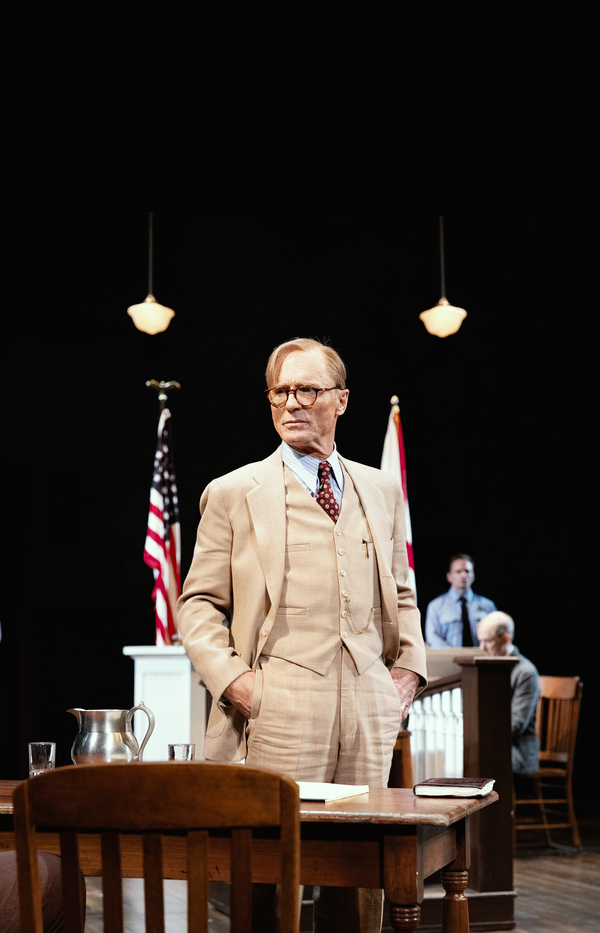 Ed Harris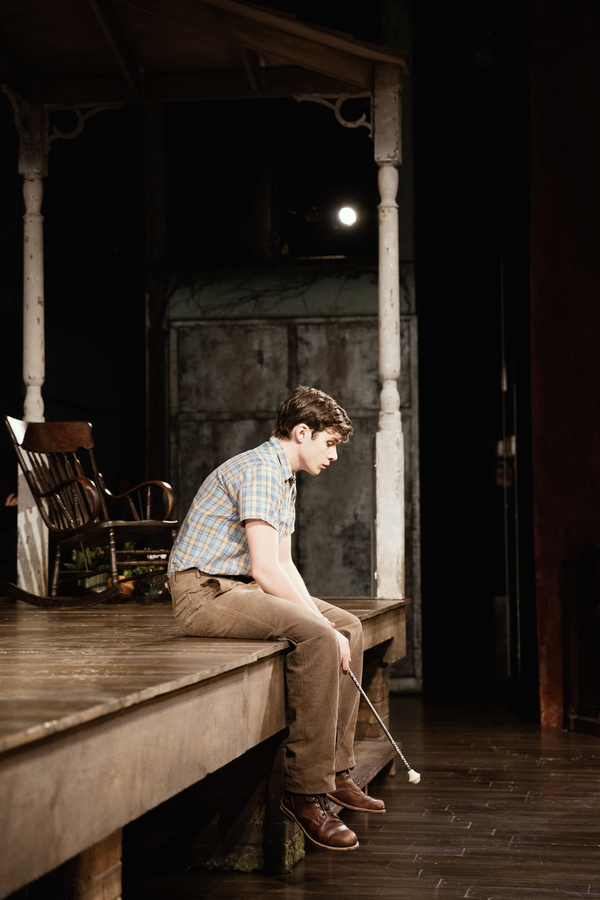 Nick Robinson

Taylor Trencsch

Lisa Gay Hamilton and Nina Grollman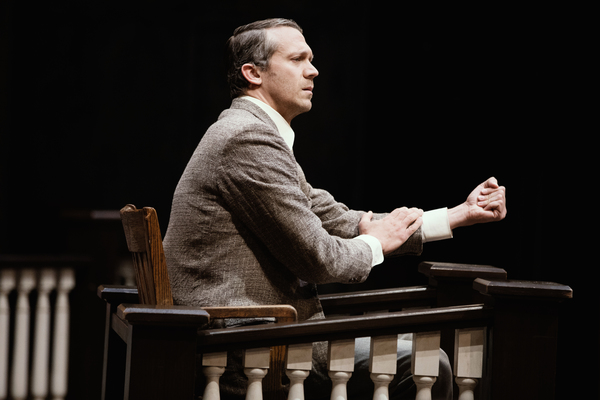 Russell Harvard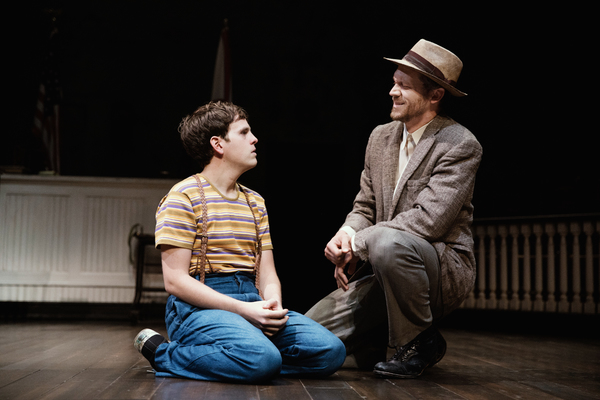 Taylor Trensch and Russell Harvard

The Cast of To Kill A Mockingbird

Russell Harvard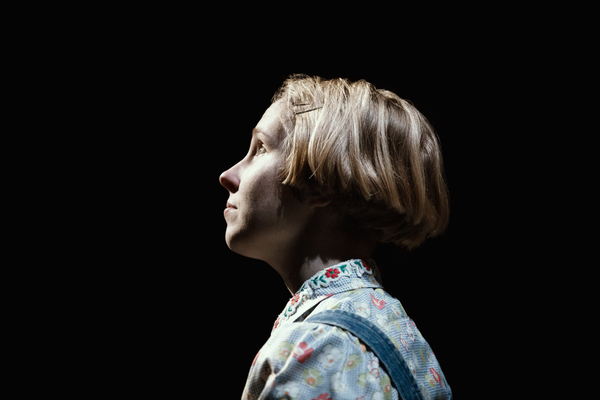 Nina Grollman

The Cast of To Kill A Mockingbird

Related Articles
More Hot Stories For You
Photos and Video: Get a First Look at FROZEN's New Cast Members; Plus Learn About the Changes Coming to Broadway
As it approaches its second anniversary on Broadway, Frozen will welcome a trio of new stars joining the company tonight, Tuesday, February 18, 2020. ... (read more)

Actors' Equity Association Releases Statement Regarding WEST SIDE STORY
Actors' Equity Association released the following statement after a report in the New York Times that members of West Side Story have become concerned... (read more)

Arena Stage Announces 2020/21 Season; Corbin Bleu in CATCH ME IF YOU CAN, and More!
Arena Stage has announced its 2020/21 Season, which is set to include five world premieres, four plays and three musicals, including a Corbin Bleu-led... (read more)

Photo Flash: First Look at Ivo van Hove's WEST SIDE STORY on Broadway!
Tomorrow is the big night! Tony Award winner Ivo van Hove's new production of West Side Story will open Thursday, February 20, at the Broadway Theatre... (read more)

Event Calendar Revealed for 74th Annual Tony Awards!
The American Theatre Wing's Tony Awards have announced the calendar for the 2019-2020 season. The Tony Awards, which honors theatre professionals for ... (read more)

Photo Flash: PRINCE OF EGYPT Cast Poses For All New Portraits
THE PRINCE OF EGYPT, the brand-new musical that is now in previews at London's Dominion Theatre, has released a series of principal cast character por... (read more)