Click Here for More Articles on AMERICAN IDOL
Photo Flash: 'THE HIGH PRIESTESS OF DARK ALLEY' Re-opening Red Carpet
On Wednesday, April 29th, "The High Priestess of Dark Alley" by Jackie Alexander, celebrated the re-opening of the production with an invite-only red carpet event at the Billie Holiday Theatre in Brooklyn, NY. Celebrities in attendance included, the legendary Ms. Ruby Dee, Model/Actress Liris Crosse, Actor Nasser Metcalfe, American Idol Alumni Anwar Robinson, Actor/Basketball Player DeMarco Majors, Wrestler Brimstone, Image Director Alexander and Actress Nicole Allen, just to name a few.
Following a sold-out six week run the "The High Priestess of Dark Alley" returns to the
Billie Holiday
theatre for a nine week run starting on Thursday, April 30 through June 28th 2009.Set in present-day New Orleans, THE HIGH PRIESTESS OF DARK ALLEY is the story of three creole women, Celeste Thibedeaux and her two grown daughters, Claire and Janee Charbonet. Trapped by the conventions of intra-racial divisions within the African-American community, the sisters are pitted against their mother regarding issues of color, class, sexuality and generational differences. Intra-racial prejudice - light-skinned blacks versus dark-skinned blacks - has had little exploration on the theatrical stage. "As society finally begins to embrace the rainbow of colors encompassed in the African American community, it's baffling that some within still cling to age old prejudices and myths that serve only to create division among us," playwright/director Jackie Alexander said. "African Americans are conquering what were once unthinkable heights. I hope this play is a reminder that the biggest hindrance to that progress is often self-imposed."For more information please feel free to check out
www.thehighpriestessofdarkalley.com
.
Photos by Jerritt Clark/WireImage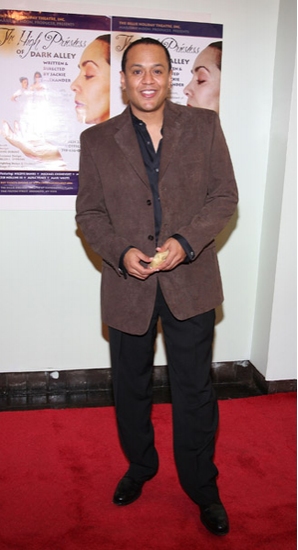 Jackie Alexander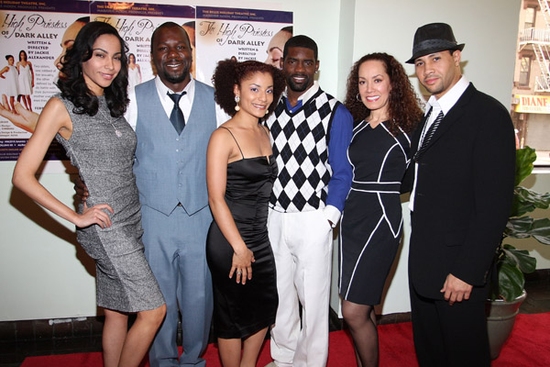 Mari White, Zeb Harris III, Aura Vence, Nicoye Banks, Marcelle Gover, and Michael Chenevert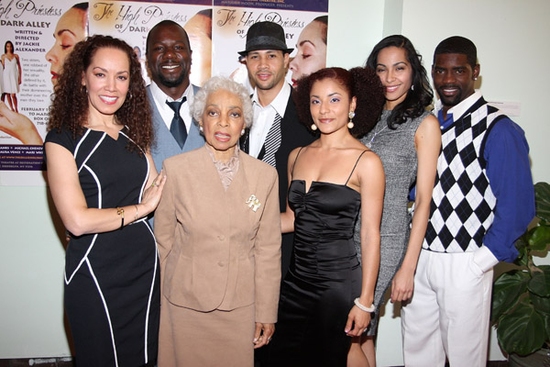 Marcelle Gover, Ms. Ruby Dee, Aura Vence, Mari White, Nicoye Banks. Back row Zeb Harris III and Michael Chenevert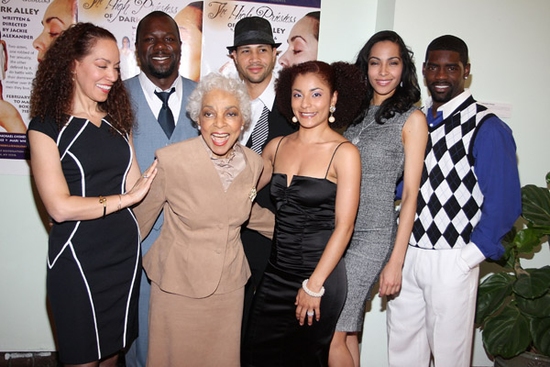 Marcelle Gover, Ms. Ruby Dee, Aura Vence, Mari White, Nicoye Banks. Back row Zeb Harris III and Michael Chenevert
Related Articles
More Hot Stories For You