Photos: Stephanie D'Abruzzo and More in Razors Edge's THE IMPORTANCE OF BEING EARNEST Reading
Tony nominee Stephanie D'Abruzzo, rising cabaret star Jennifer Sheehan, and multi-award-winning star of ZOMBIE, Bill Connington, appeared in a sold-out staged reading of The Importance of Being Earnest ("A Trivial Comedy for Serious People") by Oscar Wilde. Joining them were Gayton Scott (Gypsy), Brian Charles Rooney (Threepenny Opera), AnnMarie Benedict (Robeson) and Michael Keyloun (Tartuffe). The staged reading was site-specific, and was performed in the white and gold gilded ballroom of a private Eastside club. The evening was produced by Razors Edge Productions. Scroll below for photos from the performance!
Stephanie D'Abruzzo was nominated for a Tony Award for Avenue Q, and won a Theater World Award for her double role of Kate Monster/Lucy The Slut. D'Abruzzo recently starred in Love and Real Estate in the Summer Shorts Festival at 59 East 59th Street, and is currently shooting Sesame Street.
Jennifer Sheehan has appeared at Carnegie Hall, Feinsteins, and The Metropolitan Room in New York. She has also appeared nationally with her show based on the Great American Song Book, and "I Know A Place-Spend A Night in the Sensational 60s." She has won the Margaret Whiting, Dorothy Loudon, and Noel Coward Foundation Awards.
Bill Connington starred in the award-winning play ZOMBIE, which he adapted from the novella by Joyce Carol Oates. It played an extended run at Theater Row on 42nd Street. He starred in the short film of the same name, which has screened at 18 film festivals, and won 5 awards. ZOMBIE is scheduled to be shot as a feature film later in the year, starring Connington.
Gayton Scott has appeared on Broadway in Gypsy with Bernadette Peters, The Women, starring Cynthia Nixon, and Present Laughter, starring Frank Langella. She has appeared on Law & Order: CI, As the World Turns, and The Guiding Light.
Brian Charles Rooney starred in The Threepenny Opera on Broadway in the Roundabout Theater production, and appeared in Camelot, The Concert at Lincoln Center. He toured as Tony in West Side Story throughout Europe.
Michael Keyloun appeared in Tartuffe at the La Jolla Playhouse, in The Merry Wives of Windsor at the Shakespeare Center of DC, and in Bell Book and Candle at the Long Wharf Theater, and Hartford Stage. AnnMarie Benedict has appeared in Robeson, Henry V, and Children of A Lesser God in New York. She starred in the award-winning film Break.
The Importance of Being Earnest, A Trivial Comedy for Serious People, was first performed on February 14, 1895 at the St. James Theatre, in London. It is a farcical comedy in which the protagonists maintain fictitious identities in order to escape burdensome social obligations. The play's major themes include the triviality with which it treats serious institutions such as marriage, and the resulting satire of late Victorian way. Its high farce and witty dialogue have helped make it Oscar Wilde's most enduring play.
Photo Credit: Kelley van Dilla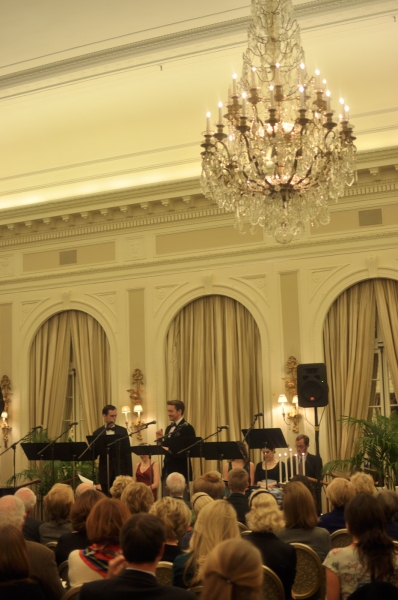 Cast of THE IMPORTANCE OF BEING EARNEST

Cast of THE IMPORTANCE OF BEING EARNEST

Jennifer Sheehan, Bill Connington, Stephanie D'Abruzzo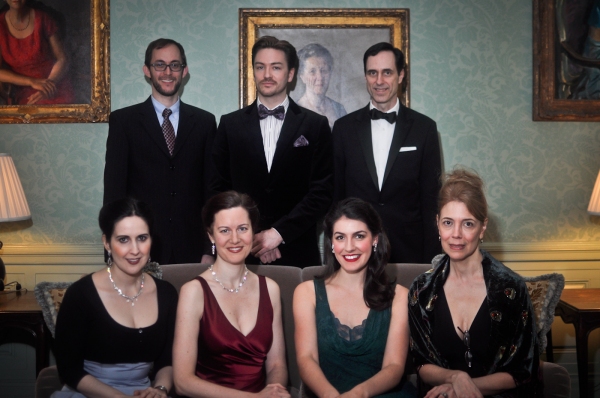 back row: Michael Keyloun, Brian Charles Rooney, Bill Connington front row: Stephanie D'Abruzzo, AnnMarie Benedict, Jennifer Sheehan, Gayton Scott