Photo Flash: SHREK Opens in the West End!
Yesterday, June 14, 2011 SHREK The Musical opened at the Theatre Royal, Drury Lane after beginning previews on May 6, 2011. SHREK THE MUSICAL stars Nigel Lindsay as Shrek, Richard Blackwood as Donkey, Nigel Harman as Lord Farquaad and Amanda Holden as Princess Fiona. The company also includes Delroy Atkinson, Amy Beadel, Stephanie Bron, Dean Chisnall, Jon-Scott Clark, Ste Clough, Lee William-Davis, Ross Dawes, Lucie Downer, Alice Fearn, Michelle Francis, Ashley E Hale, Rosanna Hyland, Bradley Jaden, Aaron Lee Lambert, Emma Lindars, Grant Murphy, Spencer O'Brien, Landi Oshinowo, Damien Poole, Stuart Matthew Price, Jacqui Sanchez, Jonathan Stewart, Leigh-Anne Stone, Lucy Tapp, Karli Vale and Michael Watson. Check out the arrivals and after party red carpet photos from the big evening below!
The roles of Young Shrek and Young Fiona will be shared by actors Samantha Allison, Chorlène Biron-Monnier, Lauren Dawes, Madeleine Hill, Emilia Jones and Sophie Wythe.
Produced by DreamWorks Theatricals and Neal Street Productions, SHREK THE MUSICAL® is based on the story and characters from William Steig's book Shrek! and the Oscar®-winning Dreamworks Animation feature film Shrek, the first chapter in the series of irreverent fairy tales.
Tickets for the new stage musical are now on sale for performances until February 19, 2012.
SHREK THE MUSICAL® tells the story of the swamp-dwelling ogre who embarks on a life-changing adventure in order to reclaim the deed to his land. Joined by a wise-cracking donkey who won't shut up, this unlikely hero fights a fearsome dragon, rescues the feisty Princess Fiona and learns that real friendship and true love aren't only found in fairy tales. With all-new songs, and an old favourite in I'm a Believer, this spectacular stage musical brings to life the original film's cast of dysfunctional characters and the accompanying subversive fun.
The Anglo-American creative team is led by directors Jason Moore and Rob Ashford and includes David Lindsay-Abaire (Book and Lyrics), Jeanine Tesori (Music), Tim Hatley (Scenic, Costume and Puppet Design), Hugh Vanstone (Lighting Design), Peter Hylenski (Sound Design), and Josh Prince (Choreography).
SHREK THE MUSICAL® played on Broadway from December 2008 to January 2010 and was nominated for eight Tony Awards®, winning Tim Hatley the Tony for Best Costume Design of a Musical. A production opened in Chicago on July 25, 2010 and is touring 60 cities in the United States.
Photos: Ash Knotek/Snappers/ZUMAPress
Sam Mendes

Tracie Bennett

Holly Branson

Angela Griffith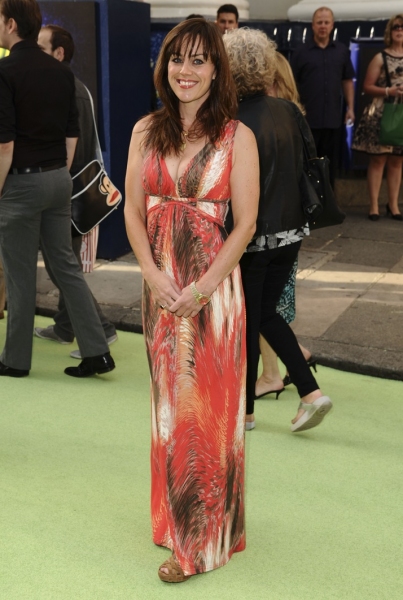 Jill Halfpenny

Alexis Jordan

Juliet Oldfield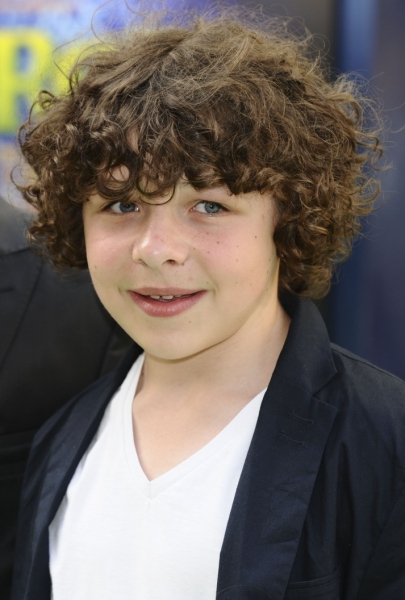 Daniel Roche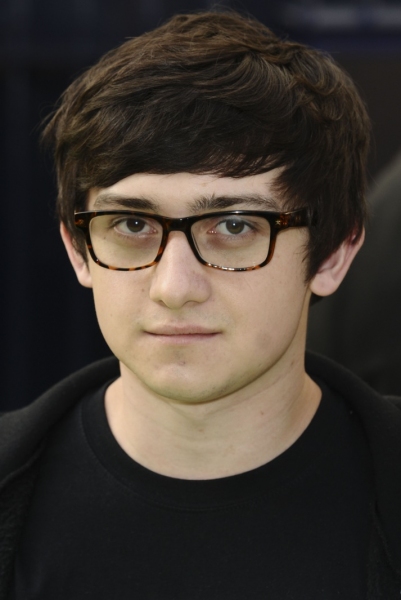 Craig Roberts

Frank Skinner and Guest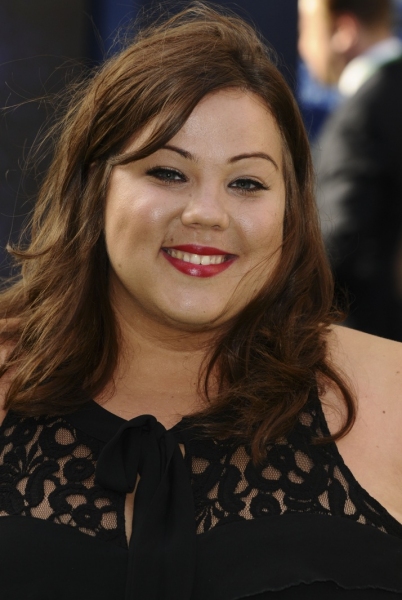 Ella Smith

Luke Treadaway and Jodi Whittaker

Richard Blackwood and Guest

Douglas Booth

Isabella Calthorpe

Dame Judi Dench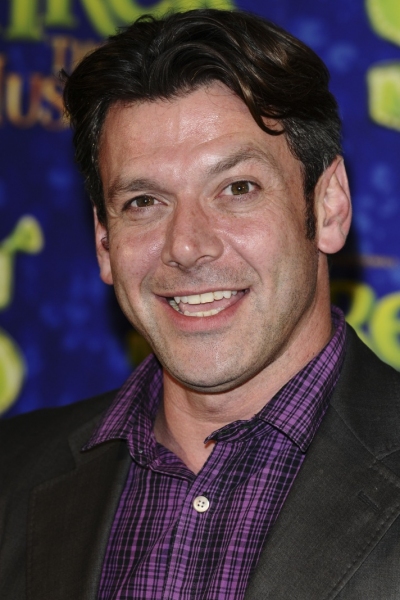 Nigel Harmon

Douglas Hodge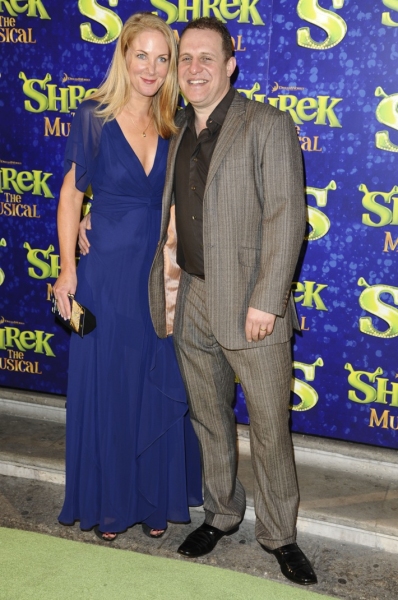 Nigel Lindsay and Guest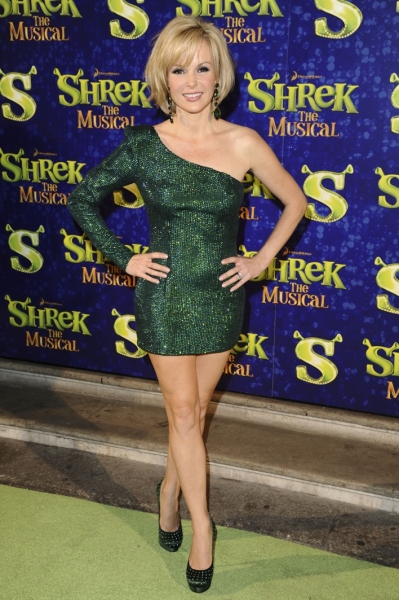 Amanda Holden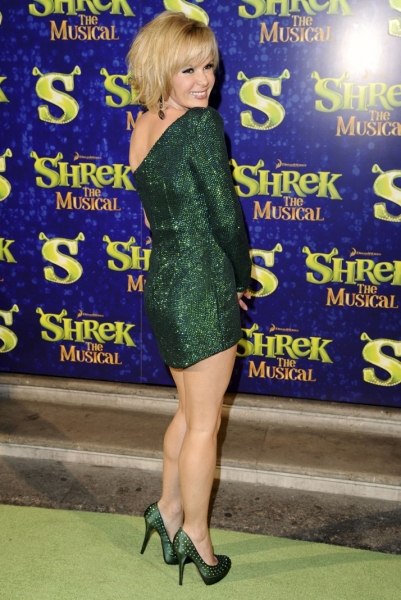 Amanda Holden

Lisa Maxwell

Ramona Marquez

Michael McIntyre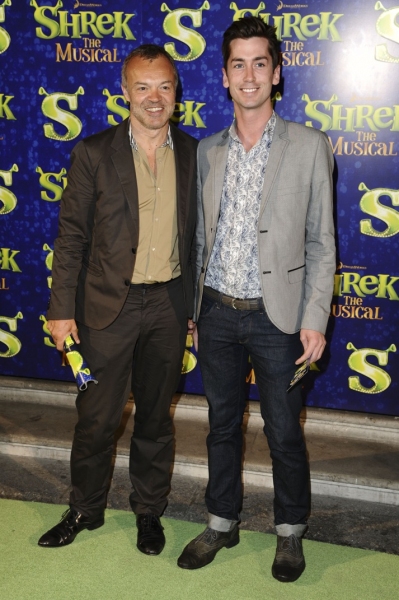 Graham Norton and Guest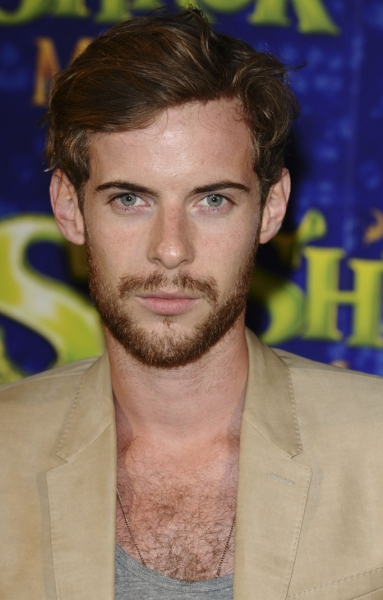 Luke Treadaway

Amy Molyneaux

Sarah Parrish and Guest

Juliet Oldfield

Tandi

Graig Roberts and Guest