Latest News on Michael Watson
Stage Credits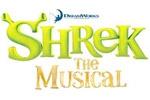 Shrek the Musical
  [West End]
Original London Production, 2011
Performer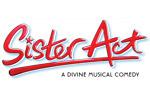 Sister Act
  [West End]
Original London Production, 2009
Performer (Swing) [Replacement]
Jersey Boys
  [West End]
Original London Production, 2008
Frankie Valli (Alternate) [Replacement]
Frankie Valli
Michael Watson News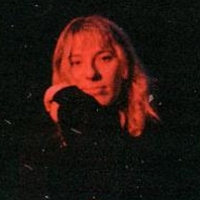 FANCLUBWALLET Shares New Single 'That I Won't Do'
by Michael Major - Nov 9, 2021
"That I Won't Do" was written while Judge was re-learning how to re-enter the world and socialize, much like all of us as lockdown and quarantine restrictions have begun to ease. Listen to the new single and check out the group's upcoming tour dates!
ITHAQA ONLINE to Livestream Performances Next Week
by Chloe Rabinowitz - Mar 25, 2020
Live theater meets horror comics meets digital streaming from March 31 to April 4, 2020 at 7.30pm, when the creators of ITHAQA, a new horror comic, stage a digital theatrical reading of their 1920's 'Lovecraftian' adventure!
BWW Review: JERSEY BOYS, Edinburgh Playhouse
by Fraser MacDonald - Feb 21, 2019
For any fan of the Four Seasons, the story that Jersey Boys tells is unmissable. For those who don't know that they are fans yet, a night at the theatre is the conversion that they need.
Photo Flash: UK and Ireland Touring Cast of JERSEY BOYS Walks Like a (Scots)Man!
by Stephi Wild - Feb 20, 2019
The cast of the UK and Ireland tour of Jersey Boys arrived at the Edinburgh Playhouse in true Scottish style yesterday, ahead of their two week run. Gordon Nicolson Kiltmakers based on the Royal Mile kindly donated kilts and accessories to the Four Seasons Michael Watson (Frankie Valli), Simon Bailey (Tommy DeVito), Lewis Griffiths (Nick Massi) and Declan Egan (Bob Gaudio) who will play to over 27,000 people across the run!
BWW Review: JERSEY BOYS, Bristol Hippodrome
by Tim Wright - Nov 1, 2018
Jukebox musicals are tricky things to get right. Especially if the artist concerned hasn't had a particularly eventful career. Thankfully, The Four Seasons at the centre of Jersey Boys have a veritable collection of criminal records, mafia connections and a whole heap of unrefined talent.

MAMMA MIA!, JERSEY BOYS, and More Will Play the UK This Christmas Season
by Stephi Wild - Oct 16, 2018
Amanda Malpass PR has announced the shows it will be representing this upcoming holiday season.
The Marlowe Welcomes the Return of JERSEY BOYS This Autumn
by Julie Musbach - Aug 10, 2018
Jersey Boys is the true story of Frankie Valli and the Four Seasons and their rise to stardom from the wrong side of the tracks.
Photo Flash: First Look at Rehearsals for the UK and Ireland Tour of JERSEY BOYS
by Stephi Wild - Dec 11, 2017
Rehearsal images have been released for the UK & Ireland tour of JERSEY BOYS, which opens at the New Alexandra Theatre, Birmingham on 16 December 2017, running until 6 January 2018, then touring until March 2019.

Michael Watson, Simon Bailey, Declan Egan, and Lewis Griffiths to Lead JERSEY BOYS Tour; 12 Extra Dates Added
by BWW News Desk - Oct 13, 2017
Due to overwhelming demand, a further 12 dates have been announced for the second UK & Ireland Tour of the Tony, Olivier and Grammy Award-winning musical JERSEY BOYS, taking the tour through to March 2019.
2016 Gypsy Rose Lee Awards Winners Announced!
by BWW News Desk - Jan 27, 2017
The 'large theater' productions of ACT Theatre's The Royale and The 5th Avenue Theatre's How to Succeed in Business Without Really Trying take top honors and the 'small theater' productions of ArtsWest's Death of a Salesman and Washington Ensemble Theatre's The Things Are Against Us take top honors - for most category wins!?
Michael Watson Videos
STAGE TUBE: JERSEY BOYS at WEST END LIVE!
by Stage Tube - Jun 22, 2014
Catch up with the Jersey Boys at West End Live with this fan's eye video! Michael Watson leads the cast in London, now at the Piccadilly Theatre. JERSEY BOYS, the internationally acclaimed hit musical, tells the remarkable rise to stardom of one of the most successful bands in pop music history.
Michael Watson Frequently Asked Questions
How many Broadway shows has Michael Watson been in?
Michael Watson has not appeared on Broadway.
How many West End shows has Michael Watson been in?
Michael Watson has appeared on London's West End in 4 shows.
What was Michael Watson's first West End show?
Michael Watson's first West End show was Jersey Boys which opened in 2008