Photo Flash: New Children's Musical SPACE PIRATES! Now Available for Licensing
After a sold-out New York City premiere this past spring, Beat by Beat Press announced today that its original children's musical SPACE PIRATES! is now available for licensing. Beginning today schools and community theaters can request a free perusal script and apply for production rights at www.bbbpress.com. Scroll down for a look at the 2014 production of the show!
SPACE PIRATES! adds to Beat by Beat's growing catalogue of original, contemporary musicals written for elementary to middle school age performers. Since launching in 2011, Beat by Beat has become the fastest growing publisher of new musicals for young actors, with productions licensed in over 35 countries and nearly every state in the U.S. Over 1,600 drama teachers and directors visit the website daily.
"SPACE PIRATES! grew out of an idea to include all the things kids love: Aliens! Pirates! Space Travel!" stated Denver Casado, founder of Beat by Beat Press and co-writer of the show. "But at the heart is the story of Gabby, a kid struggling to feel comfortable in her own skin."
In the musical Gabby gets picked on during a school trip to the museum for being a "know it all". Everything quickly changes when an alien spaceship accidentally beams Gabby and her classmates up to outer space. Things go from bad to worse when the alien space ship is suddenly attacked by space pirates! It's only after this whirlwind space adventure that Gabby gains the confidence to be herself and her classmates fully appreciate her for being unique.
The show is 45-minutes long and features over 30 speaking and singing solo parts. Like every Beat by Beat musical, the majority of characters are gender-neutral allowing it to be performed by a variety of drama groups. In a market saturated by fairy tale adaptations, the show offers a refreshing option for schools and theaters looking to bring new musical theatre to their communities.
Beat by Beat has attracted thousands of theaters to its unique online publishing platform. Available for free, its ePerusals let directors instantly read and listen to entire shows in a single multimedia PDF file. After purchasing a show, customers receive the production materials in the same day via digital download.
The production materials include a director's guide with tips from casting to costumes, professionally orchestrated accompaniment tracks the actors can perform to, plus the freedom to copy scripts and video record without worries of copyright infringement.
SPACE PIRATES! has book, music and lyrics by Gwynne Watkins, Betina Hershey & Denver Casado.
For additional information on the show and licensing information visit www.bbbpress.com.
Photo Credit: The Garden Players, 2014

SPACE PIRATES!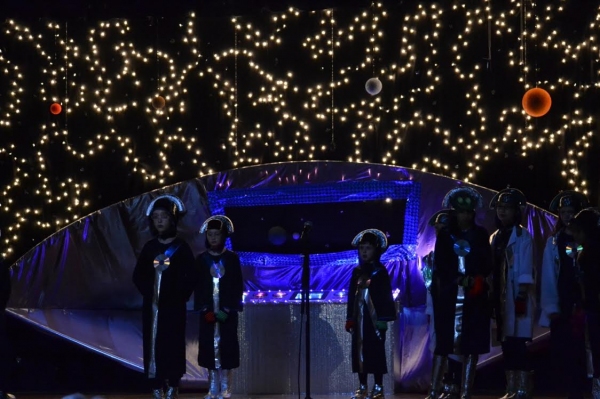 SPACE PIRATES!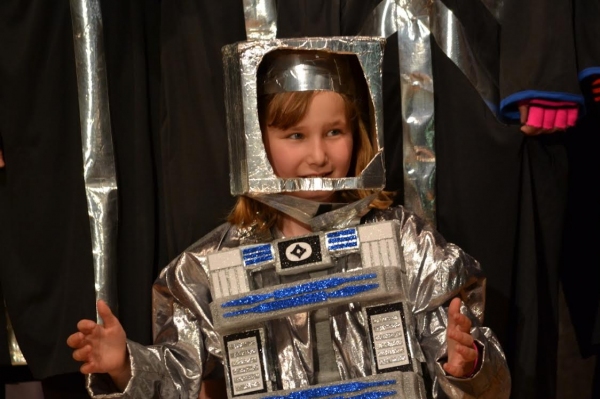 SPACE PIRATES!

SPACE PIRATES!

SPACE PIRATES!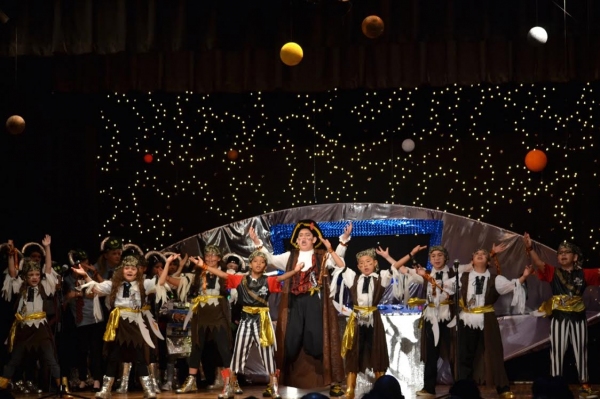 SPACE PIRATES!

SPACE PIRATES!

SPACE PIRATES!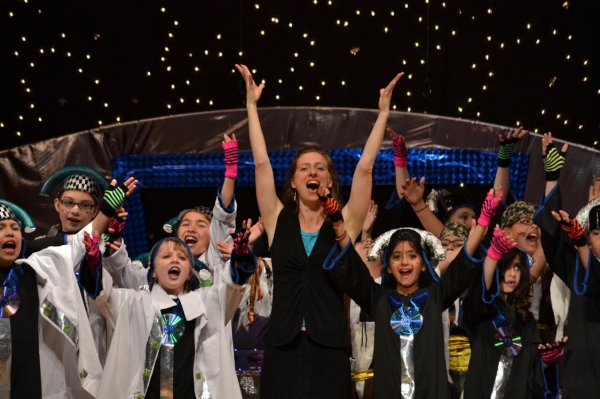 SPACE PIRATES!