Photos: Mazarin Celebrates LIVE FOREVER Release at the Cutting Room
It was hot outdoors last Saturday, June 1, but even hotter indoors, when the one and only Mazarin and the band's special guests packed every seat in the Cutting Room with a rocking 90-minute program to celebrate the release of its new CD, "Live Forever". Click below for photos of Mazarin onstage!
Mazarin band members: Doug Hochlerin, front man; Marc Hochlerin, drums; Wayne Sabosto, percussion; Elliot Negrin, guitar; Ari Lesser, guitar; Scott Duryea, bass guitar; and Glenn Mack, keyboards/harmonica.
Special guests: Ed Ryan, dynamic singer/songwriter/instrumentalist; Joey Perez of the legendary Broken Arrow band; Eamonn O'Rourke, famed fiddler from the Kathy Mattea Band; Michelle Penn, fantastic chick rocker; Kevin Suppina, saxophone; and Battalion Chief Pete Gannon and brother bagpipers from the FDNY Emerald Society Pipes and Drums.
Photo Credits: Jeremy Capungcol and Craig Kupper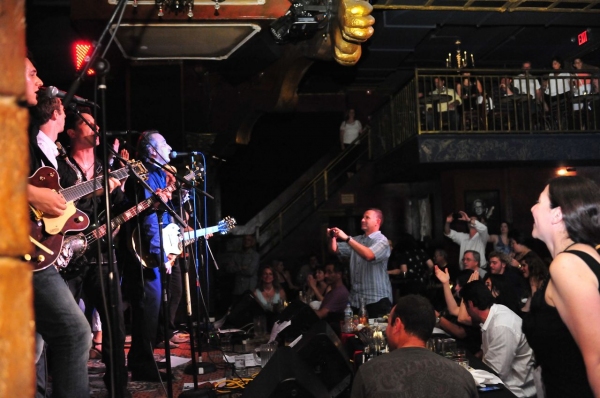 Cutting Room Packed for Mazarin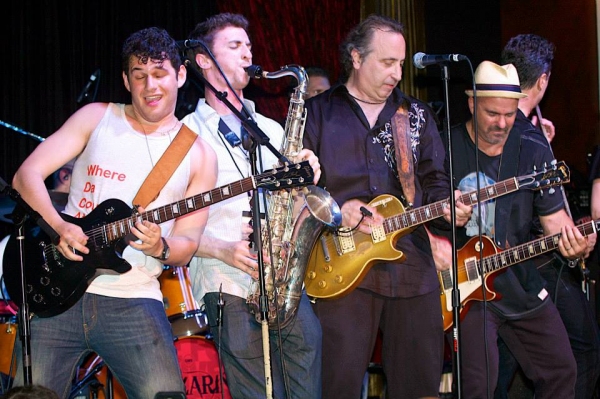 Ari Lesser, Kevin Suppina, Doug Hochlerin, and Elliot Negrin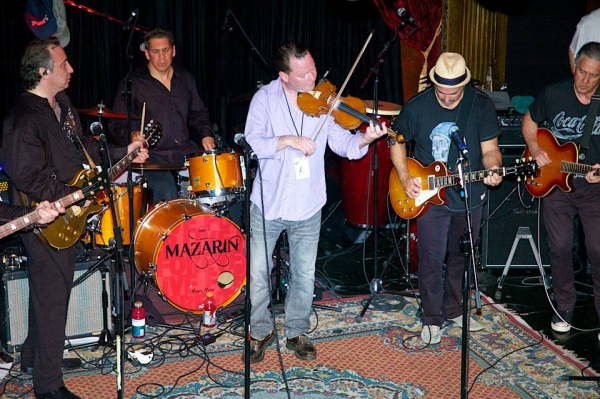 Doug Hochlerin, Wayne Sabosto, Eamonn O'Rourke, Elliot Negrin, Joey Perez

FDNY bagpipers rehearse for their cameo in Molly Malone

Ed Ryan and Elliot Negrin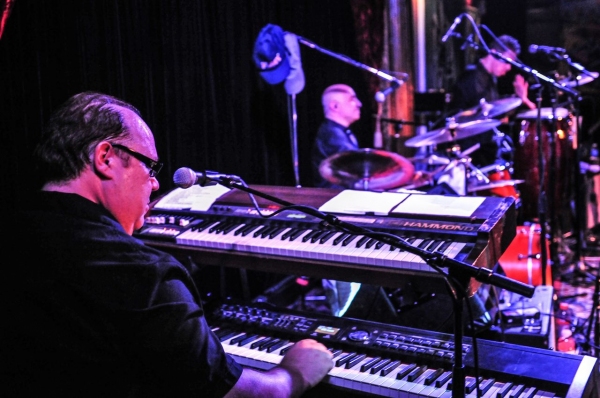 Glenn Mack, keyboards, Marc Hochlerin, drums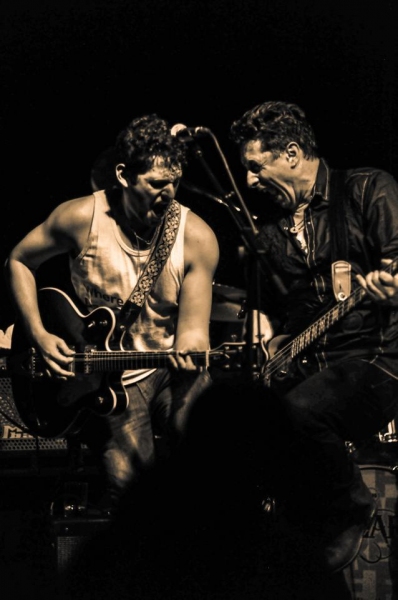 Ari Lesser and Scott Duryea

Broken Arrow's Joey Perez and Marc Hochlerin

Scott, Doug, Michelle Penn, Eamonn, Wayne, and Elliot