Photo Flash: 'Little Vader' Meets 'Big Vader': Max Page Visits James Earl Jones at THE BEST MAN
Yesterday afternoon
Max Page
, the boy who played "little Darth Vader" in the Volkswagen commercial last year, visited New York and had the chance to meet
James Earl
Jones
back stage at
Gore Vidal
's THE BEST MAN. During the visit,
Max Page
asked
James Earl
Jones
all about his career and the two talked shop about theatre, film, and voiceovers!
Check out photos from the meeting below!
James Earl
Jones
can be found nightly at the Gerald Shoenfeld Theatre in
Gore Vidal
's THE BEST MAN, joined by
Cybill Shepherd
,
John Stamos
,
Kristin Davis
, 
John Larroquette
and
Mark Blum
.
Gore Vidal's THE BEST MAN received 2012 Tony Award nominations for Best Revival of a Play as well as a Best Performance by an Actor in a Leading Role in a Play nomination for James Earl Jones. The critically-acclaimed production of Gore Vidal's THE BEST MAN, which was originally scheduled to play through July 8, 2012, has been extended twice, now playing through Sunday, September 9, 2012.
A play about power, ambition, political secrets, ruthlessness and the race for the presidency, Gore Vidal's THE BEST MAN is set at the national convention where two candidates are vying for their party's nomination during the primary season. It's an inside look at the dirt-digging, double-dealing, triple-crossing chicanery of presidential electioneering and what could be more fun in a presidential campaign season than these theatrical fireworks. For tickets and more information, visit www.thebestmanonbroadway.com.
Photo Credit: Thomas Raynor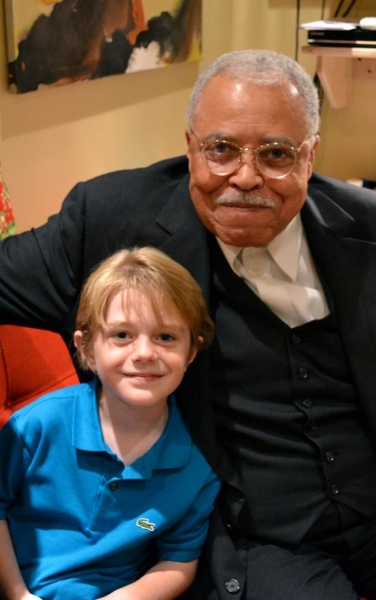 Max Page and James Earl Jones

Max Page and James Earl Jones