Click Here for More Articles on NEW YORK CITY
Photo Flash: League of Professional Theatre Women Hosts Panel on Careers in Theatre Education
Jennifer DiBella, Director of Education, Roundabout Theatre; Sobha Kavanakudiyl, Faculty, The Graduate Program in Educational Theatre at the City College of New York; Linda Ames Key, CTW Drama Teacher, Fordham HS for the Arts; JW Guido, Artistic Director, New York Deaf Theatre; Lindsey Buller Maliekel, Director of Education/Public Engagement, The New 42nd Street; Keeshon Morrow, Director of Arts and Culture, The Repertory Company High School for Theatre Arts; and Rachel Reiner, Director of Audience Engagement, Broadway League, who provide career path resources for women in the theatre, inspired everyone last night with their diverse programs at League of Professional Theatre Women's Networking Event Broadway/Off-Broadway Educational Theatre Practices & Career Paths at the American Airlines Theatre Penthouse.
Critical issues were discussed ranging from job opportunities for women and minorities as well as challenges faced by deaf artists to accessing the variety of paths to pursue in the theater job market.
Wine donated by Noho Wine & Spirits and Veniero's Pasticceria were eagerly consumed by everyone between bites of conversations about their newest projects and business ventures. An educational and edifying evening for all - scroll down for photos!
Photo Credit: Lizzy Bryce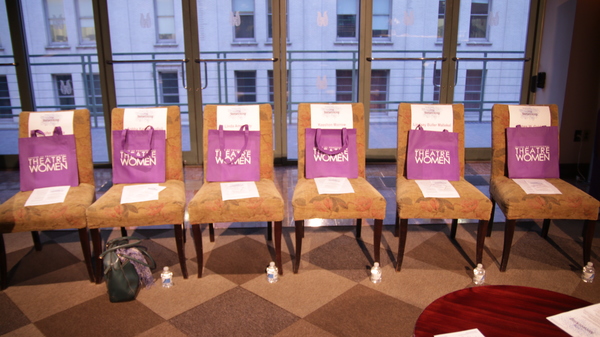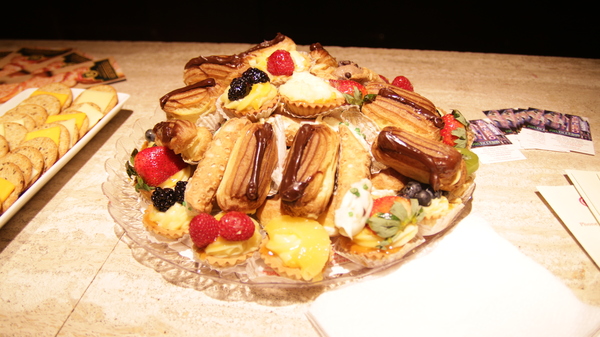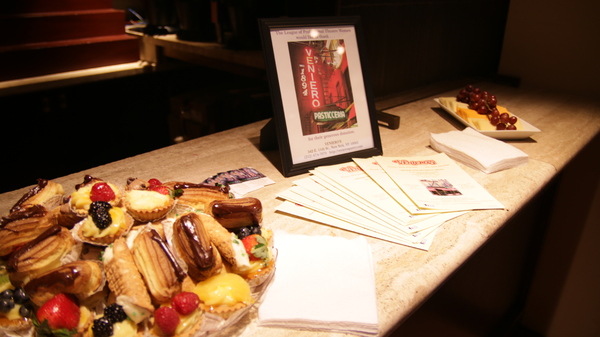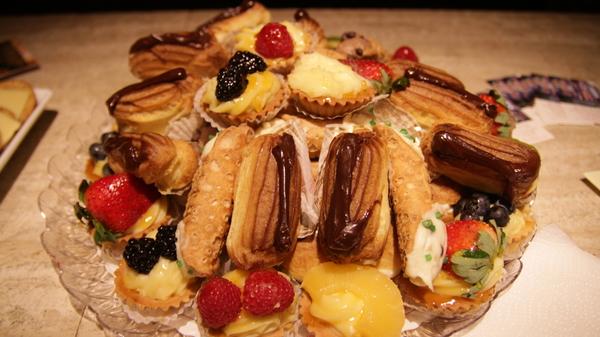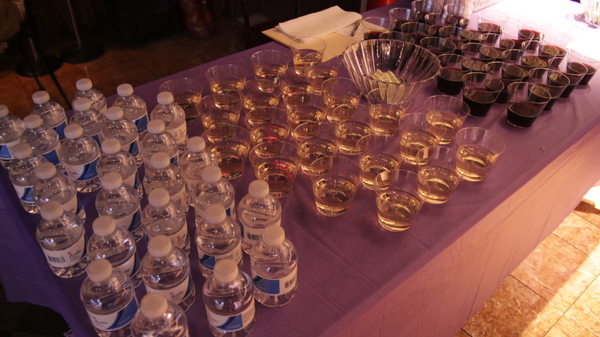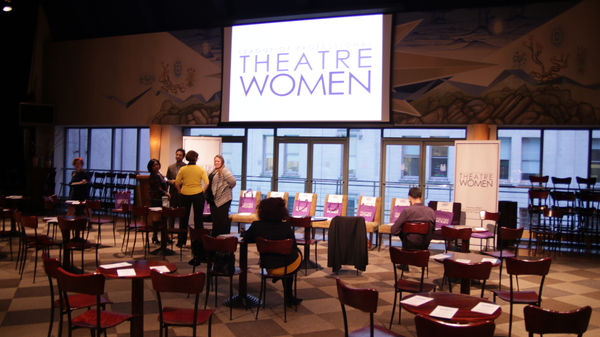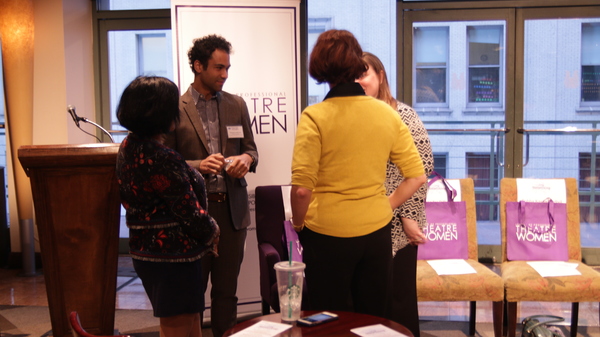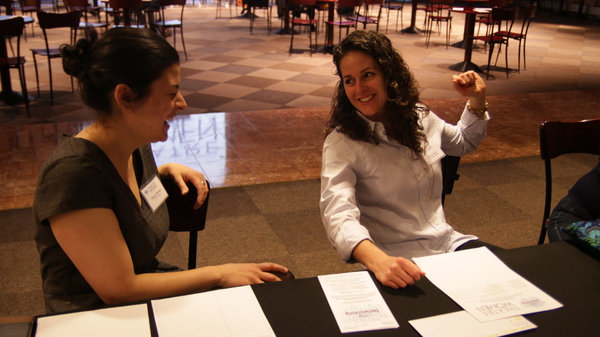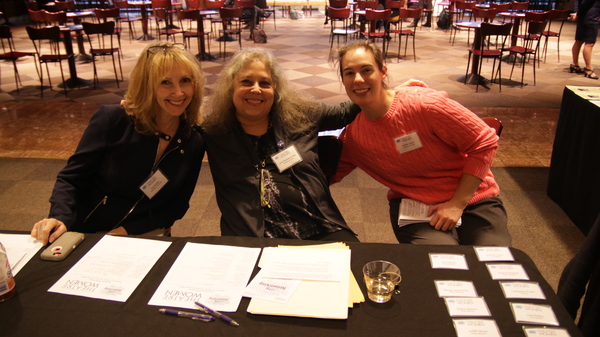 Networking Committee Members,
Ivy Austin
,
June Rachelson-Ospa
, with Apprentice Volunteer, Kaitlin Greer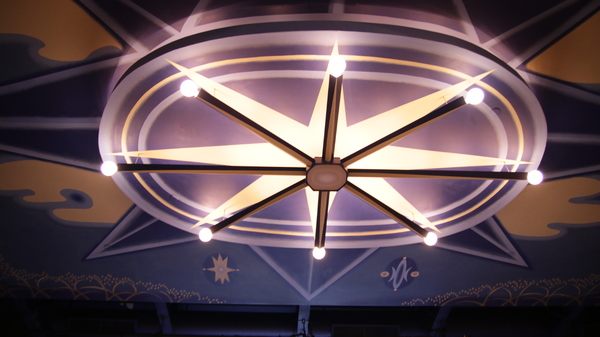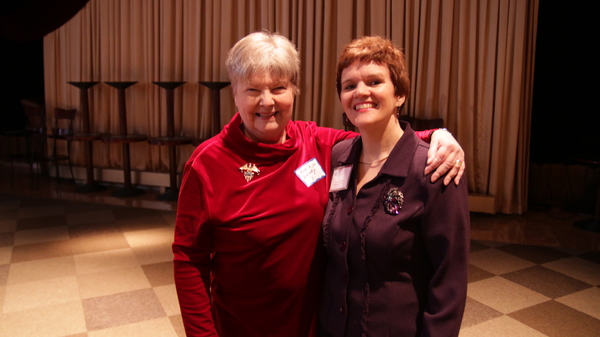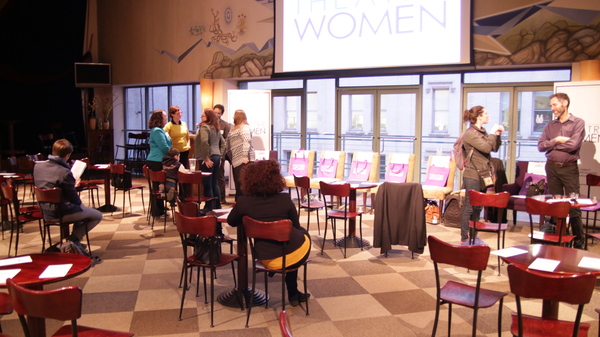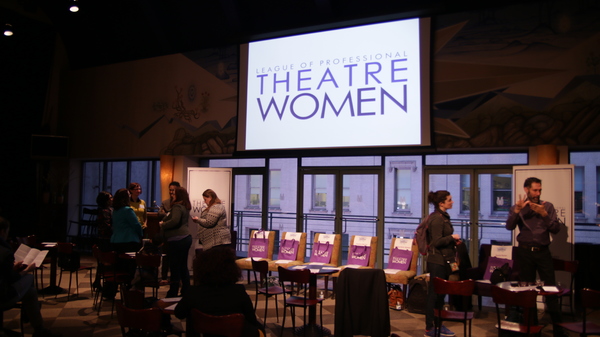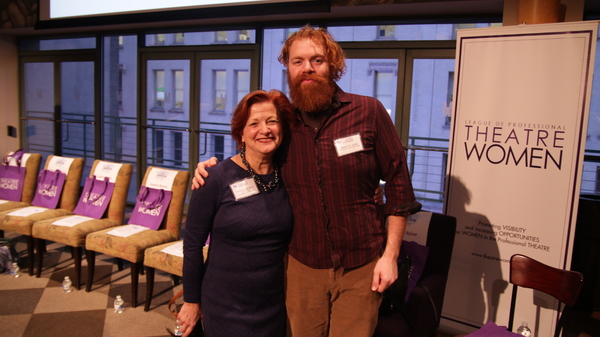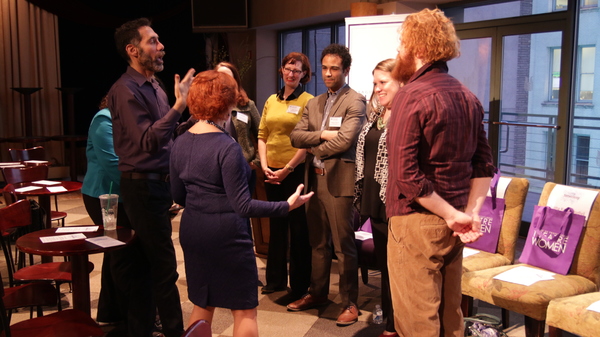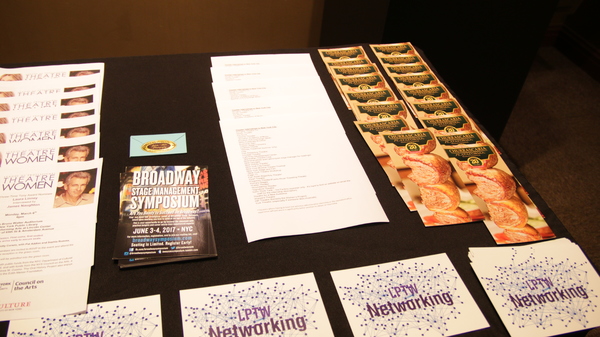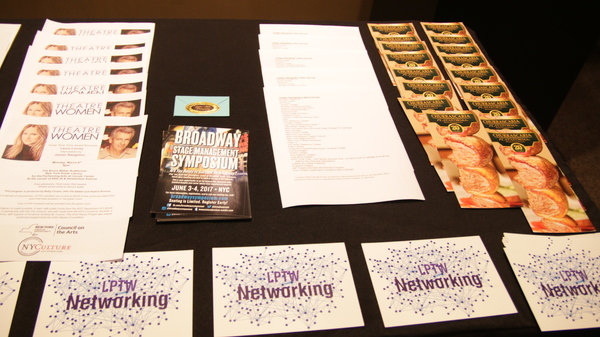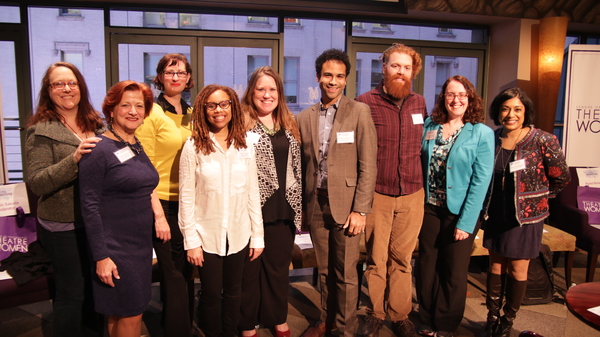 Frances McGarry
, Networking Chair with Panelists: Jennifer DiBella, Sobha Kavanakudiyl,
Linda Ames
Key, JW Guido, Lindsey Buller Maliekel, Keeshon Morrow and
Rachel Reiner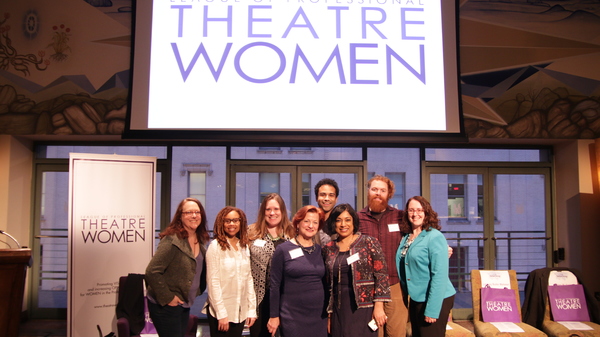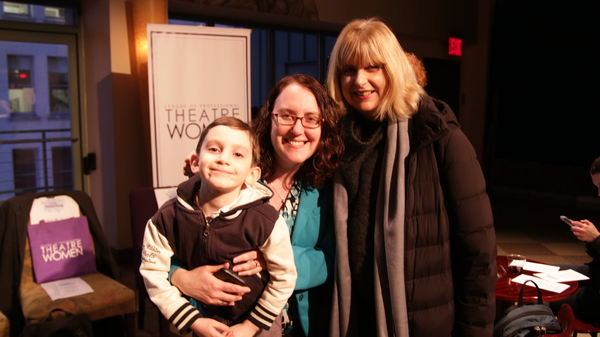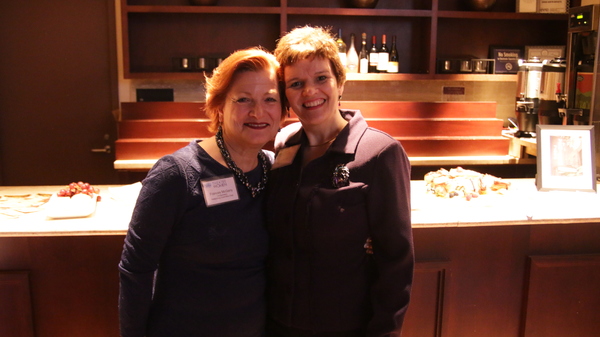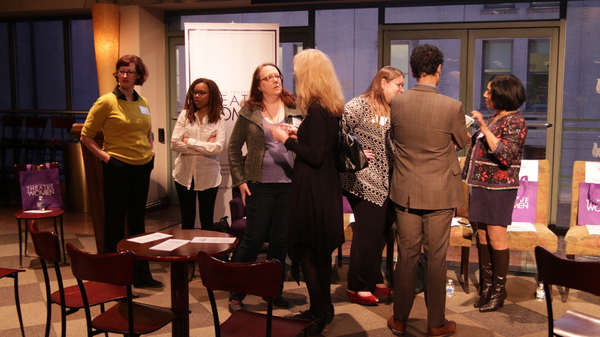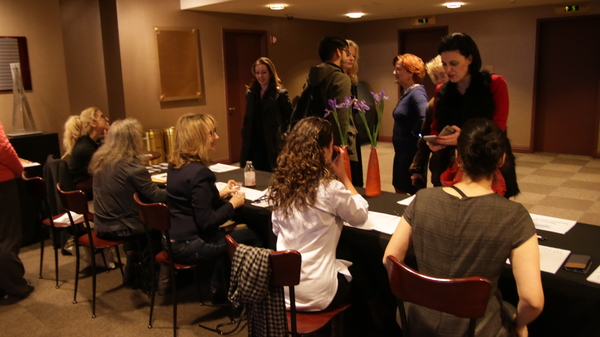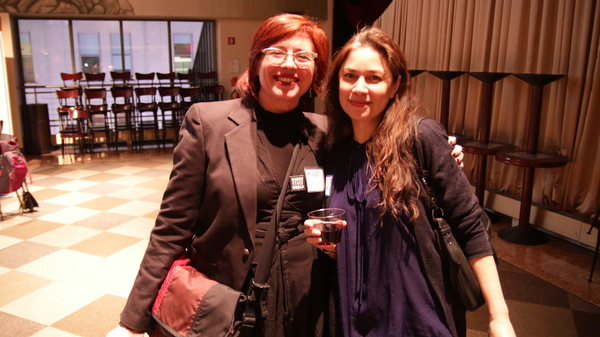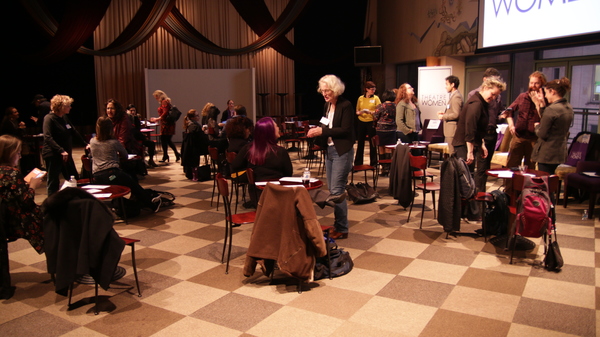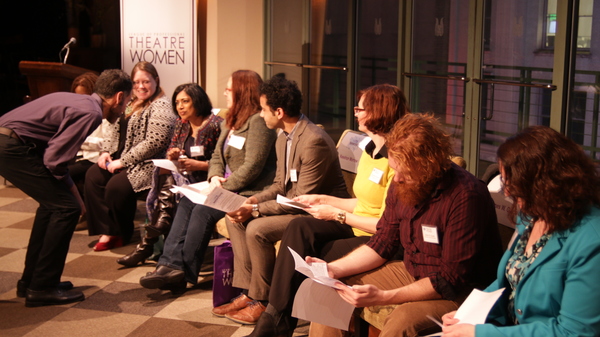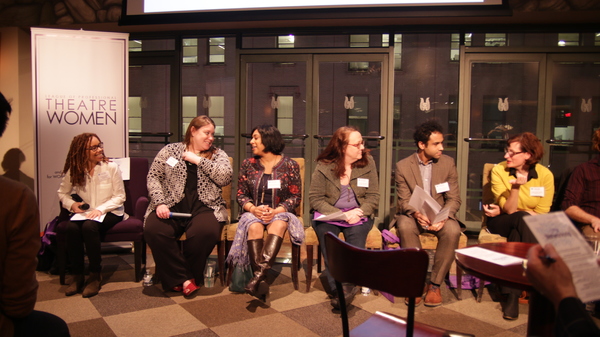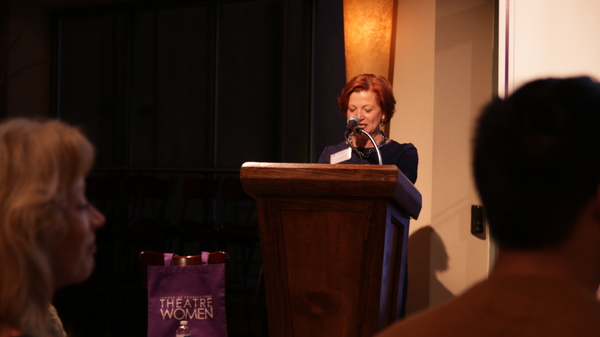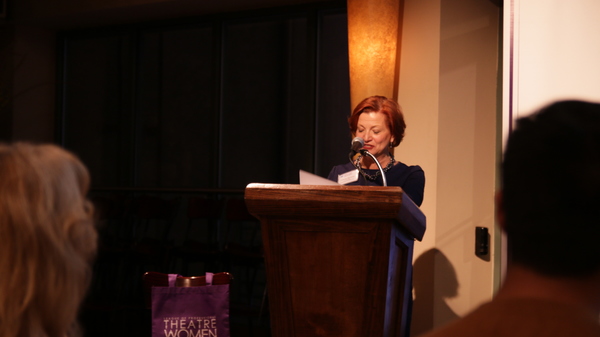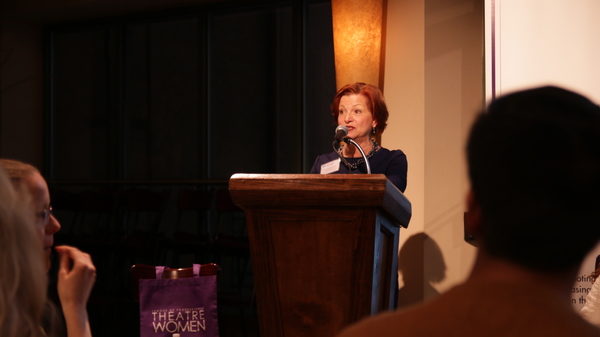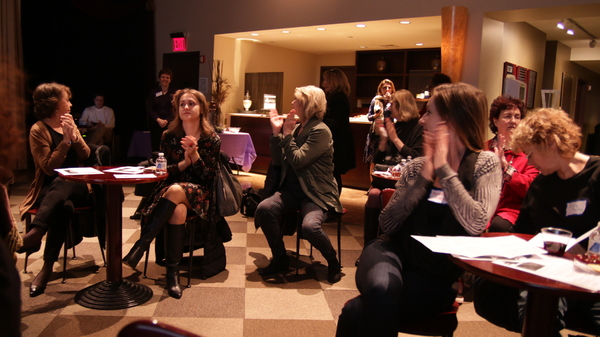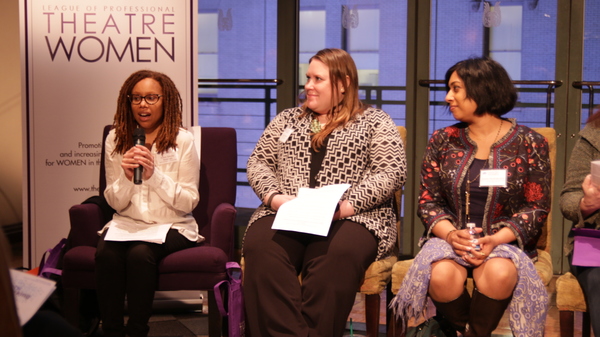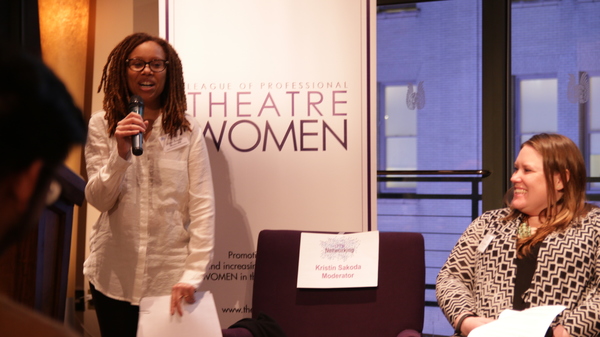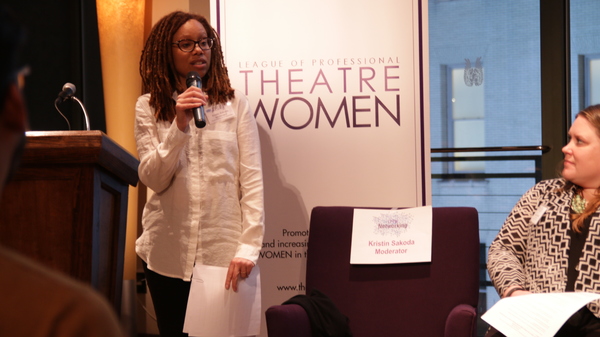 Moderator, Kristin Sakoda, Deputy Commissioner of Cultural Affairs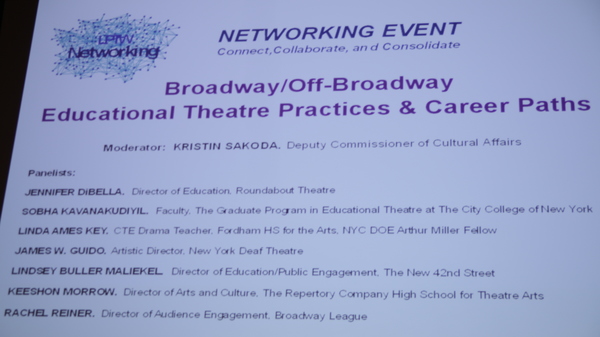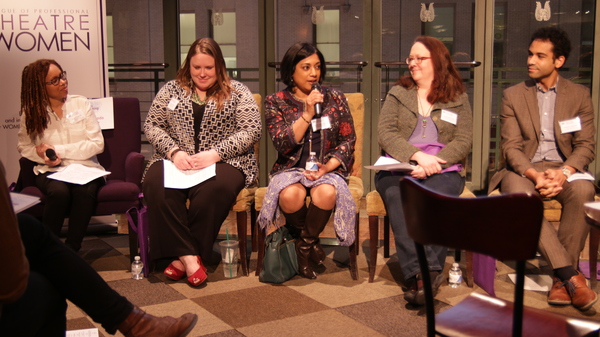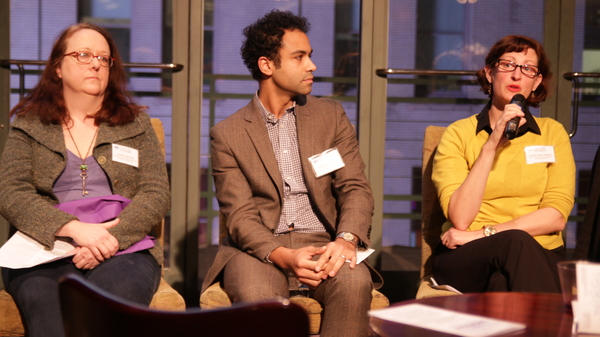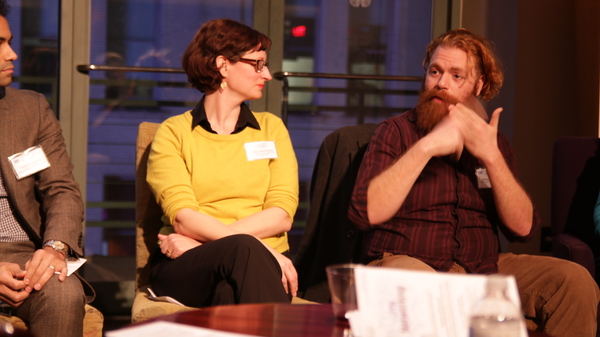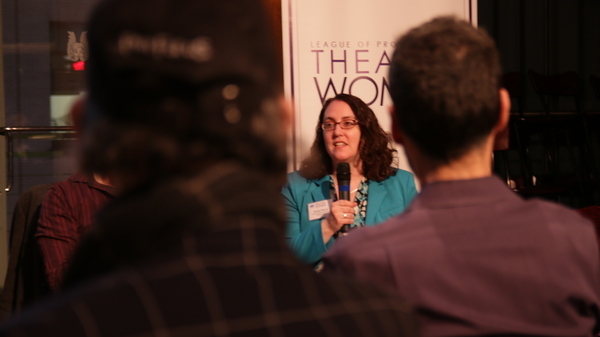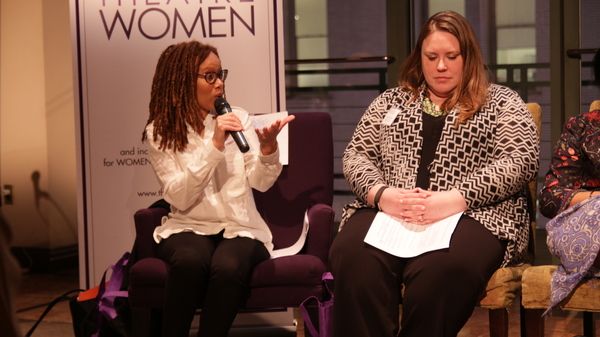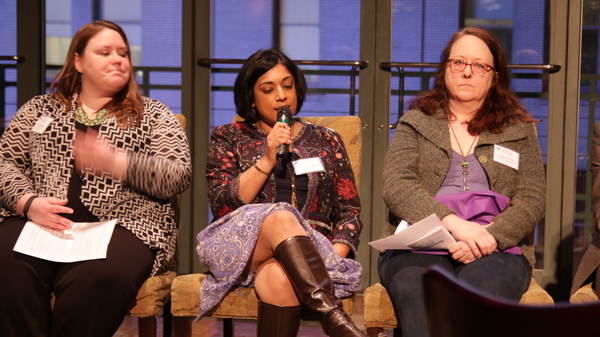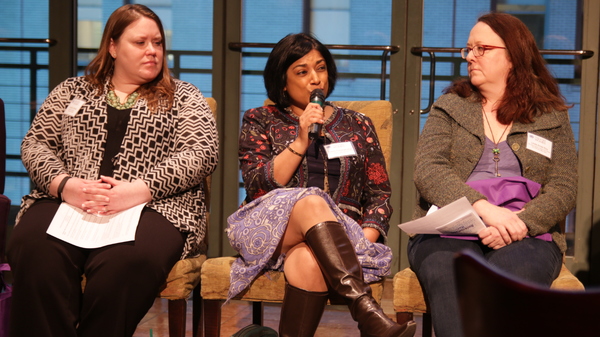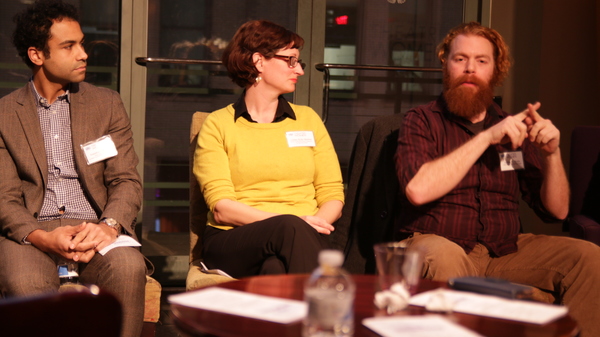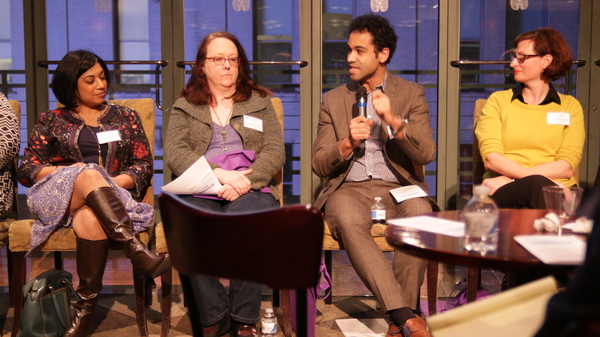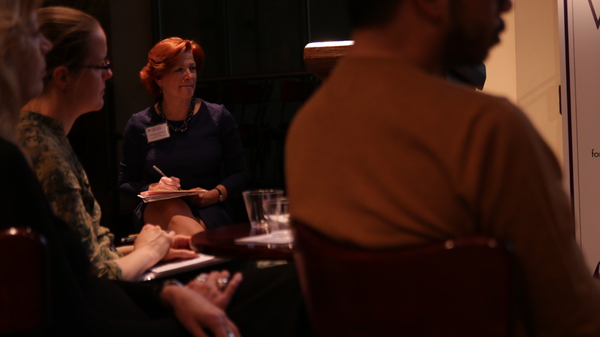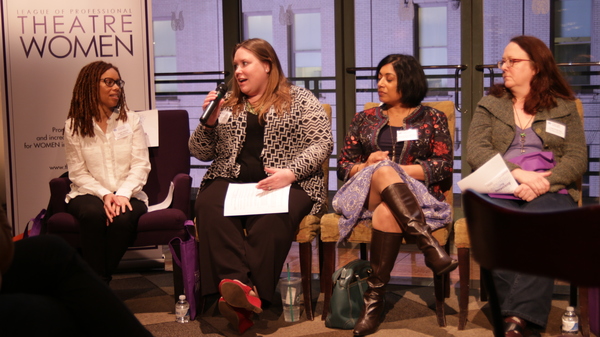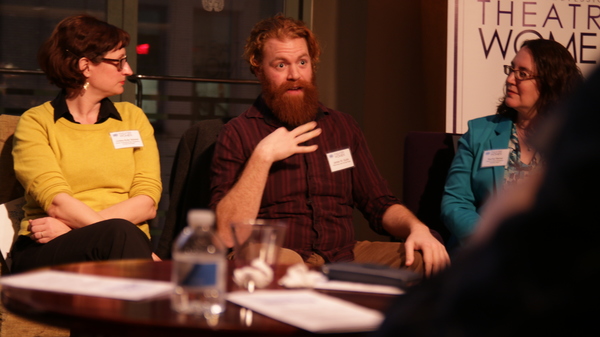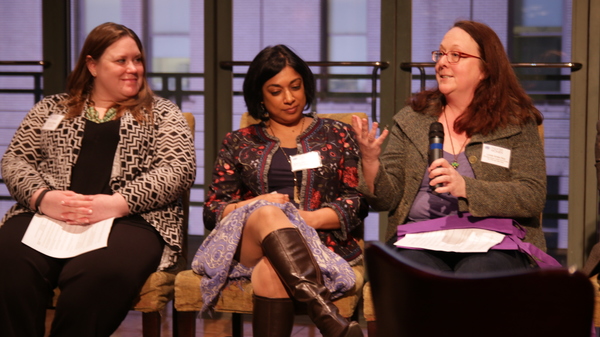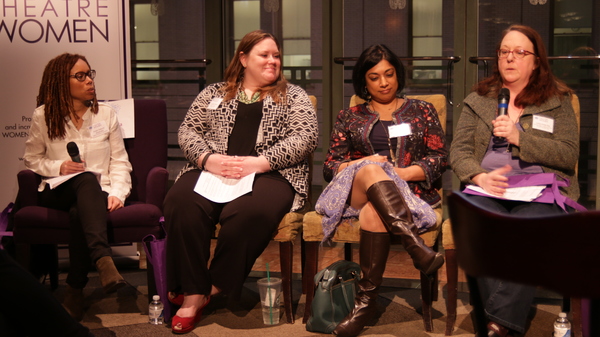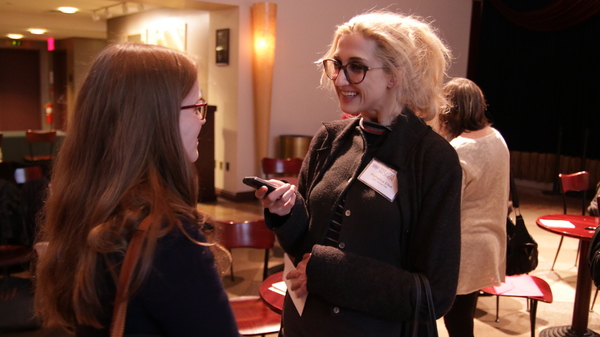 LPTW Co-Presidents
Carmel Owen
and
Lisa Rothe
with Mari Lyn Henry
LPTW Co-Presidents
Carmel Owen
and
Lisa Rothe
with Mari Lyn Henry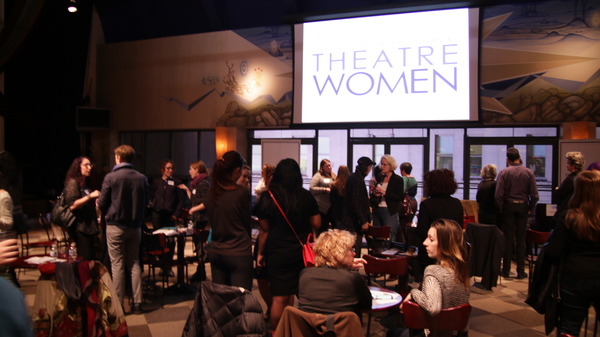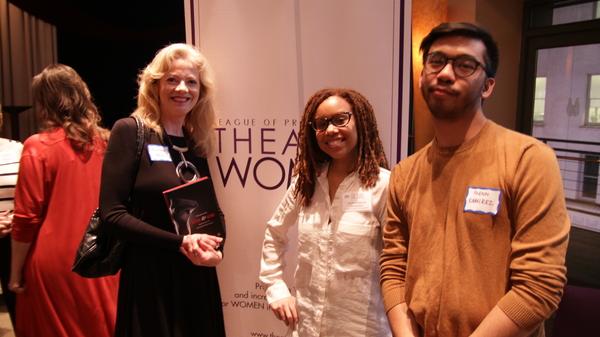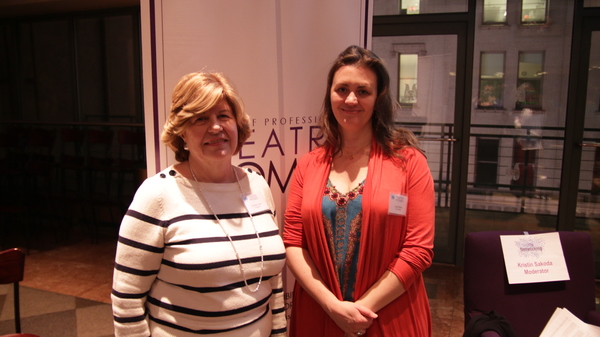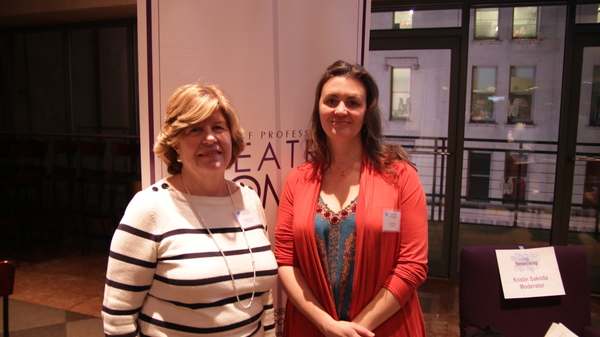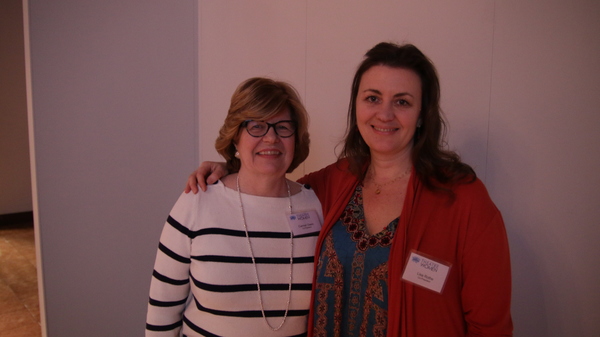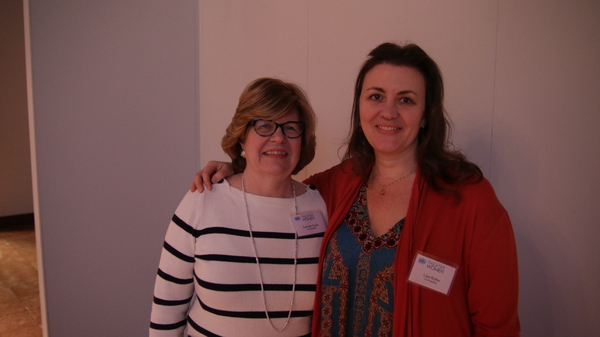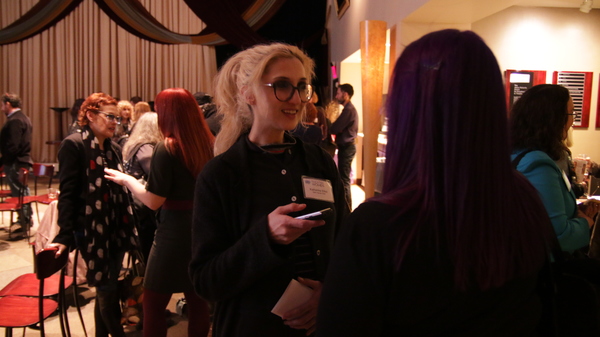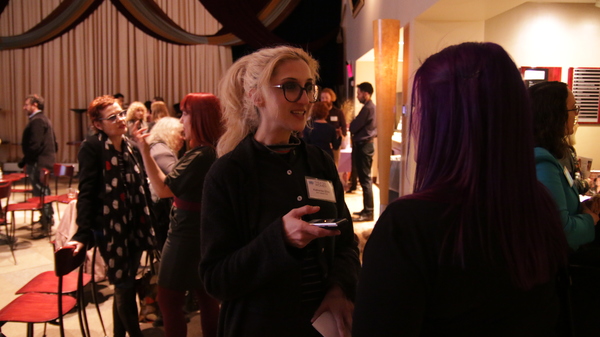 Katherine Elliot
, Salon Series Chair conducting TAKE IT AWAY! interviews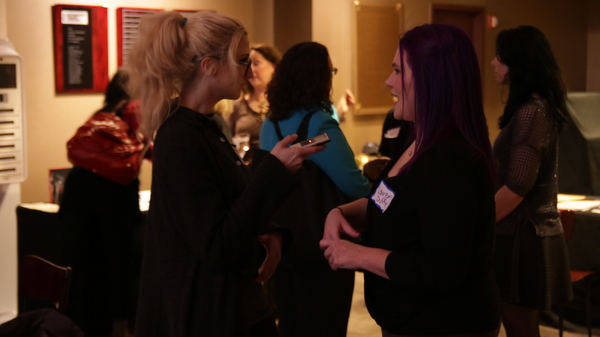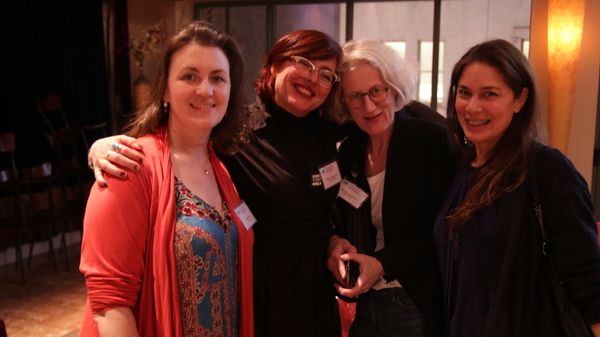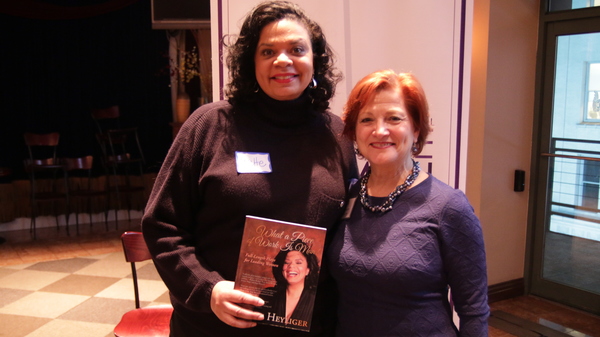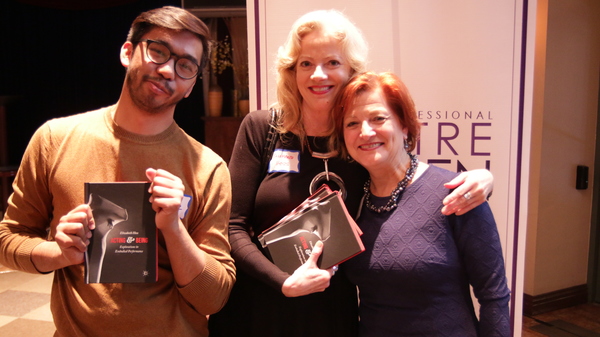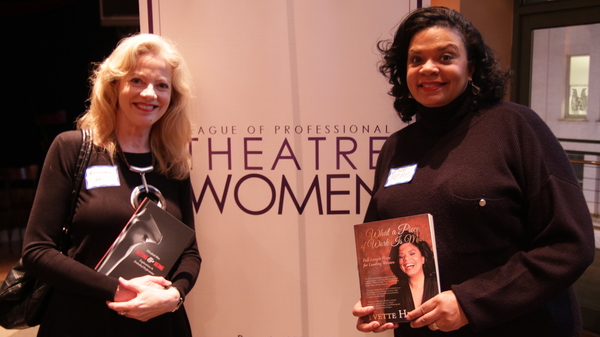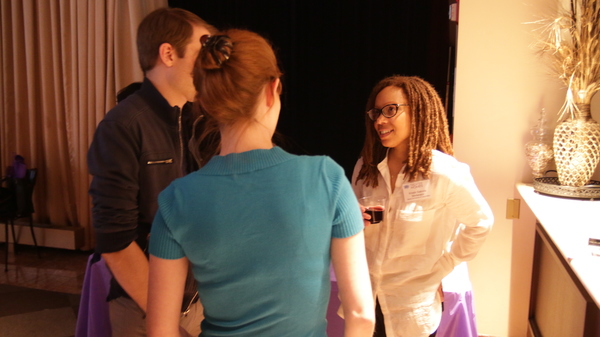 Related Articles
More Hot Stories For You