Photos: Inside the The Acting Company Gala
The Acting Company (Ian Belknap, Artistic Director; Elisa Spencer-Kaplan, Executive Director) honored director and artistic leader Bill Rauch and the married civic leaders Barbaralee Diamonstein-Spielvogel and Ambassador Carl Spielvogel- individuals whose exemplary work aligns with the artistic and educational ideals of the storied repertory company that produces nationally recognized theater productions and arts education programs-at the Company's 2018 Fall Gala, on November 12. Held at the historic Metropolitan Club (One East 60th Street), the event raised nearly $400,000 and brought together awards, live entertainment, silent and live auctions, dinner, and cocktails in celebration of theater and its contribution to American society. Tony Award-winner and The Acting Company alumna Harriet Harris hosted, with performances by Joanna A. Jones (Hamilton) and Tatiana Wechsler, featuring Russ Kaplan's Broadway Jazz.
Timothy K. Saunders is Chairman of the gala. Obie winner Roslyn Ruff is the Honorary Chair of the gala. Earl D. Weiner is Chairman of The Acting Company's board of directors.
Bill Rauch was presented with the John Houseman Award, which honors individuals who have extended the legacy of The Acting Company founder John Houseman's profound commitment to the development of American classical actors and cultivation of a new audience for the theater. Rauch has cut a trailblazing path in the American theater as artistic director of Oregon Shakespeare Festival (OSF), co-founder and artistic director of Cornerstone Theater, and the incoming inaugural artistic director of Perelman Center for Performing Arts at the World Trade Center. His work at OSF includes the commissioning of such watershed new plays as Lynn Nottage's Pulitzer Prize-winning Sweat, Paula Vogel's Indecent, and Robert Schenkkan's Tony Award-winning All the Way, which Rauch also directed on Broadway.
The John Houseman Award has previously been given to such colossal acting and writing talents as Patti LuPone, Kevin Kline, John Guare, and Uta Hagen; influential figures like Theatre for a New Audience founder Jeffrey Horowitz, Spelman College President/former Dean of NYU's Tisch School of the Arts Dr. Mary Schmidt Campbell, Zelda Fichandler, and Public Theater founder Joseph Papp; directorial greats like Yale Repertory Theatre's James Bundy and former Old Globe Theatre Artistic Director Jack O'Brien; and various others.
The Acting Company honored Barbaralee Diamonstein-Spielvogel and Ambassador Carl Spielvogel with the Joan M. Warburg Civic Engagement Award, bestowed on individuals who have demonstrated admirable dedication to philanthropic and civic causes in the arts and other areas. A noted authority in art, architecture, historic preservation, and public policy, Dr. Diamonstein-Spielvogel is a former White House Assistant, the first Director of Cultural Affairs in New York City, the longest-term New York City Landmarks Preservation Commissioner, and former Chair of the New York State Council on the Arts. Ambassador Spielvogel is the former U.S. Ambassador to the Slovak Republic, a leading global business executive, and a board leader of numerous civic and cultural organizations including Lincoln Center, The Metropolitan Museum of Art, and the New York Philharmonic.
Previous Warburg Award recipients include Harry Belafonte, Tom Viola, Abigail Disney, Gerald Schoenfeld, Phyllis Newman, Barbara Fleischman, and the Honorable Thomas Kean, among others.
Photo Credit: Marina McClure & Heidi Bohnenkamp


Margot Harley with Acting Company alumni Jimonn Cole and William Sturdivant

Ian Belknap, Bill Rauch, Margot Harley

Gregory Mosher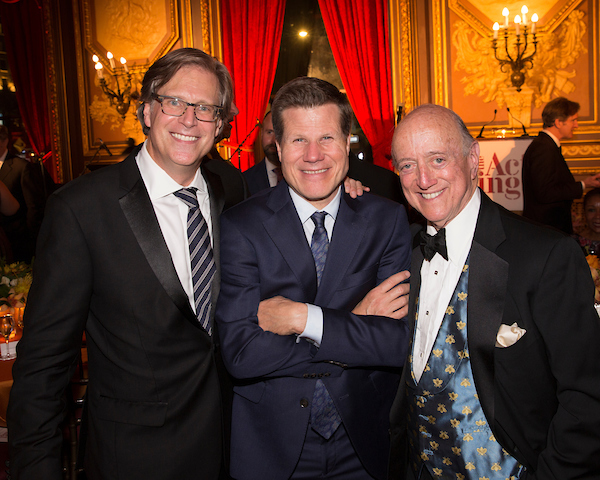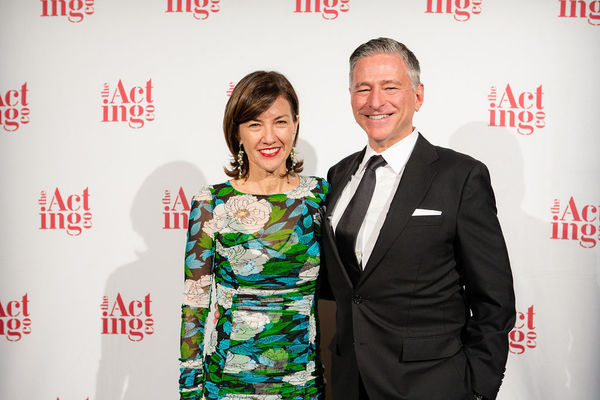 Board member Vin Cipolla and Celine McDonald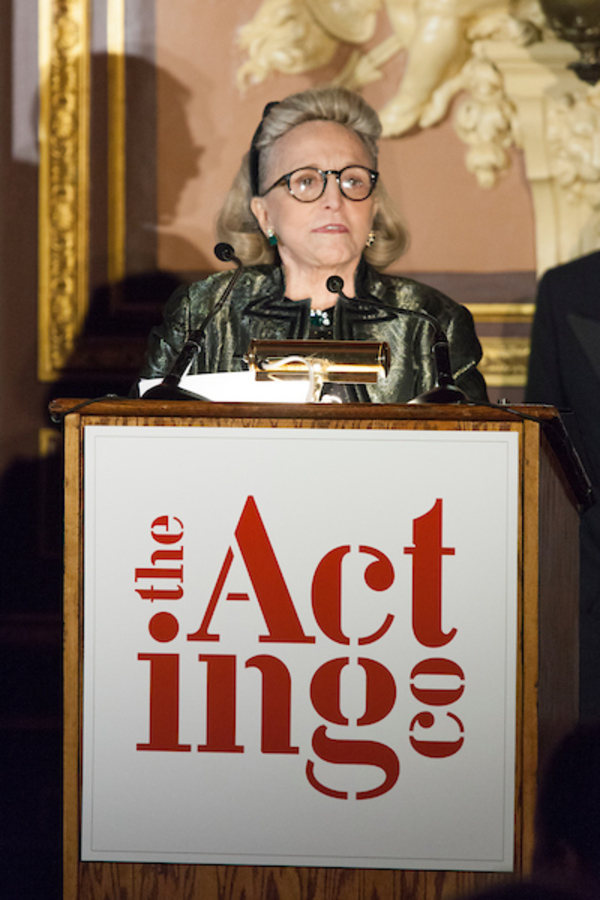 Barbaralee Diamonstein-Spielvogel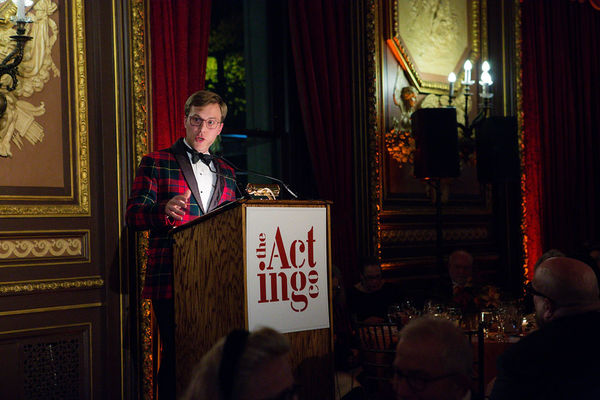 Artistic Director Ian Belknap

Ambassador Carl Spielvogel

Acting Company alumni Tatiana Wechsler and Roslyn Ruff with Seret Scott.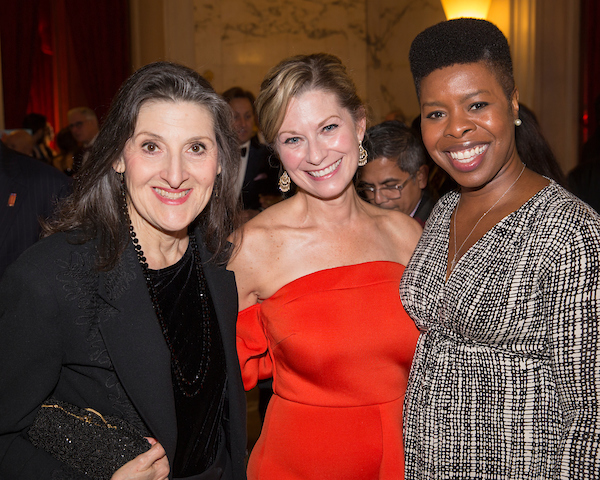 Acting Company alumni Mary Lou Rosato , Angela Pierce and Roslyn Ruff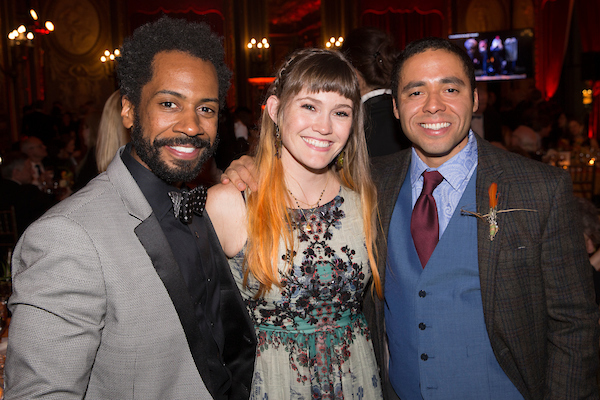 Acting Company alumni Joshua David Robinson and J.D. Mollison with Kristin Stokes

Acting Company alum Roslyn Ruff

Acting Company alum John Skelley with wife Maren Searle

Acting Company alum Harriet Harris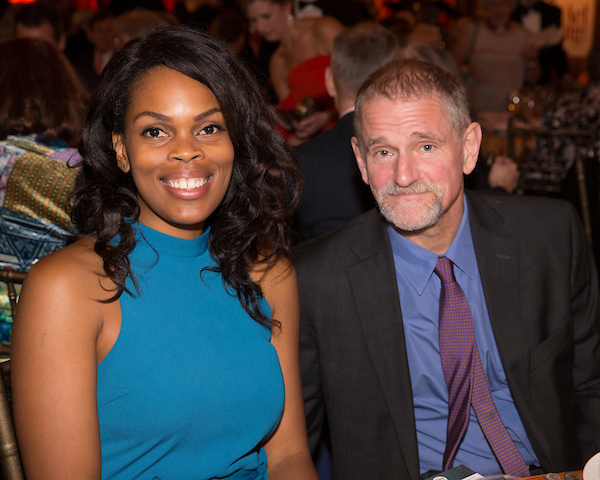 Acting Company alum Chelsea Lee Williams with David Lansbury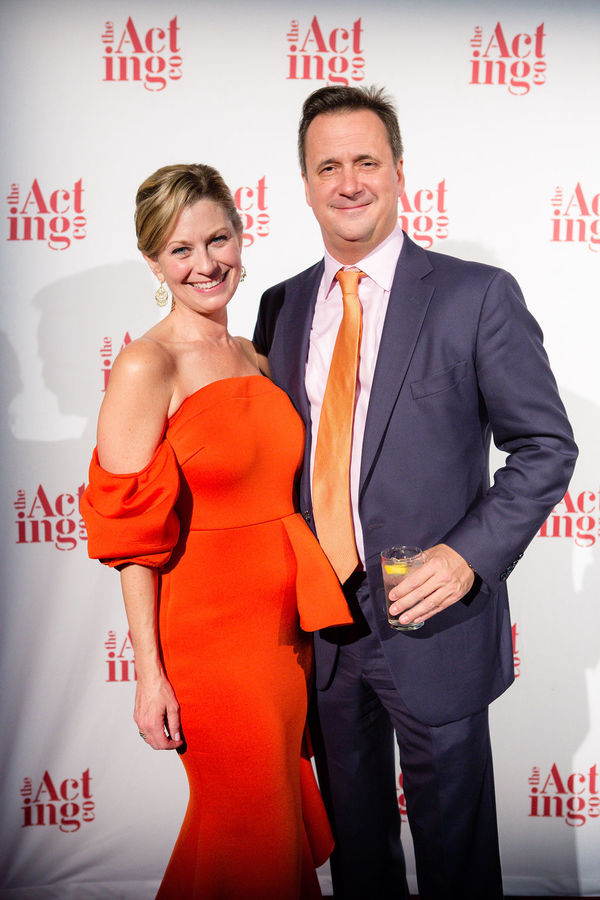 Acting Company alum Angela Pierce and Alexander Coxe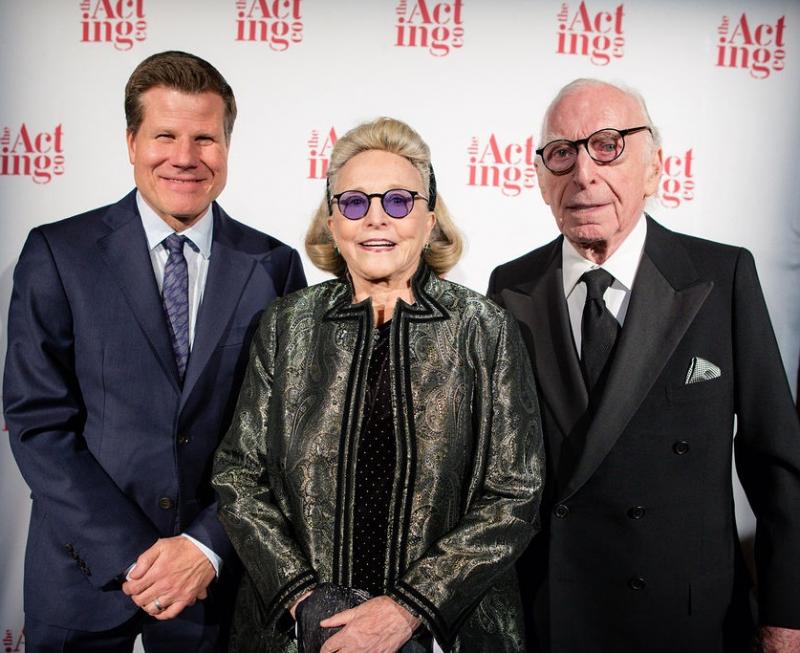 Bill Rauch, Barbaralee Diamonstein-Spielvogel, and Carl Spielvogel