Photo Flash: Inside Rehearsals for ROSEMARY AND TIME at the Paradise Factory Theatre Main Stage
Rosemary and Time, the mesmerizing new play written by award-winning playwright Jennifer Fell Hayes, opens next week at the Paradise Factory Main Stage in the East Village. The World Premiere is directed by Jennifer's long time collaborator, Kathy Gail MacGowan.
Get a first look inside the rehearsal room with the photos below!
Rosemary and Time, based on a true story, is about two women, working side by side in a school infirmary who discover a startling truth about one another. Set in Yorkshire England in the late 1970's, with flashbacks to 1941, the two women unearth secrets from the past and come to terms with ghosts, old relationships and time.
While visiting her beloved Yorkshire in 2010, playwright Jennifer Fell Hayes, discovered the story of two young children who were separated in the 1940's. Unable to let the story go, Jennifer started researching the tale which eventually led to a meeting with the two women. In bringing this story to life with a multigenerational cast, she explores the healing power of women who support and nurture each other through their struggles.
The production is led by Broadway veteran, Judith Barcroft, whose Broadway credits include, Dinner at Eight, Mating Dance, Betrayal, Elephant Man, All God's Chillun Got Wings, Shimada and Plaza Suite. The company features Kate Grimes (Stephen Spielberg's upcoming film THE POST), Mary Kate Harris (I Create/Lincoln Center's Clark Theater), Michael Markham (Mother Courage and Her Children with Meryl Streep/The New York Shakespeare Festival in Central Park), Virginia Roncetti (A Brush with Georgia O'Keeffe/St. Luke's Theatre), ZOE WATKINS (The Pigeon In The Taj Mahal/Irish Repertory Theatre), and introducing Eliana Grace Brenden (Diva Centipede in James and the Giant Peach), and Ciela Elliott (Occupied Territories/59E59).
The creative teams includes lighting design by Kia Rogers, scenic and costume design by An-Lin Dauber, sound design by Megan Culley, stage management by Ashely Nickas, production photography by Gerry Goodstein, with Nancy Nagrant serving as co-producer. The production is being produced in association with ANDTheatre Company.
Performances take place at the Paradise Factory Theatre Main Stage, 64 East 4th Street (between Bowery and 2nd Avenue), NYC 10003. Subways: F/M to 2nd Avenue, B/D Broadway-Lafayette, 4/5/6 to Bleecker Street, 6 to Astor Place. Running time: 2 hours.
Performance Schedule:
Friday, February 2 @ 7:30 pm (Opening Night)
Saturday, February 3 @ 7:30 pm
Sunday, February 4 @ 3:00 pm
Tuesday, February 6 @ 7:30 pm
Wednesday, February 7 @ 7:30 pm
Thursday, February 8 @ 7:30 pm
Friday, February 9 @ 7:30 pm
Saturday, February 10 @ 7:30 pm
Sunday, February 11 @ 3:00 pm
Wednesday, February 14 @ 7:30 pm
Thursday, February 15 @ 7:30 pm
Friday, February 16 @ 7:30 pm
Saturday, February 17 @ 7:30 pm
Tickets are $18.00 and are available at https://rosemaryandtimetheplay.bpt.me
More info available at www.rosemaryandtimetheplay.com
Facebook: www.facebook.com/rosemaryandtimetheplay
Twitter: www.twitter.com/rosetimeplay
Instagram: www.instagram.com/rosemaryandtimetheplay
Photo Credit: Gerry Goodstein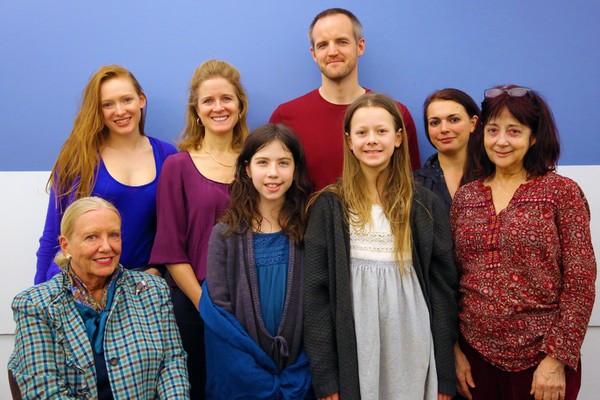 ROSEMARY AND TIME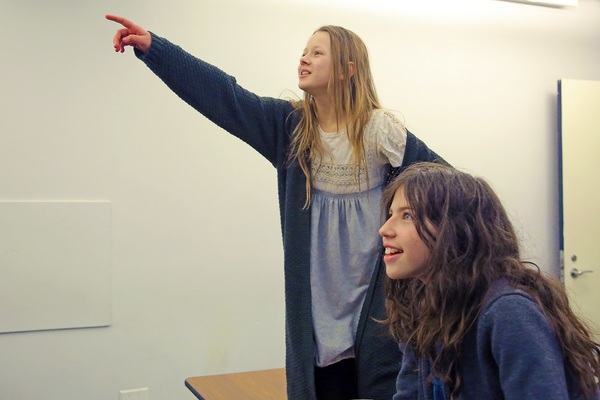 Ciela Elliott and Eliana Grace Brenden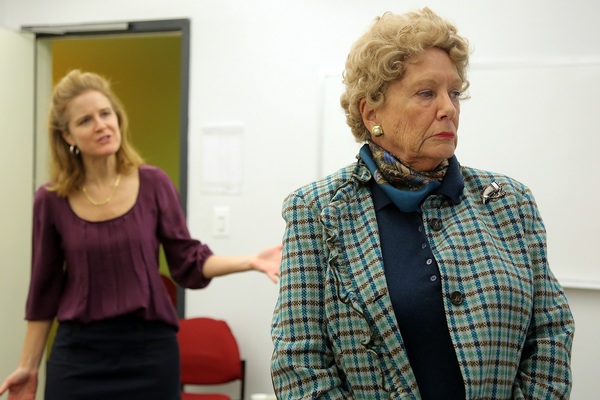 Kate Grimes and Judith Barcroft

Michael Markham and ZOE WATKINS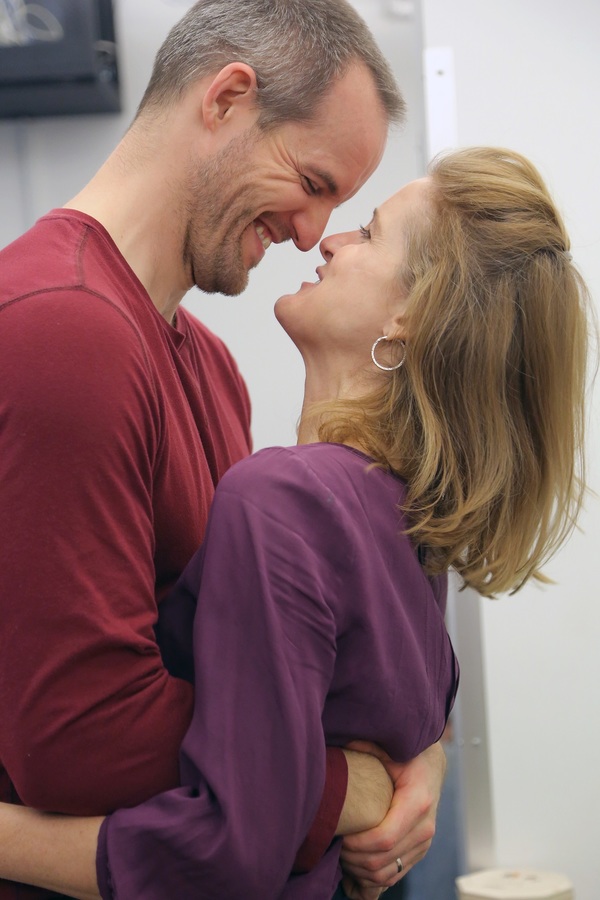 Michael Markham and Kate Grimes

Virginia Roncetti, Michael Markham, Kate Grimes

ROSEMARY AND TIME

Related Articles
More Hot Stories For You