Click Here for More Articles on NEW YORK CITY
Photo Flash: IRTE Enters Final Weekend of AVOIDANCE! Improvised Game Show
The Improvisational Repertory Theatre Ensemble invites you to the final weekend of an improvised game show... AVOIDANCE! So how's life?? Scroll down for a sneak peek!
With an original concept by Jamie Maloney, AVOIDANCE! is directed by Marc Adam Smith, with technical director Anne Carlton.
What would you do to get away from the trains... the bills... the boss... Well, in IRTE's improvised "game show," contestants face the ultimate challenge... EVERYDAY LIFE! Can they beat the stress of the daily grind? Can you? Each eager contestant is vying for the grand prize: Getting away from it all!
Featured in the company are Getchie Argetsinger, Robert Baumgardner, William Berg, Nannette Deasy, Curt Dixon, Mike Hauschild, and Jamie Maloney.
In the tradition of Saturday Night Live, IRTE also features a different musical guest each performance and the renowned TYM MOSS fills that slot.
Performances run Fridays & Saturdays May 26 & 27 at 8:00pm. Tickets $15 (Season Pass and Group Discounts Available). Visit www.irteinfo.com for tickets and info about productions and workshops.
IRTE is an award-winning ensemble of comedy actors and writers, who develop, produce and perform a season of original themed improvisational shows, following the basic model of traditional repertory theatre.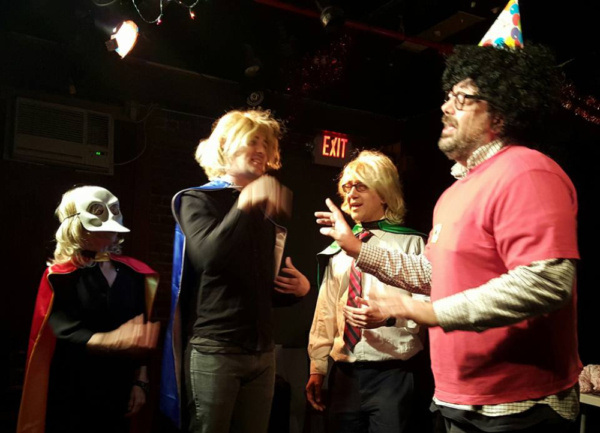 The Improvisational Repertory Theatre in the on-the-spot game show.... AVOIDANCE! [photos by Evie Aronson]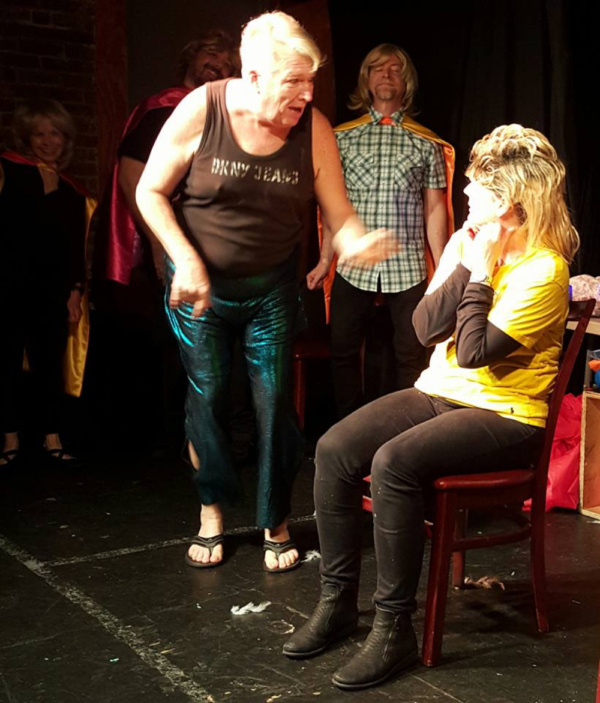 Guest star, the renowned
Tym Moss